---
Andrew Goddard writes: In this third part of three articles, I consider the use of Canon B2 for the proposing of the Prayers of Love and Faith. You can find Part One here, Part Two here, and a summary of the whole argument here.
The place of General Synod
Under the Church of England (Worship and Doctrine Measure) 1974 it was established that the church was autonomous as regards the regulation of its worship: "It shall be lawful for the General Synod…to make provision by Canon with respect to worship…including provision for empowering the General Synod to approve, amend, continue or discontinue forms of service". 
Under the canons (B1 to B5A) which were passed under that Measure, General Synod may "approve forms of services for use in the Church of England", "amend any form of service approved by the General Synod under this paragraph", "approve the use of any such form of service for a limited period, or without limit of period" and "extend the period of use of any such form of service" or "discontinue any such form of service" (Canon B2.1). In so approving the General Synod also establishes that in its opinion the service "is neither contrary to, nor indicative of any departure from, the doctrine of the Church of England in any essential matter".
B2 or not B2?
There is no doubt that this B2 authorisation by General Synod is the normal, standard route of liturgical authorisation which, when successful, offers "a clear and robust outcome" (GS2055, para 41). It:
secures the consensus of the widest group;
engages and gains the consent of the most representative body of the church for the form of service, in contrast to all the other routes;
thereby helps preserve the unity of the church;
ensures proper scrutiny of the forms of service before authorisation;
makes the service available across the whole of the church;
gives the highest security and protection to all clergy using the form of service that they are not liable to legal action; and

 

it does this, in large part, because it definitively establishes that the form of service passes the crucial doctrine test.

 
This route is the best on any matter that relates to doctrine because the General Synod is the body with authority in this area. In the words of Norman Doe:
General Synod is the only authority within the Church of England competent to alter the legally approved doctrines: no doctrinal development may occur unless the three Houses of General Synod consent to it. Indeed, it has been understood judicially that General Synod possesses in law an unlimited power to change the church's fundamental doctrines, provided the required procedures are followed. The procedures are rigorous and, by requiring the participation of the whole church as represented in General Synod, they give juridical expression to the theological principle that doctrines ought to be derived from a consensus fidelium (Legal Framework, p. 258).
In order therefore to clarify (without recourse to expensive, long drawn out, and painful legal action in the courts) what the doctrine of the church does and does not permit, the B2 route is clearly the most effective and secure of all the processes. 
For all these reasons B2 is the overwhelming preferred means of authorising services. As we have seen, the alternative route of authorisation – canon B4 – is only used in very rare, always uncontroversial, circumstances.
Why not B2?
There is, however, a major challenge in using the B2 route compared to all the others. This is not that it is more time-consuming (a dubious claim given the amount of time – and money – likely to be taken up in legal proceedings if another route is used) and less able to be controlled by bishops and Archbishops and the Liturgical Commission. The challenges is that in order to ensure that any new service has widespread support across the church, to provide a strong test in relation to compatibility with doctrine, and to prevent too quick and easy a change of doctrine even implicitly through liturgical innovations, the B2 process – under the Standing Orders and the Constitution of General Synod – has various safeguards. Three, in particular, stand out. 
First, if Synod material is designated liturgical business then various bodies can "call for a report by the House of Bishops on a question of doctrine arising out of the business" and the business then stands adjourned until the report is delivered and formally taken note of by the Synod (SO 82). As it stands, PLF is not being designated liturgical business when it is discussed by Synod and the House of Bishops have not produced a report on how it relates to the doctrine of marriage. Nor, under any other routes than B2, can such a report be required and considered by Synod.
Second, because of the importance of our liturgy and the need for it to be doctrinally faithful and liturgy which does not divide the church, in order for any liturgical business to be passed by Synod there are special processes under Article 7 of the Constitution of General Synod. This relates to "a provision touching doctrinal formulae or the services or ceremonies of the Church of England or the administration of the sacraments or sacred rites thereof" (Article 7(1)). It puts in place a number of possible safeguards. Processes can be triggered which, before the provision is brought to Synod for a final decision, first requires approval separately by each House of the two Convocations (i.e. both clergy and bishops in both Canterbury and York) and by the House of Laity. Should it fail to get a simple majority in any one of these five votes then (unless other conditions are met under 7(5)) it cannot be "proposed again in the same or similar form until a new General Synod comes into being". In other words, liturgical innovation is so important that not only the General Synod but each of its constituent bodies can be required to assent separately under B2. In contrast, under B4 or B5 the whole Synod is bypassed.
Third, usually in General Synod votes are decided by either a simple majority (i.e. more than half of those present and voting) or by a simple majority in each of the 3 Houses. However, under SO 36(4) certain categories of business are seen as so significant that "a question is carried only if at least two-thirds of those in each of the three Houses present and voting are in favour". Among these is "the Final Approval of liturgical business". In the words of leading ecclesiastical lawyer, Mark Hill,
Synod may approve, amend, continue, or discontinue any form of service, provided that it is of the opinion that it does not represent a departure from the doctrine of the Church and that any such decision is finally approved with a majority in each house of not less than two-thirds of those present and voting (Mark Hill, Ecclesiastical Law, 4th edition, 5.03).
These safeguards to protect the Church of England's doctrine and liturgy (in particular this third immovable and longstanding requirement within the B2 route for more than a simple majority) explain why those wishing to introduce PLF are seemingly so opposed to the prayers being authorised by General Synod. They would prefer one of the other routes in order to dodge the synodical scrutiny and majorities required by B2. Certainly no other serious objection to using B2 has been raised.
The reality is that while many of the prayers would be able to pass these tests for liturgical business (a number have already done so and are already authorised by General Synod under B2), others likely would not. The more radical and contentious elements within PLF (most obviously the use of prayers of/for blessing and perhaps prayers over rings), and some of the contexts in which, and purposes for which, it is proposed the prayers would be used (such as for same-sex married couples and possibly for couples in a sexual relationship other than holy matrimony) will apparently struggle in this Synod to get the necessary 2:1 support in all 3 Houses. This is in large part because a significant proportion of the church believes such prayers fail the crucial doctrine test.
Prayers, Processes and Power: What sort of church do we wish to be?
If the uncertainty about B2 being able to secure the desired outcome is the principal and decisive – perhaps sole – argument against using this route then we appear to be arguing that we should determine which route to follow on the basis that "the end justifies the means". We therefore return to the questions of processes and power with which we began. All other routes bypass General Synod. They all involve the use of power by a small group, in many cases just bishops, or even just the Archbishops. The commendation route also then makes parish clergy vulnerable to legal challenge. The doctrinal test is still applied in all of them because it is essential (though it is unclear whether, for example, two-thirds of the House would need formally to agree the prayers were not indicative of a departure from doctrine for them to be commended). It is applied, however, by a much smaller and less representative number of people. Under B4 it is simply the opinion of those authorising which provides the test with no public explanation or deliberation needed (as it is under B2). There is thus limited scrutiny and transparency (e.g. the House of Bishops is by default public as a meeting of a House of General Synod as set out in its Standing Orders (SO13) but apparently always votes under SO14 to reconstitute itself as a Committee of the Whole House and so exclude members of the public). There is also, in all other routes, no involvement of the laity. 
The argument may be made that those authorising by other routes (or the bishops in commending) would be acting on behalf of the majority. This, however, would need not just to be asserted. It has somehow to be clearly demonstrated. A response also has to be given to the concern that having only a simple majority is not sufficient as it disregards the long accepted principle of the need for two-thirds in all three Houses.
Above all, it also needs to be recognised what the risks are in intentionally bypassing the normal, accepted means of authorisation in order to introduce such contentious prayers. Those B2 means of Synodical scrutiny and enhanced majorities have been put in place for good reasons. They are generally respected – particularly in matters of controversy – as the means best able to secure a number of good ends in the life of the church and thereby enable her flourishing. These include:
as wide a consensus as possible for developments;
keeping worship, which is at the heart of our calling, faithful to speaking the truth of God and speaking truth to God;
enabling public discernment on doctrinally disputed matters;
securing widely-recognised doctrinal consistency and coherence and/or careful and considered (rather than hurried and unaccountable) doctrinal development;
the involvement of (and so ownership by) laity and clergy not just bishops and Archbishops;
fostering trust in the church's institutions of government and confidence in its leadership;
limiting the threats to unity.
The decision about B2 or not B2 is, therefore, not only a legal nicety concerning procedures. It is a decision – faced with our deep disagreements over sexuality – about the sort of church we want to be or not to be. 
Refusing to use B2 is to disregard established practice for matters relating to liturgy (especially where it is contentious) and doctrine. It is to ignore the pastoral principles and instead to adopt a process which involves colluding with such "pervading evils" as fear, power, hypocrisy and silence rather than confronting them. It runs the serious risk of splitting the Church of England not simply on sexuality but because of mutual recriminations due to failing to follow established legal processes.
Twenty years ago I co-authored a resource for the first Primates Meeting under Archbishop Rowan in May 2003. We called that resource "True Union in the Body?" and its final paragraph picked up the play on words within that title:
For many the issue of officially blessing same-sex unions is precisely a boundary issue. Confusion here massively affects our identities both as sexual beings and as a public body. For, as Paul so insightfully grasped right at the outset, what we do with our bodies is not immaterial but truly affects the Body of Christ. The union of physical bodies can affect the union of the ecclesial Body. Something which seems so small and immaterial can evidently have an explosive effect. Policy about sexual behaviour is not just a private matter. The Christian community has an interest in what Christians decide about sex and all believers have responsibility to the whole Body. Our prayer, therefore, is that the Body of Christ, listening to the voice of Christ, may rise up with new strength and purpose to show forth the light of Christ in all its grace and truth (6.24).
At that 2003 meeting, after discussing the booklet, the Primates stated 
The question of public rites for the blessing of same sex unions is still a cause of potentially divisive controversy. The Archbishop of Canterbury spoke for us all when he said that it is through liturgy that we express what we believe, and that there is no theological consensus about same sex unions. Therefore, we as a body cannot support the authorisation of such rites. 
The bishops of the Church of England quoted that passage as recently as December 2019 in their pastoral statement (para 18). The question we now face is why they have reversed that position and why they have not explained that reversal – what has changed?  There is no doubt that blessing same-sex unions "is still a cause of potentially divisive controversy" or – one hopes – that "it is through liturgy that we express what we believe". The key question therefore is whether or not there is now "theological consensus about same sex unions" and sufficient consensus for us to be able to introduce liturgical innovations that still recognisably express what we believe without causing division. How as a church we answer such questions has long-established, tried and tested answers: we discern this together, led by our bishops, through General Synod, and when it relates to liturgy we do so by means of using canon B2.
Tragically, it increasingly appears that the scenario already replicated across the Communion since 2003 and also in other churches (notably most recently the Methodists in the US) is now being played out within the Church of England. 
How we are handling the process of discernment following LLF, currently focussed on PLF, is bringing to the surface deeper questions about the nature and calling of the church – who we are and are called to be and to become. We cannot simply focus on our substantive disagreements over the proposals or on finding the quickest means to achieve some people's desired outcomes. If we claim to be acting in the name of unity and talk constantly of "walking together" (a term which of course points us not to the exercise of archepiscopal powers but to synodality) then that means we need also to consider carefully our processes. If we fail to do so, and especially if we fail to pay attention to power and how it is being used and possibly abused within those processes, we are likely to harm rather than to heal the body of Christ. 
(All three articles can be found combined as a PDF on Andrew's website here.)
---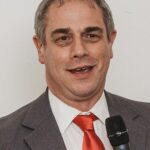 Revd Dr Andrew Goddard is Assistant Minister, St James the Less, Pimlico, Tutor in Christian Ethics, Westminster Theological Centre(WTC) and Tutor in Ethics at Ridley Hall, Cambridge.  He is a member of the Church of England Evangelical Council (CEEC) and was a member of the Co-Ordinating Group of LLF, and a member of the subgroup on Pastoral Guidance, which has now been closed down.