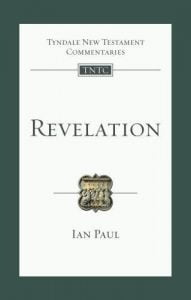 My most recent publication is the Tyndale New Testament Commentary on the Book of Revelation. You can order it from Amazon and other online retailers (make sure you order mine, and not the previous edition by Leon Morris!), or directly from the publisher on the IVP website.
My recent publications include:
---
The annual Statistics for Mission were published a few weeks by the C of E for 2017, and there was a range of reactions though few of them really caught the headlines. Before saying anything else, it is worth acknowledging what a remarkable resource this; does any other denomination have such a clear picture and such well-thought-through analysis of where it is at? As I said in Archbishops' Council last week, these figures must form the bread and butter for anyone thinking about strategy in the Church; I hope that their release is on the agenda of every senior team across the dioceses, as it is now on our agenda. Of course, knowing where you are, and even where you have come from (as the statistics highlight) does not necessarily tell you where you are going—'past performance is no guarantee of the future' as they say—but an honest look at where you are is an essential starting point.
I am sorry to spoil your preparations for Christmas before the Christmas lights have even gone up—though perhaps it is better to do this now than the week before Christmas,…