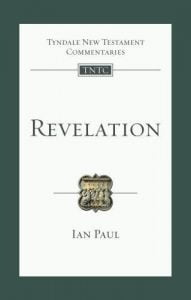 My most recent publication is the Tyndale New Testament Commentary on the Book of Revelation. You can order it from Amazon and other online retailers (make sure you order mine, and not the previous edition by Leon Morris!), or directly from the publisher on the IVP website.
My recent publications include:
---
Remembering is a fundamental part of what it is to be human. That is why dementia is such a distressing condition; it robs us of our ability to remember, and as such seems to rob us of our very selves. I am constantly fascinated that the programme which allows people to reconstruct their family history is not called 'Who do you think you were?' but 'Who do you think you are?' The remembering of the past constitutes a key part of the present when it comes to our identity. David Runcorn expresses this with customary insight:
To remember is not to recall a memory (though that is part of it of course). To re-member is to re-connect with what has, for whatever reason, been dis-membered.
To re-member is not to look back into the past but to bring into the present all that has brought us to this point, and shaped who we are, for good or ill. We are to live in remembrance. Those who do not re-member are not present either. There can be no healing until we are present to the wounds, to the fractures of our story and history. Bids for new futures, attempts at renewal that do not flow from careful remembrance may look pious and visionary, but they are actually escape bids.
Last week, the four bishops in the Diocese of Oxford circulated an Ad Clerum ('to the clergy') to all licensed ministers in the diocese; the text can be found on Steven Croft's diocesan blog. There is no doubt that the letter includes comments with which everyone in the Church could and should agree. As Will Pearson-Gee, Rector of Buckingham, says in the (expanded) online edition of the Church Times report:
I welcome everything in the letter that helps our churches be more genuinely welcoming places for all people. I also welcome the way in which the bishops are careful to make the point that neither sexual orientation nor gender identity should inhibit anyone from playing a full part in the life of the church.
But I think there are some ambiguities, omissions and even contradictions in the letter which will raise some questions, and I suspect for some (within the diocese and outside it) wonder if it giving an honest view of what is really intended.