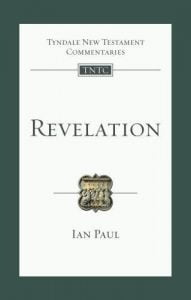 My most recent publication is the Tyndale New Testament Commentary on the Book of Revelation. You can order it from Amazon and other online retailers (make sure you order mine, and not the previous edition by Leon Morris!), or directly from the publisher on the IVP website.
My recent publications include:
---
The Tyndale New Testament Study Group is part of the Tyndale Fellowship for biblical and theological research, based at Tyndale House in Cambridge, and including evangelical scholars from all over the world.
The 2019 NT Study Group will be meeting at Tyndale House from 26th to 28th June 2018. Our theme this year is Writing, orality and the composition of the NT. We would welcome proposals of papers on any issue of scholarly debate on issues relating to this, including writing in ancient world as it affects the NT, memory theory and orality, and canonical composition and dating of NT documents. We are particularly interested to see the way that evangelical scholarship has contributed to this important subject. Alongside the main theme, there will also be space to hear papers on other issues in NT study as in previous years.
There was some broo-ha-ha last week when it was announced that Dr John Shepherd, retired Dean of St. George's Cathedral, Perth, Western Australia, was appointed interim director of the Anglican Centre in Rome. The role includes being the Envoy of the Archbishop of Canterbury to the See of Rome, but it was pointed out that Dr Shepherd is on record as urging Christians to move beyond belief in the bodily resurrection of Jesus, in order to see it as a spiritual reality.
The Resurrection of Jesus ought not to be seen in physical terms, but as a new spiritual reality. It is important for Christians to be set free from the idea that the Resurrection was an extraordinary physical event which restored to life Jesus' original earthly body…
Jesus' early followers felt His presence after His death as strongly as if it were a physical presence and incorporated this sense of a resurrection experience into their gospel accounts. But they're not historical records as we understand them. They are symbolic images of the breaking through of the resurrection spirit into human lives…
Jesus lived … as a transformed spiritual reality.