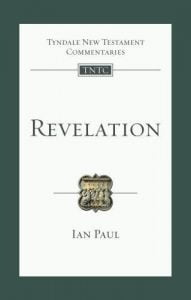 My most recent publication is the Tyndale New Testament Commentary on the Book of Revelation. You can order it from Amazon and other online retailers (make sure you order mine, and not the previous edition by Leon Morris!), or directly from the publisher on the IVP website.
My recent publications include:
---
Andrew Goddard writes: I was rather shocked last week to spot in my Twitter feed the following tweet from the Archbishop of Canterbury:
Today we mark the Feast of the #Assumption of the Blessed Virgin Mary. Like Mary, let each of us say our yes to God's call and trust the boundless love of Jesus Christ.
It was a tweet alongside a video of his trip to Walsingham for its national pilgrimage back in May. I later discovered that this was the second tweet of the day on the subject from the Archbishop and that four hours earlier the video had been tweeted and we had been informed:
It was joyful to be at the national pilgrimage to @ShrineOLW earlier this summer. As we celebrate the #Assumption of Mary today, I pray that the example of the mother of God will draw us to Jesus afresh.
So two tweets on the same day making the same point. What was I to assume (pun intended)? I have to confess that my initial thought—given the reference to Mary saying yes to God's call—was that the Archbishop's twitter account must be run by a young intern who had confused the assumption with the annunciation (the biblically recorded account of Gabriel announcing she would bear Jesus, Lk 1.26-38). Or perhaps it was a recognition that many Anglicans do believe in the assumption and mark it alongside Christians of other denominations? Or was it simply a desire to highlight his recent Walsingham visit on an appropriate day in the church's calendar but which was then inappropriately named? (August 15th is in Common Worship—but not the 1662 Book of Common Prayer, 1928 Proposed Prayer Book, or 1980 Alternative Service Book—a festival in which Anglicans celebrate the Blessed Virgin Mary). 
Following the success of our first two Festivals of Theology last year, I will be hosting a third Festival of Theology on Tuesday 8th October 2019, once again at Christ…