There are the books I have written, edited or contributed to:
Ian Paul: theologian, author, speaker, academic consultant. Adjunct Professor, Fuller Theological Seminary; Associate Minister, St Nic's, Nottingham; Managing Editor, Grove Books; member of General Synod. Mac user; chocoholic. Tweets at @psephizo
---
Support Me
To make a one-off or repeat donation to support the blog, use PayPal with the button below:
You can also visit my Patreon page.
For other ways to support this ministry, visit my Support page.
---
Search
---
Email Updates
---
Connect
---
Recent Posts
---
My Recent Publications
---
Other Publications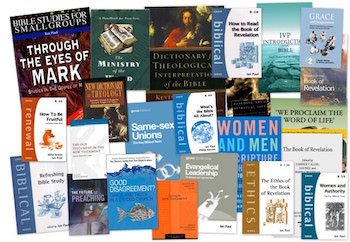 ---
Tags
Andrew Goddard Bible biblical interpretation Biblical literacy biblical theology Christmas Church of England culture discipleship discussion doctrine eschatology ethics evangelism gay Grove guest Hermeneutics History hope interpretation James Blandford Baker Jesus John's gospel Justin Welby leadership lectionary Luke Luke's gospel Matthew ministry mission New Testament Old Testament Paul politics preaching resurrection Revelation same sex unions sexuality theology video Year A Year C