---
Andrew Goddard writes: What follows builds on the previous article's account of where the Church of England is in its LLF process of discernment, the importance of the bishops providing a theological argument for the way forward, and the need to recognise that we begin with an existing, long-established teaching on what constitutes a chaste pattern of life in relation to the nature of marriage as the proper place for sexual relationship. 
It explores six options beginning with reaffirming current teaching (Option One). If that option is not followed then it needs to be recognised that embracing different teachings (Option Two) creates major problems and effectively collapses into one of the following options, whilst simply articulating the qualities of relationship that are needed for a chaste sexual relationship (Option Three) is insufficient as some institutional form needs to be provided. This form could either be marriage (Option Four) or a new structure that the church now commends (Option Five). Alternatively, the church may recognise and commend a form of non-marital relationship but continue to teach that it should be non-sexual (Option Six) whilst continuing to affirm current teaching on marriage.
Option One: Reaffirm Current Teaching
One option for the bishops would be to reaffirm received teaching as to how "sexual activity is rightly ordered, and serves the true flourishing of those involved" thus enabling "faithful witness in chastity and holiness" (LLF book p 253). This would be to reaffirm the rightness of their judgment in 2017 after the Pillling Report and Shared Conversations (in GS 2055) that there should be "no change to ecclesiastical law or to the Church of England's existing doctrinal position on marriage and sexual relationships". 
While this would clearly distress many, particularly after the LLF process (although that process has neither promised, nor been premised on, any particular outcome) it is important to recognise two points.
Firstly, the principled point is that the bishops are being asked, given their episcopal calling and gifting, to discern whether or not to change an existing doctrinal position of the church. They are not being asked simply to express their own personal convictions or to find the response which will cause least uproar on social media or within the life of the church. It would be perfectly legitimate for them to conclude that the LLF process has brought many positive changes to the church's life but that the case to change church teaching remains unconvincing.
Secondly, pragmatically, the majority of General Synod members supported this conclusion of no change to teaching five years ago and this new Synod, particularly in the House of Clergy in which the "take note" motion was defeated, appears to be more conservative on these matters and so may well welcome such a decision. 
Were this to be the outcome it would clearly be necessary to explain why the arguments for a change in teaching set out in LLF were found to be unpersuasive and why their fundamental critiques—that current teaching is morally objectionable and unChristian as it is unjust and unloving, even abusive—were flawed. There would also probably need to be a fresh statement of the received teaching, building on elements in LLF, to show how it is indeed "inspired by scripture's glorious and joyful vision of God's intention for human life" (LLF learning outcomes) and to address contemporary questions, concerns and practical implications in both church and society. 
---
If the bishops were to propose a different direction of travel, some form of doctrinal development, what might this look like? We can, I think, assume they will not simply abandon any church teaching in relation to these areas and say that these matters (like other important life decisions such as how to vote, whether or not to be vaccinated, whether to be a carnivore, vegetarian or vegan) are to be left totally to individual Christians and their conscience to decide. If they did, all such conscientious decisions should then be accepted by fellow Christians and not subject to challenge and critique by the church's teaching so as to prevent anyone feeling judged or excluded because of their choices.
There therefore remain, it seems, five additional serious options which are currently being proposed as new Church of England teaching. Were one or more these to be commended by the bishops it is vital that they "show their working" and in particular provide biblical and theological justification and consider the implications of such a change on Church of England, inter-Anglican, and ecumenical relationships. This in itself is a major challenge given the short timetable of producing something for February 2023 General Synod.
Option Two: Embrace Different Teachings
The bishops might decide, in the face of such serious disagreements, to recognise two or more different views. This would be to supplement the current teaching with alternative teaching(s) and is, in relation to the definition of marriage, what the Methodists and the Scottish Episcopal Church have recently done: marriage in the eyes of these churches could be either a union of a man and a woman or a union of two men or two women. Although sometimes claimed to be no more than allowing freedom of conscience to those who currently disagree with church teaching, there are, in fact, several serious problems with this. 
First, it abandons any claim to coherent church teaching and seeks to formalise and give institutional approval to mutually exclusive and contradictory beliefs concerning what is sin and what is holy, what forms of life are obedient to God and what are forms of disobedience. 
Second, there would still be the need to articulate which new understanding(s) were being added alongside the current teaching as part of the church's doctrine and which were not. The options below therefore still need to be considered and decisions made and their basis for inclusion (being held by a certain threshold proportion of bishops?) explained and defended. 
Third, certainly subjectively from the perspective of those who hold received teaching to supplement received teaching, with some additional, alternative teaching is no different from abandoning that received teaching and replacing it with the additional, more expansive account of chaste and holy living. Objectively, there are major problems with embodying contradictory teachings in law, and once a new pattern is accepted and given a legal status, and perhaps liturgical form, it will be the case that whatever is added is now officially viewed by the CofE as chaste and holy rather than, as previously, a form of sin and a sign of our falling short of God's purposes. 
Option Three: Focus on Qualities of Relationship
The church's teaching might move to affirm certain qualities of relationship (e.g. permanent, faithful, stable) as necessary for the relationship to be chaste and holy and for questions of sexual expression within it to be of no concern to anyone other than those in the relationship. A major advantage for many is that this account of chaste and holy sexual relationships removes any distinctions based on a person's sexuality or gender identity which are now regularly viewed as unjust and discriminatory. The Methodist Conference appears to have done something like this in affirming in 2021 that "All significant relationships should be built on the example of Christ, in whom we see the supreme example of self-giving love, commitment, fidelity, loyalty, honesty, mutual respect, equality and the desire for the mutual flourishing of the people involved" and that it "recognises that the love of God is present within the love of human beings who are drawn to each other, and who enter freely into some form of life-enhancing committed relationship with each other, whether that be through informal cohabitation or a more formal commitment entered into publicly".
Here again, however, a number of key issues would need to be addressed. 
First, what qualities of relationship are necessary and why, biblically and theologically, is it these, rather than the received teaching, which should now determine the boundary that between a chaste and holy pattern of life and a form of sexual immorality? Why is the question of the form of such relationships being abandoned, when this has been an integral part of Christian teaching until now?
Second, there would need to be a way of determining, in any particular case, that the relationship had those qualities. All our relationships—sexual or not, marital or not—are marred by sin and fail in practice (sometimes in major ways, sometimes very publicly, more often privately) to be all that they should be or we hope they will be. As with marriage, this discernment will depend in large part on the explicit stated promises of those involved that they commit themselves to embody the necessary virtues and disciplines in their relationship. 
Third, as a result, while this may give people a vision for ordering their own lives, it is insufficient to enable the recognition by the church of particular relationships as bearing these qualities. This further step requires going beyond defining the qualities to giving such relationships an institutional and social form that can be recognised and celebrated as providing a structure for living a chaste and holy pattern of life. This leads us to the final three possible options which the bishops might consider and propose as alternatives to current teaching. 
Option Four: Extend Marriage to Same-Sex Couples
The bishops might recommend that the current teaching extends the doctrine of marriage so the estate of holy matrimony is opened up to welcome same-sex couples into it as a chaste and holy form of sexual union for them.
One question is whether the church would still maintain its stance that all non-marital sexual behaviour (whether same-sex or opposite-sex) remains a form of sexual immorality. 
A second question is once again the need to provide a biblical and theological rationale. This now needs to address how the received doctrine of marriage is affected by this development, in relation to such matters as:
marriage being a gift of God in creation,
the nature of humanity as male and female,

 

the significance of procreation and its connection to marriage, and

 

the nuptial male-female imagery that runs through Scripture from Genesis to Revelation.

 
As part of this, the bishops would need to explain the weaknesses in the long list of previous statements about marriage which were noted in the previous article.
A third concern is that while any changes to CofE teaching are likely to cause difficulties ecumenically and in relation to most of the Anglican Communion, these are even greater if they touch the doctrine of marriage as evident from the words of the Primates in 2016:
The traditional doctrine of the church in view of the teaching of Scripture, upholds marriage as between a man and a woman in faithful, lifelong union. The majority of those gathered reaffirm this teaching.

In keeping with the consistent position of previous Primates' meetings such unilateral actions on a matter of doctrine without Catholic unity is considered by many of us as a departure from the mutual accountability and interdependence implied through being in relationship with each other in the Anglican Communion.
Option Five: Recognise a New Pattern of Sexual Relationship Alongside Marriage
The bishops might argue that the current teaching be expanded so as to recognise a new pattern of life alongside, and additional to, marriage which may be a sexual relationship and remain chaste and holy. This has been argued for in some detail by Robert Song in his Covenant and Calling where he calls this pattern one of "covenant partnerships". Among the important challenges here are, first, the need to explain what this new pattern of life is, why it has not been recognised until now, and both why it is now viewed as acceptable and why it is not viewed simply as a form of marriage.
Second, whether this is simply a form of same-sex union or whether it could embrace non-marital opposite-sex cohabiting sexual unions (perhaps, as some have argued, evaluating them as a contemporary development of the tradition of betrothal). The latter is a pattern which is obviously statistically much more common in society (and perhaps in church congregations) than same-sex unions.
Third, whether (and, if so, how) the church provides a means for a relationship to take this new acceptable institutional form alongside marriage or whether it can and should simply assume it as present within the existing legal structure of civil partnerships and/or same-sex marriage. 
Option Six: Recognise a New Pattern of Non-Sexual Committed Relationship
The bishops might seek to square the circle by maintaining the traditional teaching but adding the commendation and recognition of a form of relationship which is both non-marital and non-sexual. This could be described as a form of covenantal partnership or covenant friendship. It is not a total novelty as it is currently the pattern of life expected of clergy in same-sex civil partnerships or non-formalised but committed and intimate same-sex relationships. 
Although this leaves the received teaching unchanged in relation to the nature of marriage and the various forms of chaste and holy patterns of life, it would represent a development of the tradition in giving special recognition to a pattern of committed relationship other than marriage. As such, several of the issues already raised arise in the same or similar forms including the biblical and historical precedents and theological justification for such a proposal. Here appeal might be made to examples such as David and Jonathan or the practice of the making of brothers (adelphopoiesis) in periods of church history. 
The rich theology of friendship, a project already begun in the recent FAOC document which is informing the bishops' discernment process, could also be drawn upon. Teaching would also need to be developed and defended as to the structure of this form of relationship and consequent disciplines expected of those entering and living faithfully within it. For example:
Is it incompatible with the married life and so only open to those who are single?

 

Is it permanent and lifelong in intention?

 

Is it exclusive in structure or could it be entered by three or more friends together or by one person with a number of different people?

 

Is it blind to the sex of those entering it?

 

Should it be combined with an explicit vow of celibacy?

 
Conclusion
Whichever of these paths—or any other—the bishops present to the Synod as the direction of travel they propose for the Church of England's formal teaching it is vital that they:
offer a clear biblical and theological rationale for their choice (including why they have rejected other options);
acknowledge the implications for our relationships among ourselves, with fellow Anglicans, and ecumenically; and
allow the teaching rather than political expediency to shape the practical proposals they also make.

 
---
You can read all three pieces together in this PDF document: LLF Discerning and Deciding Psephizo Articles
---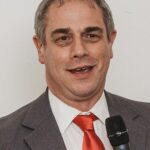 Revd Dr Andrew Goddard is Assistant Minister, St James the Less, Pimlico, Tutor in Christian Ethics, Westminster Theological Centre (WTC) and Tutor in Ethics at Ridley Hall, Cambridge.  He is a member of the Church of England Evangelical Council (CEEC) and was a member of the Co-Ordinating Group of LLF.