---
Andrew Goddard writes: Despite the College of Bishops being unable to meet as planned in September due to the death of the Queen, the Next Steps Group has confirmed that it is sticking to its original timetable for the discerning and deciding stages of the Living in Love and Faith journey. It will produce proposals for the February General Synod to "consider proposals from the College and House of Bishops and agree a clear direction of travel".
That group, chaired by the Bishop of London, and now comprising eight other bishops, is tasked to "draw up scenarios for different outcomes and consider the ecclesial implications" and to "consider and bring forward to the House proposals for consideration of any motions or other business that should go to the General Synod arising from the process of learning proposed by the LLF resources".
In addition to the LLF materials used across the church over the last two years, the bishops will also be resourced by
the three recent Listening with Love and Faith materials, where the feedback captures the great range and strength of divergent views but also reports (p 88) that in the focus groups which were convened "Most people…suggested that the decisions made by the House of Bishops needed to be bold, courageous, clear and honest. While some advocated strongly for change and some to maintain the Church's position on questions of sexuality, all agreed that coming to a clear decision soon is vital". Alongside these there is now an informative six-page response to a critique from Church Society.
feedback from conversations with 21 networks and organisations,
input from the Reference Group, and
a "modest piece of desk research" that has been commissioned "to explore the impacts of decisions that have been made regarding the blessing and/or marriage of same-sex partnerships in church in other Provinces of the Anglican Communion as well as in mainstream denominations in Britain".
The inability to meet for three days of face-to-face conversations as planned has been replaced with "homework" for the bishops, "written reflections as part of their preparation for the next College of Bishops meeting at the end of October". In addition to those imminent two days to consider "proposals for a way forward, the implications for formal decision-making, and how this will be communicated to members of General Synod and the wider Church" there will be a further two days in December (when the House—all diocesans and elected suffragans who are members of General Synod—will also meet) with the January meeting of the College then finalising proposals to bring to General Synod when it meets in London on February 6th to 9th.
Agreements, Disagreements and Areas for Discernment and Decision
Given the breadth of materials covered in the LLF resources, it is likely, and to be hoped, that this process will be quite wide-ranging in addressing matters across the areas of identity, sexuality, relationships and marriage. Alongside it there is also the imminent release of the work of the Families and Household Commission. It seems clear, however, that it is questions relating to the Church's response to LGBT+ people and in particular to same-sex couples that will receive most attention. This will therefore be the focus in the articles that follow although it is essential that whatever is said and done here is integrated with the wider question of the church's teaching and practice in relation to identity, sexuality, relationships and marriage and that questions relating to heterosexuality are not ignored in these four areas.
It seems that there are a number of important areas of consensus across the disagreements, including:
the dignity of all people as creatures made in God's image and the need for the church to bear witness to this in all that it says and does;
The consequent need for the church to welcome and show love and respect to all people, whatever their identity, sexuality, pattern of relationships or marital status;
the church's regular failure, historically and often still today, to act faithfully in these ways in relation to sexual minorities;
the need for the church to be a community in which all people are able to experience transformation and growth in holiness through the love of Christ, the presence of the Spirit, and the teaching of Holy Scripture.
It is to be hoped that the bishops will be able to offer ways forward which fill out these and other areas of agreement in practice in a way that continues to have wide support across our different understandings.  It cannot, however, be ignored that how these agreements should take shape in Christian communities leads to significant divergences. These arise from the many areas of significant theological and practical disagreement threatening the unity of the church and the clarity of its message and practical witness. In an earlier article I set out how the LLF resources honestly identified and helpfully explored eight of these. It is vital such theological differences, and their practical consequences, continue to be considered. However, attention now has moved from LLF's focus on theological reflection to the task of deliberation as the bishops have to address questions which Living in Love and Faith studiously avoided answering and relate to "what are we to do?" Here I would identify five key areas, the first relating to teaching (which will be explored in a second article) and then four relating to practice (to be explored in a third article):
The teaching of the Church of England, and its biblical and theological rationale;
The Church of England's understanding of, and relationship to, the changing legal patterns and understanding of relationships and marriage in wider society;
The practice of the Church of England, particularly in relation to its liturgy and expectations concerning its authorised ministers;
The manner in which, in coming months, these matters will be decided and any developments or changes implemented;
The implications of these decisions, and our ongoing deep disagreements, for the ordering of the Church of England and the wider Anglican Communion.
What is now needed from the bishops?
Three general points apply across these five areas.
Firstly, the whole LLF project was designed to enable learning and theological reflection across the church. Although its focus was matters of identity, sexuality, relationships and marriage, it demonstrated that we can only consider these and our different understandings in relation to them by setting them in a much wider theological context. One central question here—the longest section of the LLF book—is the question of how we hear God, raising questions of authority and theological method and in particular different understandings of Scripture. As the bishops move to propose a direction forward in the face of deep theological differences and are guided by the recent summaries of responses to the LLF materials and views of different networks, there is a real risk they will abandon theological reasoning. There will be a temptation simply to presume theological diversity and seek to broker a pragmatic response which they consider most politically feasible. While practical questions are clearly important to bear in mind, it is essential that both their approach and any agreement they reach are first and foremost theological not merely anthropological or sociological. 
Secondly, and following from this, whatever the bishops discern as the way forward they need to provide a clear theological and biblical rationale for it. The wider church, having wrestled with these questions through LLF, can then receive and weigh this rationale carefully. They need—drawing on the LLF book and other resources and what has been heard from Christians who engaged with these—to explain both what they believe they heard from God and how they have come to hear that. Those of us who worked on LLF were not asked to make either of these judgments and so this is a further and crucial piece of work still to be done by the bishops. 
Among LLF's learning outcomes was to enable the bishops and the wider church to "have a deeper understanding of the Church's inherited teaching on Christian living in love and faith, especially with regard to marriage and singleness, and of emergent views and the Christian reasoning behind them". If the bishops reaffirm the Church's inherited teaching then they need, drawing on LLF, to clearly provide the Christian reasoning for so doing and to explain why they are not convinced by the arguments that "emergent views" have raised against it. If instead the bishops adapt or abandon inherited teaching it is even more important that they show their workings for doing so. They will need to make clear what in inherited teaching and current practice is wrong and why. They will need to explain why they have been persuaded by whichever of the "emergent views" they now commend but not by others. To draw on the learning outcomes sought by LLF, it is important that—in setting out what they believe the church has learned—the bishops offer something that:
is clearly "inspired by scripture's glorious and joyful vision of God's intention for human life";
demonstrates and enables engagement "with rich biblical, theological, historical and scientific thinking about human identity, sexuality and marriage in a way that deepens…desire to know God and follow Christ";
provides "help for everyday Christian discipleship in all its diversity, physicality, messiness and grittiness"; and
offers an holistic and coherent vision which relates to all five areas noted above and has integrity rather than providing separate ad hoc responses which seem to some to lack obvious coherence and to enable, even encourage, duplicity.
Finally, it is important that the current period of discernment and decision-making is not starting with a blank sheet of paper. The first section of the Living in Love and Faith book, was entitled, "Reflecting: what have we received?". The third chapter, on "the gift of marriage" explored "the biblical and historical roots of the church's understanding of marriage as a lifelong, faithful relationship between one man and one woman" (p 10) and within this, in its discussion of marriage and the gift of sex, it explained (p 33) that 
God's good gifts of sexual desire and intimacy, with all their power and potential for good and harm, find their proper place and freest space in marriage. Here, the 'natural instincts and affections' that God has planted within us are 'hallowed' and to be 'rightly directed' for the purposes of love.
It is these two elements—the definition of the pattern of relationship we call marriage and the view that it is God's purpose that it is this pattern of relationship that provides the proper place for sexual relationship—that are central to, but also among the most contentious elements of, received church teaching. 
This current teaching is summed up in various other statements of which four are particularly important: 
The 1987 General Synod motion—the last substantive statement on these matters by General Synod—stated that "sexual intercourse is an act of total commitment which belongs properly within a permanent married relationship" and so concluded that fornication, adultery and homosexual genital acts fall short and should all be met by a "call to repentance and the exercise of compassion".

 

The 1998 Lambeth Conference stated that the bishops held that "in view of the teaching of Scripture", the Conference "upholds faithfulness in marriage between a man and a woman in lifelong union, and believes that abstinence is right for those who are not called to marriage". Although never formally adopted by the Church of England, this is fully consistent with the CofE's current teaching and in 2007 the General Synod made clear it considered it would be wrong to do "anything that could be perceived as the Church of England qualifying its commitment to the entirety of the relevant Lambeth Conference Resolutions (1978: 10; 1988: 64; 1998: 1.10)".
The 2014 Pastoral Guidance on Same Sex Marriage sets out quite fully the church's teaching on marriage, rooted in liturgy and law. This includes reference to the importance of the Book of Common Prayer, Canon Law (in particular Canon B30), existing liturgy in Common Worship (in continuity with the BCP), the 2012 submission to the Government opposing the introduction of same-sex marriage, and the responsibility of clergy to uphold the teaching expressed in all these places.

 

The December 2019 Pastoral Statement on Civil Partnerships reaffirmed marriage as a male-female union and stated "the Church of England teaches that 'sexual intercourse, as an expression of faithful intimacy, properly belongs within marriage exclusively' (Marriage: a teaching document of the House of Bishops, 1999). Sexual relationships outside heterosexual marriage are regarded as falling short of God's purposes for human beings."
Another formulation of this teaching is found in the words of the 1995 St Andrew's Day Statement that the church "assists all its members to a life of faithful witness in chastity and holiness, recognising two forms or vocations in which that life can be lived: marriage and singleness (Gen. 2.24; Matt. 19. 4-6; 1 Cor. 7 passim). There is no place for the church to confer legitimacy upon alternatives to these". The opening words here helpfully capture what remains, it seems, a shared conviction across our disagreements: that Christians are called to "a life of faithful witness in chastity and holiness". Where we disagree is over what patterns of sexual behaviour and relationship are, and can be formally recognised as, chaste and holy. 
It might be helpful to frame our disagreements and seek to address them within this shared vision: what we are called to discern is which patterns of life are forms of faithful witness in chastity and holiness, a range of patterns of life that are therefore to be offered to all people, whatever their marital or relationship status, whatever their sexuality or gender identity. In its important discussion of chastity, the LLF book (p 253) explained that chastity is not simply sexual abstinence but "A chaste life is one in which sexual activity is rightly ordered, and serves the true flourishing of those involved" and that is what the bishops need to explore and on which they need to offer the church teaching.
The second of these three articles will explore six different options the bishops might consider in relation to existing church teaching on what constitutes a chaste life. A third and final article will examine some of the practical questions and options.
You can read all three pieces together in this PDF document: LLF Discerning and Deciding Psephizo Articles
---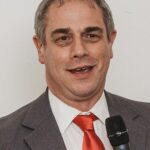 Revd Dr Andrew Goddard is Assistant Minister, St James the Less, Pimlico, Tutor in Christian Ethics, Westminster Theological Centre (WTC) and Tutor in Ethics at Ridley Hall, Cambridge.  He is a member of the Church of England Evangelical Council (CEEC) and was a member of the Co-Ordinating Group of LLF.