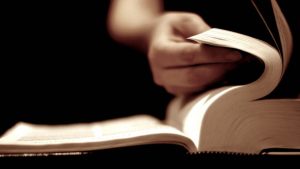 The Tyndale New Testament Study Group is part of the Tyndale Fellowship for biblical and theological research, based at Tyndale House in Cambridge, and including evangelical scholars from all over the world.
The 2019 NT Study Group will be meeting at Tyndale House from 26th to 28th June 2019. Our theme this year is Writing, orality and the composition of the NT. We would welcome proposals of papers on any issue of scholarly debate on issues relating to this, including writing in ancient world as it affects the NT, memory theory and orality, and canonical composition and dating of NT documents. We are particularly interested to see the way that evangelical scholarship has contributed to this important subject. Alongside the main theme, there will also be space to hear papers on other issues in NT study as in previous years.
The study group is a great opportunity to engage with the best of evangelical scholarship, and to meet other scholars from around the world.
If you would like to offer a paper, either on the subject writing, orality and composition of the NT, or on another area of NT study, please send a proposal (of not more than 300 words) to the group's Secretary, Dr Sarah Whittle swhittle@nazarene.ac.uk by Monday 25th February 2019. We are always interested in hearing from established scholars but also in encouraging younger scholars and those still engaged in initial research.
The full programme will be published in the March; online booking is already open on the website.
---
Themes planned for future study groups are as follows:
2020 Migration, nationality and violence (The Tyndale Quadrennial joint conference)
2021 Later Pauline: Ephesians, Colossians, Philemon and Pastorals 
2022 Ethics and moral transformation in the New Testament
---
Follow me on Twitter @psephizo
---
Much of my work is done on a freelance basis. If you have valued this post, would you consider donating £1.20 a month to support the production of this blog?