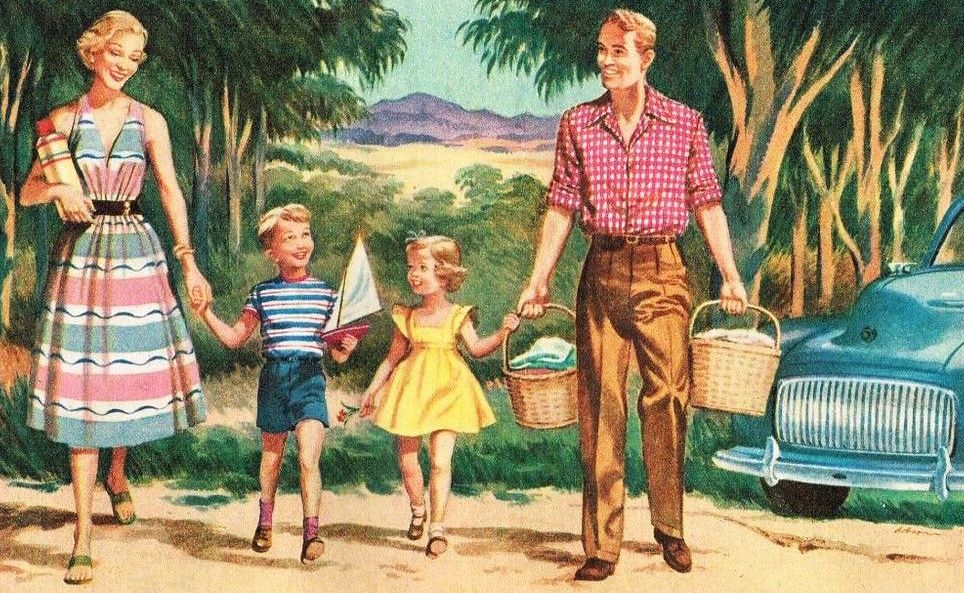 ---
Peter Wyatt writes: Working as a minister in an outer urban estate for almost ten years often creates questions: why do some people ignore you whilst others are warm and friendly? Why do some people seem open and others closed? Why is mission more fruitful with those who are on the edge of things rather than those who have strong family networks? On a broader front why has the Western world got into "culture wars"—the people who are from "somewhere" versus the people from "nowhere" as Theresa May put it?
The answer, according to Joseph Henrich, is cultural psychology. For many decades psychologists have assumed that everyone in the world acts like an undergraduate from the USA in terms of motivations and behaviours. According to Henrich, this is mistaken, and his new book The Weirdest People in the World seeks to explain that western people are the exception rather than the rule. He is an anthropologist and his book is brim full of data, charts and statistical analysis. His thesis is that culture is the software on the hardware of genetics, and in the same way as our genes evolve, cultures evolves in the face of competition and conflict, to create the most successful society.
In The Weirdest People in the World, Joseph Henrich says that western people are WEIRD—Western, educated, industrialized, rich and democratic. They tend to have certain features in common—an individualistic sense of identity and purpose, weak ties to extended family, a universal sense of morality with guilt as a means of social control, less obedience to elders and tradition, not marrying blood relatives, and more trusting of people outside your own family.  He argues that this is an unusual state of affairs in the history of the human race, as most societies were and still are what he calls 'kin-based'. Features of kin-based societies include an overwhelmingly corporate sense of identity with strong family ties, a tendency to marrying cousins, being loyal to one's tribe or family, using shame as a means of social punishment, distrusting people outside one's clan, having respect for elders, and conforming to the group norms. In fact Henrich uses 'cousin-marriage societies' as almost an interchangeable term for kin-based societies.
Furthermore, WEIRD and non-WEIRD people define themselves in totally different ways. WEIRD people will more often define themselves by their personal attributes, abilities and aspirations—for example, I am "passionate", a "scientist", a "cyclist". Non-WEIRD people tend to define themselves by their social relationships—I am "Josh's mum" or "Maya's dad". The latter seems, on the face of it, a more humanly fulfilling way to live, and perhaps even a more Christian one, where people are put before things, and our being is defined by our relationships. But Henrich would argue that there is a trade-off. In traditional kin-based societies, it is the family or tribal network that comes first, not the person. The result is that those outside the network are ignored and those inside are constrained and, at worst, crushed. Is there another way?
---
Henrich says that "weirdness", or cultural software, has created advantages over more traditional kin cultures and resulted in inventiveness, meritocracy, trust, representative government and even patience and restraint.  He cites countless studies which show that WEIRD societies are more "pro-social"—in other words, more likely to do things that benefit wider society such as donating blood, not parking illegally, being willing to report your own family to the police if they've committed a crime, to name a few.
To answer my opening questions, Henrich would say those who have a dense family or kin network, on my London council estate, are more distrustful of strangers (me), and less open to give their allegiance to a new way of life (Christianity). Those who aren't in strong networks are conversely more open to new people and new experiences. I would say that this is fairly well borne out in practice, from my own experience.
Where did all this weirdness come from? Henrich says it started with Christianity and, in particular, the Catholic church. From the earliest point, the Catholic church systematically outlawed both polygamy, and marriage to close relatives including first and second cousins, brother- or sister-in-laws as well as uncles or aunts. He calls it the church's Marriage and Family Program (MFP) and he plots the march of this program across spheres of influence and the resulting effect on cousin marriage and polygamy.
Cousin marriage was a major pillar of kin-based societies in that it created stronger interlinking familial ties within clans, and the MFP gradually destroyed these links over a period of hundreds of years. By 1500, kin-based societies were pushed to the margins of Europe, for example in Sicily and Southern Italy which were not under direct Catholic control. The destruction of kin-based social structures, Henrich suggests, led instead to other forms of communal activity—voluntary associations, trade and craft guilds and, of course, church congregations. Freed from obligations to clan or kin and yet restrained by a sense that God was watching your actions, Henrich argues that people became more prosocial—acting in ways that benefit society as a whole rather than just your family—the opposite of antisocial.
---
In the 16th century the Reformation came along and supercharged the whole process. This aspect of the thesis, of course, isn't new but dates back to Max Weber and his book The Protestant Ethic and the Spirit of Capitalism published in 1905. The Reformation pushed people to see themselves as sinners standing before God alone, rather than being defined as part of any group membership. Because of this, Protestantism led to an explosion of teaching children to read, of enterprise, industry and creativity in the last five hundred years. Henrich maps the establishment of schools in Germany in the 16th century and correlates this with the spread of Protestant ideas, and the growing prosperity of these regions.
But then Henrich takes the argument much further with batteries of experimental data looking at how WEIRD and non-WEIRD people behave in different ways even to this day. One example is unpaid parking tickets given to foreign diplomats in New York. Surprisingly, you can accurately correlate the number of unpaid tickets to what Henrich calls the "kin-intensity-index" (KII) of the diplomat's home country. The higher the KII, the higher the number of unpaid parking tickets – the highest being Egypt and lowest being Sweden. Another fascinating example is that blood donation is high in Northern Italy (with a low KII), whereas it is low in Southern Italy (with a high KII). Indeed, the corruption index of countries correlate strongly with the kin intensity index. WEIRD societies work in a completely different, more prosocial way, according to Henrich.
Henrich presents a wall of empirical evidence which is hard to argue against, but there are omissions. Barely does he mention the impact of racism and colonialism, and how the West seemed to entirely forget their supposed prosocial values when grabbing whatever resources they could from their colonies. Neither does he account for other great civilisations such as Rome or China, which produced amazing technology for their time, and yet had a variation of kin-based culture. Clearly these societies weren't influenced by the Catholic church and its Marriage and Family Program. Furthermore, Henrich doesn't describe why the Catholic church created its marriage restrictions in the first place; he merely suggests that it was a lucky accident of cultural evolution. Christians would disagree! Furthermore, there is a danger that the sustained critique of kin-based societies could be seen as a narrative of western supremacy.
---
What are Christians to make of this? Some have criticised Henrich for saying that Christianity is purely individualistic and anti-communal. This is to misunderstand Henrich: rather he is saying that the church created alternative communal structures, which were not tied to clan or kin groups, such as voluntary associations and indeed the church itself. Yes, this came with a heavy dose of individualism, but for hundreds of years this was kept in check by the corporate nature of Christian fellowship. This allowed a delicate balance of individual enterprise and creativity, whilst at the same time asserting the church's prosocial duty—to be fighting for the good of all in terms of social projects such as the abolition of slavery, child-labour and many other welfare improvements.
Only in the 20th and 21st centuries have Western societies abandoned their Christian foundations and become what you might call "hyper-individualistic"— one result of which is our current culture war. Instead, I think Henrich is onto something. The New Testament clearly calls for a new communality where there is neither male or female, Greek or Jew, slave or free, which sounds like WEIRD society at its best. The New Testament clearly calls the people to act in a prosocial way—helping your neighbour whatever clan they come from. Perhaps this is what makes the parable of the Good Samaritan so radical—because in the kin-based society of first century Israel, to reach out and help a member of a rival clan would have been extraordinary. In addition, the New Testament clearly calls for law enforcement to be impartial and consistent and for fidelity and monogamy in marriage. What Henrich is saying that this cultural software is not just accidental or irrelevant but intrinsic to the success of the modern world. What Christians should point out to him is that this success, even when it is flawed in many ways, needs spiritual moorings to ensure that it doesn't spiral off into an extreme form of individualism which would then lose all the benefits of our kin-based ancestry and at the same the positives of our WEIRD culture that dominates in the West.
From a Christian point of view it is clear that both traditional and modern societies can become in thrall to idols of their own making. In the one, the kin or tribe becomes the idol which controls its members, excludes others, and restricts innovation and creativity; in the Western model, the idol is the notion of individual liberty, which results in dangerous conflicts between competing identities, rejects any idea of obligation to one's fellow human beings and leaves many suffering loneliness. Neither can create a flourishing and enriching society, encouraging creativity enterprise but instilling a duty of compassion and connection to others. Dare I suggest that only when faith in God is placed at the centre can a better balance be struck, with the New Testament providing a model of a diverse fellowship of believers caring for each other but also allowing a personal response of faith to God.
---
To conclude, Henrich offers an insightful study of the psychology of cultures and busts the myth that the whole world thinks like Westerners. Instead, Henrich places the Christian church as the prime influence in creating our western society—firstly in the Roman Catholic abolition of cousin marriage and secondly in the individualism of the Protestant Reformation. This has led to the western world as we know with its prosperity and its psychological peculiarities. There are many material benefits to this historical process, but also some dangers for the future. The question is: Can the Christian church can once again be an influence in the evolution of our culture, or has it completely abandoned the "salt and light" it once delivered to the world?
---
Rev Peter Wyatt is married to Michelle and has two teenage children. He is a Church of England minister in a council estate in Croydon where his church runs various social action projects such as a community food shop, support groups and homeless shelter.
---
If you would like to review a book about contemporary culture, faith or biblical studies, get in touch with me through the contact page.