---
Andrew Goddard writes: In an earlier article I looked at three changes which Paul Bayes, the Bishop of Liverpool, recently said he wanted to see regarding inclusion and sexuality and wondered whether there might be the possibility of agreement but also highlighted the need for clarifications. Looking ahead to outcomes of the LLF process, Bishop Paul made various other comments. Most attention has been on his clear call for "a gender-neutral marriage canon" as this is the first time a diocesan bishop has explicitly supported such a change. Rather than focus on that, though, I want to examine some of his other remarks where again there may be more scope for agreement but also the need to explore the issues further and more deeply.
What should we bless?
Recognising that a change to the marriage canon is unlikely in the short-term, Bishop Paul calls more immediately for the right "to honour, recognise and, yes indeed, to bless same-sex unions whether civil partnerships or civil marriages". However, he then proceeds to extend this much further by stating, "I want to see a church that proclaims that love is love and the recognises and affirmed [sic] and blesses love where it sees it". This wording, although widely repeated in society and increasingly in parts of the church, raises enormous questions given the range of forms of relationship in which love exists or is claimed to exist. As Peter Lynas has pointed out in a thread of tweets, statements like this and that "People grow up and fall in love and their mysterious bodies lead them to love as they love, and they will love whom they love, and no amount of harrumphing is going to change that" seem to abandon all moral discernment in the face of "love". They would appear, logically, to open up affirmation and blessing of extra-marital affairs or open marriages and polyamory. I struggle to believe this is what Bishop Paul intends but I also struggle to see how his rhetoric does not entail that development. There is, however, thankfully no great pressure for this much greater abandonment of a traditional Christian sexual ethic and so in what follows I will focus instead on the specific appeal for the blessing of same-sex civil partnerships and civil marriages.
Here it seems that the bishop has a particular concern about conscience. 
What place is there for appeals to conscience?
Bishop Paul expresses what he wants to change in these terms:
I don't want any longer to see the conscientious rights of progressive people, who believe the truth of the Archbishops of Canterbury and York when they ask for a radical NEW Christian inclusion, I don't want to see their consciences ignored and explained away and overridden and indeed criminalised by the power of conservative groups and people.
These are remarkably strong terms. Few if any people would say they want to see what he here describes as happening in the church and, as in my earlier article, I am struggling to see what they refer to in current practice. How exactly are "conservative groups and people" using their "power" to criminalise the consciences and conscientious rights of progressive people? [In the current context, that terminology seems much more applicable to some aspects of the campaign to ban conversion therapy]. And given the thorough and respectful way in which such voices are presented in LLF, including through powerful films enabling us to view for the first time in official CofE materials the testimonies of those who wish the church to change, can it really be said that people and their views are simply being ignored and explained away? 
Perhaps the key word here is "overridden" and what is being said is that the church's current teaching and practices do not permit "progressive people" to do certain things within, and on behalf of, the Church of England. This would then be connected with the earlier appeal for "conscientious freedom for the Church's ministers and local leaders to honour, recognise and, yes indeed, to bless same-sex unions whether civil partnerships or civil marriages".
Claims around conscience and "conscientious rights" and freedoms are, as Bishop Paul's address confirms, increasingly being made and likely to become a significant focus in discussion about what the Church of England should say and do in the light of LLF. As I explored at the end of my response a few years ago to Bishop David Atkinson, I think appeals to conscience are much more complicated than is often realised. At least the following three issues are raised by Bishop Paul's statements.
First, there are often tensions between individual conscience and our responsibilities towards others on whom our words and actions have an impact, especially when we are part of a group where there are recognised structures of authority. We see this in relation to "collective responsibility" in government and many other situations (including "collegiality" among bishops). Those employed in certain contexts have to limit their freedoms and these limits can be quite severe such as the need for civil servants to be impartial which places restrictions on freedom of speech and action. 
How these tensions are navigated is a complex business which is regularly being negotiated either implicitly or explicitly. The broad outline of the current position in the Church of England as regards sexuality is clear – the Church has various received teachings in relation to sexual ethics, those who are ordained are expected to live and to minister in accordance with that teaching even if they disagree with it, there are established processes by which that teaching can be reviewed and changed (as is now happening through LLF). In such a situation, any appeal to conscience, and especially accusations about consciences being "overridden and indeed criminalised", needs to be related to these realities. They arise because we are not isolated individuals who can simply assert our own views and enact our own wills but people who are bound together in relationships. In relation to the church, we are nothing less than members together of the body of Christ.
Secondly, an appeal to conscience in the abstract is insufficient when faced with substantive moral disagreements. I noted above that Bishop Paul at one point appears to extend his appeal in relation to legally recognised same-sex unions and speaks of "a church that blesses love where it sees it". Does this mean that anybody who is prevented by the church from blessing a relationship in which they conscientiously believe they see love is having their conscience "ignored", "explained away" and "overridden"? Do we need to follow the Methodist Church in its recent decisions to affirm any "form of life-enhancing committed relationship" freely entered into?
This question of the limits of conscientious freedom is one which the Church of England has largely side-stepped, apparently assuming that we easily recognise and agree on these limits. So, Issues, after stating that lay Christians may conscientiously decide to enter committed same-sex sexual relationships despite this being contrary to church teaching, denies applying this logic to "promiscuous, casual or exploitative sex" (5.7) and then explains this in relation to bisexuality (5.8, with little or no understanding of bisexual experience), more open gay relationships (5.9, with again no real engagement with that experience or the testimony of gay clergy such as Malcolm Johnson or the belief statement of LGCM as it then was and now One Body One Faith) and paedophilia (5.10). The reality is that as soon as a group of people define expectations of behaviour they will need to determine how to respond to those within the group who live in ways contrary to that definition. Those who are living that way out of a conscientious belief that they are right and the group is wrong will then likely feel, to varying degrees, excluded or at least marginalised. However, simply drawing attention to this fact and complaining that their conscientious rights are being ignored does not prove that the boundary has been drawn in the wrong place and needs to be moved.
Thirdly, Bishop Paul is clear that "I want to see the conscientious rights of conservative people preserved for them" should the church change its current practice in ways he wants. He does not, however, give substance to these rights which are to be preserved. My guess is that these rights would focus on not being required to participate in a service of which they disapproved but that is a very limited freedom of conscience. Would such conservatives be able to refuse to allow their buildings to be used for such a service? Or to reject the ministry or authority of a bishop who permitted or presided in such a service or was in a same-sex sexual union? Or to require those leading in the local congregation to live in line with a traditional sexual ethic? Would bishops who conscientiously hold traditional views be able to refuse to approve liturgies of blessing or same-sex marriages for their clergy (as happens in the US and Canada) and continue to apply the current rules for clergy conduct in their dioceses?
As Bishop Paul's support for a ban on conversion therapy shows there are limits for him – as there are for all of us – concerning which claimed "conscientious rights" are to be respected and given space and which are rejected because they are simply a cover for wrongdoing. The logic of his insistence that these matters relate to the fundamental moral norm of justice, and his linking of issues of sexuality to matters of racial justice, would all point to there being very limited if any freedom of conscience for traditional views. As they are to be viewed as a form of injustice they are, by analogy, closer to the three areas which Issues stresses are not currently included within respect for a lay Christian's freedom of conscience. For those who accept the current teaching of the church, this logic, plus the experience of those unable to accept women priests and bishops, and wider society's increasingly hostile attitude to those holding a traditional sexual ethic, make "I want to see the conscientious rights of conservative people preserved for them" a welcome but far from sufficient statement.
It is questions such of these relating to conscience which – if the Church of England is to move in the direction Bishop Paul wants – need urgently to be explored together. In the words of the LLF book,
It is important to recognize that an appeal to conscience cannot be used to treat every issue as one on which Christians should simply 'agree to differ'. Questions of conscience are complex, involving psychological and sociocultural dimensions as well as spiritual ones. They also relate to and are shaped by the communities which we belong to. Disagreements about topics that are a matter of conscience for many of the people involved (on all sides) should properly make us cautious about how to proceed. We need to consider (as we have done elsewhere in this book) the psychological and sociocultural factors that shape our consciences and make us fearful of, or resistant to, the views of others. We need, as much as possible, objectively to evaluate the harms that may be associated with views on either side of a debate. We may also want to conclude that some issues are too central to the gospel to be matters on which we can agree to differ. However, that is exactly why the present debate is so difficult. Christians who take opposite viewpoints each feel strongly that the issue is central to the gospel as they understand it. Can we, therefore, find ways to respect and include those Christians who, in good conscience, we disagree with? (p. 359)
What do we want for the church?
This points to the final two wishes of Bishop Paul that I want to explore: he wants "to see conscientious freedom for the Church's ministers and local leaders to honour, recognise and, yes indeed, to bless same-sex unions whether civil partnerships or civil marriages" and he also wants "us to remain one church, and within that church for example I want to see the conscientious rights of conservative people preserved for them". 
Despite my serious questions and concerns relating to the limits of any appeal to conscientious freedoms and rights, and my conviction that the current teaching of the Church of England is right, subject to what I say below, I actually have some considerable sympathy with the first claim. That sympathy arises simply from realpolitik. There is now a sufficiently large group of people in the Church of England who no longer accept the historic and current teaching and discipline of the church of which they are part. In addition, many of them are so distressed by being required to do so that the current situation seems unsustainable and something needs to change. To carry on as at present or somehow compel those Anglicans in this position to leave, and perhaps now join the Methodists or seek to affiliate with the Scottish Episcopal Church, seems both unrealistic and unlikely to assist the unity or mission of the church.
The problem is that our disagreement is deep as it is both a doctrinal and a practical one. What Bishop Paul is seeking (certainly in his ultimate goal of "a gender-neutral marriage canon" and I believe also in his "necessary but not sufficient first step" of blessings) is contrary to the doctrine of the Church of England which I and many others believe and wish to see upheld and to witness to in our congregations. The disagreement relates—as he acknowledges in his criticism of a double standard explored in the earlier article—to the pattern of holiness to which we are called by our baptism. What he wishes is for the church to cease describing certain sexual conduct as a form of sin and so something which in baptism we commit to repent of and die to in our union with Christ. Instead, we are to "honour, recognise, and bless" such behaviour. This raises serious questions as to the degree to which we can say that the church before and the church after such a shift recognisably "remains one church".
The significance of the call into holiness is shown by the fact that Living in Love and Faith proposes that
Across our differences, Anglicans affirm that God gives us the Bible for two central and inseparable purposes. The first is to tell us the good news of God's saving love, and the second is to call the whole world into holiness….God speaks to the world through the Bible, guiding, challenging, correcting and encouraging us (Proverbs 3.12; Hebrews 4.12; Jeremiah 15.16). All people are called to turn away from everything in their lives that rejects God, to turn to God in faith, and to grow into loving relationship with one another and with God. God's great purpose is that we 'may share [in] his holiness' (Hebrews 12.10), 'the holiness without which no one will see the Lord' (Hebrews 12.14). God uses the words of the Bible as a school of righteousness, of justice, and of love (pp. 275, 276).
As that chapter and indeed the whole of Section Four of the LLF book show, our differences over the pattern of holiness arise in large part from more fundamental differences in how we believe God speaks to us. These relate to how we read Scripture and also how Scripture relates to other sources of revelation. Bishop Paul says nothing in his address about the former but perhaps this is because on the latter he is quite clear that "the agenda of same-sex love and faithfulness and the blessing of its expression has been given to us, and certainly to me, by the world".
Like Bishop Paul, I too want if at all possible somehow "to remain one church". We need to recognise however that what it means to be "one church" in an organisational and denominational sense, especially given the reality of historic and recent church divisions, is far from crystal clear or something fixed. The extent to which we can claim to be "one church" does though depend, both theologically and practically, on there being a certain level of agreement concerning the truth we proclaim and the pattern of holiness into which we seek to be formed together. That agreement apparently no longer exists to an extent sufficient to maintain the status quo in relation to sexuality and marriage and as a result "conscientious freedom" now may have to be granted in some form to those who no longer believe what the church has taught. 
What is less clear is what structural form such conscientious freedom to act contrary to church teaching could take. Might it be, for example, the creation of flying bishops or a new province for those clergy and parishes wishing to perform blessings or same-sex marriages? I suspect MoSAIC and Bishop Paul would not welcome such a proposal. They are instead looking for a change to church teaching but although LLF sets out arguments against the current teaching and practice, there is no obvious agreed substantive alternative which has a greater consensus than the current teaching. There is certainly no clearly articulated and widely shared theological rationale that could underpin any new statement of what the church now believes and should do. One response to this is to claim that we should just say as a church that mutually contradictory views are equally valid (a route taken recently by the Methodist Church in relation to marriage). This is not only logically and theologically incoherent, in practice it still amounts to abandoning the current teaching and, under the guise of generous diversity and giving more space to conscience, installing the newly authorised approach as effectively the church's doctrine and discipline. 
If the sort of changes that Bishop Paul wants are going to be seriously considered then this creates a responsibility to engage much more than advocates for change have yet done with these hard challenges. Those who are willing to rethink the church's current and historic vision of holiness also need to be willing to rethink the church's current and historic vision of what is meant by the church's unity. This is because, in the words of CEEC's statement arguing that some form of visible differentiation will be required if we change our teaching or practice, many are convinced that "moving away from 'apostolic' and 'catholic' teaching concerning what it means to be 'holy' will tragically mean we are less visibly 'one'". 
The tragic and painful experience of other churches and our wider Anglican Communion shows how necessary and urgent it is for us to address these questions of ecclesiology alongside those of identity, sexuality, relationships and marriage. It would therefore be a great encouragement if Bishop Paul and those committed to the vision of MoSAIC could add to their wish list "I want to dialogue seriously with those who are committed to the church's teaching and discipline about what achieving what I want will mean for them and what it will entail for our life together and our ecclesial structures".
---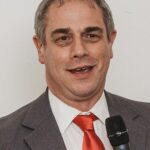 Revd Dr Andrew Goddard is Assistant Minister, St James the Less, Pimlico, Tutor in Christian Ethics, Westminster Theological Centre (WTC) and Tutor in Ethics at Ridley Hall, Cambridge.  He is a member of the Church of England Evangelical Council (CEEC) and was a member of the Co-Ordinating Group of LLF.