---
Andrew Goddard writes: As people have responded to the latest proposals from the bishops (which I discussed here and here) it looks horribly like the whole LLF process in its current form is going to "all end in tears".
Summary
This article seeks to explore why that is the case and why now nobody seems to be happy with how the bishops have attempted to implement the February motion. It begins by reviewing the first three clauses of that motion. It appears that gay and lesbian/same-sex attracted Christians, whatever their theological convictions, are upset and hurt, another example of church actions for which the motion apologised. There are also increasing concerns that the bishops, in the way they are running the process, are not heeding the Pastoral Principles or enabling us to continue learning together in the spirit of LLF.
The majority of the article explores the motion's last 3 clauses which focus on the Prayers of Love and Faith (PLF). By setting out what was said back in January and February in press releases and by the Archbishop of York it is shown why it's now ending in tears for those who want change. Multiple key elements of the original proposals are now being withdrawn or looking uncertain and apparent commitments (or widespread expectations) are no longer being delivered. Examples of this are that not all of PLF is to be introduced at the same time in the near future, "standalone" services are not even to be introduced experimentally and are effectively banned, no celebrations of civil marriages, no focus on the couple, no prayers over rings, and no change in the church's teaching that sex is for marriage between a man and a woman.
Although none of this is explicitly acknowledged or explained (or apologised for) there has been a clear "rowing back" from what was presented as "the fullest possible pastoral provision without changing the Church's doctrine" combined with a lack of transparency and the appearance of being economical with the truth. These changes, though not how they have been arrived at, can be welcomed by conservatives but they too remain upset. This is in part because of the earlier statements which have not been clearly acknowledged as wrong but primarily because their concern has always been doctrinal and now—after months of denial—the bishops are admitting their proposals are (in violation of the Cornes amendment to the motion and contrary to their stated intention again in July) indicative of a departure from the doctrine of the Church of England. The plan is also to proceed, despite past assurances, with the prayers ahead of the full guidance or reassurance being even published let alone agreed.
The guidance itself (which has still not appeared in relation to what replaces Issues despite it being part of the February motion and even hoped for in July) is also a cause of grief. Across the board there is concern about leaks showing the bishops have made decisions about clergy in same-sex marriages but then failed to be open about this with Synod, giving the impression this remains undecided. Here those wanting change are encouraged (though upset at the lack of transparency) but those committed to the current doctrine further upset and therefore cautious about welcoming the changes in relation to PLF.
As we mark the 20th anniversary of Gene Robinson's consecration which the Primates correctly warned would "tear the fabric of our Communion at its deepest level" we also now face the prospect of the bishops' proposals ending in tears in the Church of England. This is especially likely as their work on pastoral reassurance is far from sufficiently progressed to deal with the impact of proceeding with the prayers and guidance or, perhaps, the reactions of those wanting change if all they are offered is what is now being proposed.
The article concludes by showing that the bishops have therefore failed to implement the February motion and are themselves no longer as united and able to argue convincingly that their proposals at least create a space that enables us to "touch and reach the fingertips" of those who hold different views. Rather than supporting a motion which asks the House "to continue its work of implementation" the Synod therefore needs to encourage a fresh approach working to find some sort of settlement. 
---
"It'll all end in tears" was what many feared in relation to the Living in Love and Faith (LLF) process given the disagreements within (and some of the history of) the Church of England and the experience across the wider Anglican Communion in addressing these matters. Now, due to the way in which it has been handled by the bishops, this sadly seems almost inevitable, with this tearful response being shared by people across our deep differences. Already there have been many tears—tears of sadness, tears of rage, tears of pain and hurt, tears of despair—but very few if any tears of joy and this seems likely to continue. It is important to stop and consider why that is where we now find ourselves in the light of what has happened in the course of 2023. 
What did Synod say in February?
The wording of the February motion, which the bishops claim to have been implementing in their proposed motion to this November Synod, provides a way into this analysis.
It opens with lament and repentance for the Church's failure and "the harm that LGBTQI+ people have experienced and continue to experience in the life of the Church" (clause (a)). But, as we will see below, what is now being offered in the paper to Synod (GS 2328), given what has previously been said about the bishops' plans, is undoubtedly causing more distress to LGBTQI+ people. This response is strongest among those who want change but it is not restricted to them. Sean Doherty, who is himself same-sex attracted and who supports current teaching and practice, responded on Twitter/X:
They have really messed up with this. As you know I'm not in favour of blessings same-sex relationships, but if the church is to do so it must emphatically not be because they approximate but fall short of an 'ideal'. 🤢 Nobody is happy with this!
Those who are same-sex attracted and committed to living in accordance with biblical and church teaching have been especially disturbed and discouraged by the proposed changes since they were announced in January.
The motion then talks of "continuing to embed the Pastoral Principles in our life together locally and nationally" (clause (b)). Across the church, however, there are now deepening concerns and major questions as to whether the bishops themselves are really following the Pastoral Principles, particularly the need to "pay attention to power". These worries are only increasing in the light of the recent leaks concerning voting at both the College and House and the lack of transparency and honesty these reveal in the press release following the meeting of the House on October 9th and in the papers released for Synod. Were this to be happening in our national politics then how the bishops are treating Synod would lead to major questions about ministers misleading Parliament and about their adherence to the Nolan Principles of Public Life.
Clause (c) of the motion commends "the continuing learning together" and the motion's introduction refers to "the commitment to learning and deep listening to God and to each other". It is, however, only now, nine months after releasing their proposals, that the bishops have finally offered a theological rationale for their proposed prayers. Although they claim this is simply "articulating the theological rationale that supported the approach taken following the February motion" (Introductory paper, para 5, p.1) the paper was apparently only circulated very recently. What is more, there seems to be no desire on the part of the bishops for this rationale to be a contribution to ongoing learning and discussion or to sustained "deep listening" before rushing ahead with implementing the proposals. This is despite the rationale offering on their own admission a "new insight" (Annex A, para 23, p.9) and certainly one with no clear basis in the many resources found in the LLF process.
The bishops have, secondly, also not issued the legal advice for Synod members to learn together and listen to each other about the impact of, and constraints imposed by, canon law. This is despite it now apparently being significantly different from the summary of legal advice they eventually issued under synodical pressure before the February Synod (GS Misc 1339). They have, thirdly, proceeded without waiting to learn from – let alone to share with the wider church for us to learn together – their own theological commission (the Faith and Order Commission, FAOC). This has been tasked with working on key areas which have been raised by their proposed way forward and were not addressed in the LLF "resources in relation to identity, sexuality, relationships and marriage".
Clause (d) relates to the PG ("welcome the decision of the House of Bishops to replace Issues in Human Sexuality with new pastoral guidance") while Clauses (e), (f) and (g) relate to the PLF. As it is PLF which is most developed we shall first look at why the bishops' latest proposals fail to implement the February motion, have upset people across the board, and make it likely that "it will all end in tears" before turning more briefly to the Guidance and (not explicitly mentioned in the motion) Reassurance.
---
Prayers of Love and Faith: From January to October
What was said about PLF in January and February?
To understand why so many people are now upset, it is important to remember what was repeatedly said when these proposals were first released (italics added throughout to highlight what has now changed). The press release of January 18th (also see the similar press release two days later with the Synod papers) was headed
For the first time, under historic plans outlined today, same-sex couples will be able to come to church to give thanks for their civil marriage or civil partnership and receive God's blessing.
It highlighted the bishops were reaffirming their commitment to a "radical new Christian inclusion founded in scripture, in reason, in tradition, in theology and the Christian faith as the Church of England has received it—based on good, healthy, flourishing relationships, and in a proper 21st Century understanding of being human and of being sexual". What was being offered was, it stated,
the fullest possible pastoral provision without changing the Church's doctrine of Holy Matrimony for same-sex couples through a range of draft prayers, known as Prayers of Love and Faith, which could be used voluntarily in churches for couples who have marked a significant stage of their relationship such as a civil marriage or civil partnership.
Although same-sex couples still could not marry in a CofE church, they could have
a service in which there would be prayers of dedication, thanksgiving or for God's blessing on the couple in church following a civil marriage or partnership
The Archbishop of York, expressing "our deep sorrow and grief at the way LGBTQI+ people and those they love have been treated by the Church" confessed, "We are deeply sorry and ashamed and want to take this opportunity to begin again in the spirit of repentance which our faith teaches us. This is not the end of that journey but we have reached a milestone".
Pressed on the Sunday programme on BBC Radio 4 about what the church now teaches concerning sex he did not speak about marriage but affirmed sexual same-sex relationships:
what we are saying is that physical and sexual intimacy belongs in committed, stable, faithful relationships and therefore where we see a committed, stable, faithful relationship between two people of the same sex, we are now in a position where those people can be welcomed fully into the life of the Church, on their terms…we believe that stable, faithful, committed, loving relationships are good. They are the place for physical intimacy…we want to welcome and acknowledge same-sex marriages in church.
He had spoken similarly at the press conference about "people who have entered into a same-sex civil marriage [who] come to the church seeking one of these services of love and faith" and how "I believe the great gift of sexual and physical intimacy to be cherished belongs in stable, loving, committed relationships. And therefore, I will celebrate the fact that people are living that way and expressing their intimacy that way".
When it was put to him that "The prayer services that that we've seen in the past few days are permitted to include words of commitment and dedication by the couples where they can also symbolise their commitment with rings and words of blessing from the priest" the Archbishop was clear that "I believe this will be a good thing". At the press conference he was even clearer about what was being proposed: "we are acknowledging the goodness and faithfulness of same-sex, civil marriages and civil partnerships within the life of the church".
At the February General Synod he spoke of the church "acknowledging the legal and pastoral reality of two forms of marriage in British society" and how "those who have entered into same sex civil partnerships and civil marriages – these couples could now come to church and have that relationship acknowledged, celebrated and the couple received a blessing".
Why is PLF ending in tears for those wanting change?
When the latest papers to Synod are read, one of the most obvious differences is that nowhere is there any reference to "radical new Christian inclusion". This is, perhaps, because of a recognition how difficult it would now be to describe the proposals in those terms given how that phrase has been used by the Archbishops and the House in the past. There is also now nothing being based on the sharp distinction between "two forms of marriage"—civil marriage and holy matrimony—highlighted in February.
Although the proposals are still presented as "pastoral provision" they now offer much less than what was presented previously as "the fullest possible pastoral provision without changing the Church's doctrine of Holy Matrimony for same-sex couples". No longer is there "a service" which marks a "significant stage of their relationship such as a civil marriage or civil partnership". Instead, it is made clear in the draft PG that the prayers must only be used "in regularly scheduled Sunday or weekday services" (Annex E, 1.1.1, p.48) and the PLF material "must not be the central focus of that service, or constitute a separate, standalone service" (1.3.7, p.59). What can be included within the regular services also no longer includes prayers over rings. 
Rather than focussing on a "significant stage" or now being encouraged to "give thanks for their civil marriage or civil partnership" or "acknowledging the goodness and faithfulness of same-sex, civil marriages and civil partnerships" the emphasis is very clearly now on downplaying, and effectively treating as insignificant or even irrelevant, any legally registered formal commitment:
The PLF Resource Section does not treat those couples who have entered a same-sex civil marriage any differently from the way they treat a same-sex couple who are in a civil partnership or who have not acquired any formal civil status for their relationship. The use of the PLF Resource Section for a couple who have entered into a civil same-sex marriage does not therefore imply that their civil status is something that the Church considers distinguishes the couple from other same-sex couples who wish to dedicate their life together to God. The materials contained in the PLF Resource Section are not a celebration of a couple's civil same-sex marriage. They are for praying with and for two people who love one another and who wish to give thanks for and mark that love in faith before God (Annex A, para 11, p.7, italics added).
The decision to insist there cannot be "standalone" services is also a major change and it seems it was very much a last minute one. The original February motion looked forward to "the House of Bishops further refining, commending and issuing the Prayers of Love and Faith described in GS 2289 and its Annexes" in clause (e). In July (in GS2303) it looked like this may change with the Archbishops authorizing all the prayers (under Canon B4) instead of them being commended but then it seemed they would do so only experimentally (under Canon B5A) and that the prayers would then have to be approved by Synod under Canon B2.
In meetings with various stakeholders exactly a week before the House met, on October 2nd, it was clear that the plan was to separate off "standalone" structures from the texts of the prayers but also to make such services available immediately under Canon B5A as an opt-in experiment prior to taking this part of PLF to Synod for authorisation under Canon B2. This would have been a departure from the February motion as it introduced a route other than commendation but all the PLF material from February would still be usable at the same time as soon as the prayers were finalised. Although disappointed, those wanting change seemed willing to live with this development. It now appears from leaks to the Church Times that this was the plan unveiled to stakeholders (and presumably also to the Living with Difference group) because it was the overwhelming mind of the College of Bishops when it met on September 18th to 21st.
Asked whether to approve the service structures under B5A the bishops agreed by 75 votes to 22 this was their preference. In contrast, the plan now being pursued, to go straight to B2 and so delay their use until 2025 (assuming Synod authorises) was reportedly rejected by a similar margin of 68 to 28. An amendment (Item 61) to bring the prayers (as a whole, not just as now the services orders) under B2 was defeated at the February Synod with only 3 bishops supporting the proposal, 6 abstaining, and 29 opposing. However, on October 9th, the House voted narrowly by 19 votes to 16 (54% to 46%) to hold off authorisation of the service outlines until B2 was completed. No explanation has been given for this volte face, the extent of which has only become transparent due to the leak.
The effect of this is that any clergy now offering prayers for a same-sex couple in a "standalone" service (i.e. one outside their regular pattern of Sunday and weekday services) or making the prayers "the central focus" of any service will be disregarding the Pastoral Guidance on the use of PLF. They will thereby open themselves up to being reported to their bishop and perhaps being legally challenged or disciplined. It also seems unlikely that the "standalone services" will secure the necessary two-thirds support in all 3 Houses of Synod and thus will fail to be authorised. If they are authorised then it would appear legally that only those authorised forms of service (with "variations not of substantial importance", PG, 1.3.7, p.59) could be used ie variations within A Service of the Word or Holy Communion.
The notes for these have now had added to them since July that "The introduction—as with any other part of the service—must not suggest that the service is a marriage service or that it is a form of Prayer and Dedication after Civil Marriage or Thanksgiving for Marriage" (GS 2328, Note 3, p.31) and that "Pastoral preparation with the couple should cover the fact that the service is not a marriage, or a Thanksgiving for Marriage or A Service of Prayer and Dedication after Civil Marriage" (Note 7, p.32). The draft PG on use of the Prayers contains a similar statement (1.3.6, p.59). These developments would seriously challenge previous legal advice on the Inclusive Church website and put an end to the various forms of service currently being commended by Inclusive Church and used by clergy in the belief that they are legitimate under canon B5. 
Charlie Bell powerfully sums up how all this looks from his perspective and the anger this has aroused:
The commended prayers are—extraordinarily—a backward step. They quite literally amount to no more than our being able to pray for the gays in the intercessions of a regular Evening Prayer—and nothing more. The accompanying document makes it clear that the prayers can be used privately or 'only in acts of worship where Prayers of Love and Faith are not the principal focus or form'….This means that the commended prayers serve no pastoral purpose whatsoever—absolutely nothing has changed. I repeat, nothing—the commended prayers change nothing. So out of years and years of patient work, all we can do is pray for people like we already could do, and now we are specifically banned from holding special services for them. This is a scandal and the General Synod must demand that this ridiculous, offensive, unacceptable stipulation is removed if this motion is to be passed.
In relation to the prayers that are being commended (which remains all the prayers in the original proposal but not the service structures) it is unclear whether the plan is still, as in clause (f) of the February motion, for the House of Bishops "to monitor the Church's use of and response to the Prayers of Love and Faith, once they have been commended and published, and to report back to Synod in five years' time" or whether this has now been replaced by the Canon B2 process. Related to this it is unclear whether, if the B2 process fails, the commended prayers will be withdrawn or will continue to be commended (with or without a review).
And, finally, in contrast to the statements quoted above from the Archbishop of York, the latest papers repeatedly reaffirm the teaching concerning marriage (not simply a "stable, faithful, committed, loving relationship") being the proper context for sexual intimacy:
"The Church's doctrine remains as set out in Canon B30 (Of Holy Matrimony); we have been clear that we have no intention of changing that doctrine. We also note that the Church's teaching on sexual relations has been treated as being part of the Church's doctrine of marriage. We are not proposing to change that teaching" (Annex A, para 13, p.7).

 

"We have had careful regard to the theological rationale for the making of pastoral provision" which includes "that the Church's teaching on sexual activity is regarded as part of that doctrine [of marriage]" (Annex A, para 22, p.9).

 

"It is within marriage that sexual intimacy finds its proper place" (Introduction to LLF Pastoral Guidance, Annex E, p.47).
"The Book of Common Prayer attests to Holy Matrimony within the context of this divine economy…It…teaches that this way of life is the proper context for sexual intercourse" (Annex H, p.91, marriage as "remedy against sin" is cited).
"The doctrine of marriage in relation to marriage as the fullest and given place for sexual expression is clear" (Annex H, p.94).
The theological rationale is also clear that "those with responsibility for teaching the faith should continue to articulate the Church's doctrine". This presumably means that the Archbishops and other bishops will not be repeating some of their recent statements in the light of this reaffirmation of existing doctrine and teaching. Nothing has been officially said or leaked as to when and by what margin this decision was taken by the bishops and at the February Synod the first proposed amendment (Item 44) which sought to reaffirm that "sexual intercourse as an expression of faithful intimacy belongs within marriage exclusively" was quite heavily defeated in all 3 Houses with only 1 bishop supporting it (though 11 abstaining).
In short, the bishops are asking Synod to "recognise the progress made by the House of Bishops towards implementing the motion on Living in Love and Faith passed by this Synod in February 2023, as reported in GS 2328, and encourage the House to continue its work of implementation" but the report of GS 2328 is significantly different from what was proposed to Synod in February and at variance with clauses (e) and (f) relating to the prayers. 
There remains a great rush and determination to "get PLF done" and there has been much talk of "not rowing back" even when all that is asked for is more time to reflect and not to "row forward" beyond what Synod agreed. But what is now being proposed does appear to be a definite "rowing back" and might reasonably be considered PLF "in name only" given how different it is from what was promised initially and in July and even in early October at the stakeholder meetings. If the initial proposals were "the fullest possible pastoral provision without changing the Church's doctrine of Holy Matrimony for same-sex couples" then either the bishops are no longer offering the fullest possible pastoral provision or that initial claim has proved to be false and they need to explain why that is the case and why they made such a serious error.
Personally, as someone committed to the church's teaching and its current embodiment of that in its practice, I am much happier with many of these changes compared to what was offered in February. However, I also know how I would feel were I not of this view and I am not happy with the process which has brought us to this new situation. There has been no honesty about just how much has been changed and no explanation and justification offered as to why it has been changed. In fact, there has been a total lack of transparency and at the very least an impression of deception and of being "economical with the truth". 
So why are conservatives also in tears about PLF rather than celebrating?
It might be thought that given how upsetting, and justifiably so, all these changes have been to those pressing for change, at least those broadly supportive of the received teaching and practice might be positive, or at least not also reduced to tears. The bishops, however, have also continued to upset them. Some of this is due to the fact that, having heard all that was said in the past, there is an understandable scepticism that everything has really changed and that those earlier statements are now repented of and left behind. There is also unhappiness that the substance of the prayers are being commended rather than being brought to Synod for approval under Canon B2. In addition, there are concerns that the sudden appearance of a category of "standalone services" makes little sense especially as their form is the same as what PLF originally proposed and so they remain what the Bishop of London described at the February General Synod as "part of the variations that are permitted for use in either a Service of the Word or of Holy Communion". This makes it hard to see much difference in practice between what will be permitted once PLF prayers are commended and what has to await completion of Canon B2.
There are, however, two more fundamental reasons why this is all seemingly heading to end in tears for conservatives as well as for those wanting change. Firstly, those "compelled to resist" the initial proposals did so largely on doctrinal grounds. They successfully amended the February Synod motion with the Cornes Amendment that states, in clause (g) of the final motion, that Synod "endorse the decision of the College and House of Bishops not to propose any change to the doctrine of marriage, and their intention that the final version of the Prayers of Love and Faith should not be contrary to or indicative of a departure from the doctrine of the Church of England". This was supported by both Archbishops and the Bishop of London and carried in the House of Bishops by 22 votes to 14. In July the Bishops again made clear that their intention "remains that the final version of the Prayers of Love and Faith should not be contrary to or indicative of a departure from the doctrine of the Church of England" (GS 2303, para 20). Now, however, they are admitting (though the statement from 44 bishops yesterday seems to forget or deny this as it reaffirmed the commitment that "the final version should not be contrary to or indicative of a departure from the doctrine of the Church of England") that, directly contrary to the February motion,
it would be difficult to say that making the PLF available for same-sex couples without there being an assumption as to their sexual relationships was not indicative of any departure from the Church's doctrine (GS 2328, para 17, p.8)
It would be possible to commend new prayers that upheld the February motion and their declared intention in July (one example of such is the prayers for covenanted friendships) but the bishops have instead decided to propose prayers that disregard this key amendment and fail to fulfil their stated intention.
Secondly, those unhappy with PLF were clearly led to believe that these would not be officially released for use in the church until the Pastoral Guidance and Pastoral Reassurance were also in place. Indeed, the Legal Office had seemingly ensured that the first of these conditions would be met by stating in GS Misc 1339 that "In reaching a final view on the legal position the Legal Office will need to see both the final draft of the Prayers and the replacement pastoral guidance" (para 10). In the Synod debate in February the Archbishop of York said:
I want to give you this pledge that I won't be able to vote, I won't be able to support commending these prayers when I hope we vote this through today. But I won't be able to support commending these prayers until we have the pastoral guidance and pastoral provision. 
In April, speaking to his Diocesan Synod, about the challenge of "how we can live together with conscientious disagreement", he again highlighted that the Church of England and House of Bishops 
have embarked on three critically important pieces of work before the prayers are commended for use—

Revision of the prayers themselves in the light of comments received
Pastoral guidelines for clergy and lay ministers in same sex relationships (and other related matters)
Pastoral reassurance for those who will not use the prayers, and for those for whom this direction of travel has caused deep pain and confusion, i.e. actual provision to enable all of us, whatever our particular views on these prayers (and what they may or may not signify) to have a place in the one Church of England. I want you to know that I am deeply personally committed to this….
Understandably these—and other statements—have been understood as promises not to commend the prayers until the full pastoral guidance and adequate pastoral reassurance are also in place. Now, however, the plan is to commend the prayers before either of these are even fully developed let alone published and agreed. This is why the 12 dissenting bishops stated:
We are also firmly of the view that we need to adhere to the commitment made to bring the Prayers of Love and Faith, the pastoral guidance and pastoral reassurance (including whatever formal structural provision is necessary) to Synod as a single package, rather than doing so in a piecemeal fashion.
The problems arising from separating off PLF from the other two strands is compounded by the lack of transparency and honesty about progress on the Pastoral Guidance, especially in relation to those matters in which it will "replace Issues in Human Sexuality" (Clause (d) of the February motion). This has added further grounds for all this ending in tears from the perspective of conservatives.
---
Pastoral Guidance: What is going on?
The General Synod voted in February to "welcome the decision of the House of Bishops to replace Issues in Human Sexuality with new pastoral guidance". The intention was clearly to make that public as soon as possible. The Bishop of London, at the January press conference releasing the papers for that Synod said:
I think one of one of my regrets is that I couldn't be sitting here today and saying these are the pastoral guidance. But that's not where we are, we would hope that certainly by the time the Synod met in July, there would be clear pastoral guidance in place.
After the February Synod a group (on which I served) was tasked to help the bishops fulfil this hope but found itself unable to make any significant progress due to a lack of clarity from the bishops as to what they wanted the guidance to contain. In July the Synod was informed that 
In responding to the questions from the Pastoral Guidance group the bishops were asked to give informal steers acknowledging that only once they were able to consider the progress of all three working groups more comprehensively could formal decisions be made (GS 2303, para 18).
The Implementation Groups were given a sense of some of those "steers" and it appears that, on the basis of them, draft pastoral guidance to replace Issues was drawn up over the summer even though no "formal decisions" had yet been made.
In the press release and then the papers for this November Synod nothing of any substance is communicated concerning that part of the PG. The former simply stated that "Further work is already in progress on the second part of the Pastoral Guidance which will look at matters in the life and work of clergy and lay ministers". The latter, while issuing the draft guidance in relation to PLF, stated that "a significant amount of work has also been done on Part 3, which explores ministry, the life of clergy and lay ministers and the ministry of bishops…more work still needs to be completed in this area" (Introductory Paper, para 14, p.3) and continued
The House of Bishops' intention is that this further work will consider whether the rationale of pastoral provision might provide a basis for allowing clergy to be in same-sex marriages (Para 15, p.3).
Now, however, it appears clear that this is quite some way from "the truth, the whole truth, and nothing but the truth". The Church Times has reported that at the College in September the vote was 72-26 to work on giving permission for clergy to enter same-sex marriages in what was presumably (given the College lacks formal authorised decision-making powers) yet another indicative vote. More significantly, however, it also reports a similar vote at the October 9th meeting of the House as agreeing with this by 18 votes to 15. Though a very small majority (54% to 46% of only 33 bishops voting, so barely a third of the full House of Bishops (53 when all sees are filled) and well under half of the number of serving members of the House) supporting the change this would appear to have been not an indicative vote but a formal vote of the House as one of the three Houses of Synod. If that is the case it raises the serious question as to why none of this was reported to Synod (with the statement quoted above even potentially suggesting they simply intended further work to decide whether or not to allow clergy to be in same-sex marriages). It also raises the question as to what other votes were taken relevant to the Synod motion but not reported to Synod.
Here, as with the process behind what is being brought to Synod in PLF, there are major procedural questions, perhaps explaining why the 12 dissenting bishops wrote "we believe that bishops must have due regard to the obligations of good and proper governance" and alluded to "the course we saw mapped out in our meeting". These will be shared across different perspectives as evident from Charlie Bell going so far as to write that "It is a bare-faced lie to say that there is no draft guidance—I have seen it, and it has been presented to the House and College of Bishops. Very substantial votes in favour of change have been registered amongst the bishops. So what exactly is going on?". However, in a mirror image of the trajectory now being proposed in relation to PLF this (still unconfirmed) plan on the part of the bishops will be welcomed by those pressing for change but may reduce those opposed to same-sex marriage to tears.
---
Will this all end in tears in the Church of England? Pastoral Reassurance
This article is published on the 20th anniversary of the consecration of Gene Robinson as Bishop of New Hampshire which occurred on 2nd November 2003. Just weeks before that took place the Primates of the Anglican Communion were gathered in an emergency meeting by Archbishop Rowan Williams. In their statement they famously and accurately warned concerning the consecration: "This will tear the fabric of our Communion at its deepest level". Tears have indeed damaged the Communion in the last two decades and it is already clear that the actions of the Church of England will likely tear its fabric even further as shown by the Ash Wednesday Statement from the Global South (GSFA) (reaffirmed by them just recently after their meeting in Cairo), and by the GAFCON Kigali Commitment.
There are also real risks that the proposed PLF, even in their weaker, modified form, especially if combined with guidance permitting clergy to enter same-sex marriages, will now tear the fabric of the Church of England. The decision to develop a legally unnecessary process of consultation with dioceses risks exporting the divisions evident in the General Synod to every Diocesan Synod with painful debates and votes requiring people to align themselves for or against the B2 process. 
There have for some time been departures of individual Christians unhappy with either the direction of travel or, from another perspective, its snail-place (now combined with small steps forward then being followed by steps back). The current proposals, and the episcopal processes by which the CofE has got to them, now risk creating the worst of all possible worlds where nearly everybody is unhappy with both what is on offer and the process which has delivered it and almost every level of the church's governance structures (General Synod, Diocesan Synods, PCCs) is required to discuss the situation and decide how to respond.
The Campaign for Equal Marriage, describing what is being brought to November's General Synod as "a present with nothing in the box", have now set out their "red lines" (including freedom for clergy to enter same-sex marriages, public services of blessing, and these development being applied "to the whole Church, with diocesan bishops not being able to ignore them"). They have "made it very clear to bishops that these are genuine red lines for us", warned that "we will have to encourage our supporters and allies to vote against the motion" as it stands and that
If GS 2328 is passed in its unacceptable form, and the bishops get mired in endless wrangling, we won't waste more time in fighting for blessings. They were never anything but a possibly useful step towards equal marriage, and if that is no longer the case we will lose nothing by focussing even more clearly on our chief aim – equal marriage. 
The Church of England Evangelical Council (CEEC) has, from its quite different perspective, stated:
In the events of the Bishops continuing on their stated course of action, and without robust provision being introduced to secure a place for those who hold to a biblical view, CEEC will introduce provisions relating to alternative episcopal oversight, new financial systems, and new fellowship arrangements in order that orthodox bible witness might flourish in the CofE going forwards.
This shows the wisdom of the Archbishop of York's comments at the February Synod that what we needed over eight months ago was to have "discussions about some kind of settlement". Although work has been done on some of these matters under the heading of "Pastoral Reassurance" and in the Living With Difference conversations convened by David Porter they appear to have progressed little and will easily be overtaken by events if PLF and Pastoral Guidance proceed apace.
It is only now, twenty years on, that the Anglican Communion, through new work of IASCUFO, is finally considering how to adapt its structures in the light of its deep divisions and talking about the possibility of "good differentiation". Here in the CofE, bishops have begun to consider the possibility of "formal structural pastoral provision" but the House "is not at this stage advocating" for this (Annex F, para 36). The problem is, however, there will likely soon be forms of at least informal structural provision being developed and connected to the wider Communion given the GSFA has given the assurance that "We will stand with orthodox Anglicans in England both now and going forward". What would be much better is if the bishops and Synod urgently learned from the lessons of the wider Communion and, perhaps drawing on the work of the new IASCUFO project as it appears, did not press any buttons in relation to PLF or the Guidance that might end in tears in the fabric of the Church of England and (given the current central role of the Archbishop of Canterbury) yet further tears in the Communion.
Conclusion: Carry On Implementing?
The motion being brought to Synod asks it to
recognise the progress made by the House of Bishops towards implementing the motion on Living in Love and Faith passed by this Synod in February 2023, as reported in GS 2328, and encourage the House to continue its work of implementation.
This wording raises the question as to the extent to which the motion has been implemented and whether the only request Synod should make in the light of how the House has undertaken its work of implementation is "continue".
The analysis above has made clear that what is now being proposed in relation to PLF is significantly different from what was presented and voted on in February. The papers to Synod also openly admit failing to implement the Cornes amendment. They show no sign of regret or rethinking about that failure and offer no explanation as to why that amendment is being disregarded. There is also no obvious "progress" in relation to what will replace Issues but it appears that decisions have been made by the House on how they intend for that to be implemented but that these decisions and intentions are being withheld from Synod. 
In fact, as noted, there are valid questions to be raised (from at least one widely held perspective on how the church should proceed and often across all perspectives) about the extent and form of implementation in relation to every single clause of the February motion:
Clause (a): Given the promises made in January and February which are now not being followed through but with little or no acknowledgment or explanation of that fact, and given the objections being raised by almost all LGBT+ and same-sex attracted Christians whatever their theological convictions, are the bishops serious about repenting of failures and not harming LGBTQI+ people?
Clause (b): Are the bishops themselves acting in accordance with the Pastoral Principles in how they have been implementing the February motion?
Clause (c): How does the refusal to wait for the work of FAOC and the refusal to supply Synod with important legal and theological work or to give Synod sufficient time for reflection on the theological rationale's new insights assist the church in continued learning as modelled in LLF?
Clause (d): Why are the bishops still not telling Synod anything about their planned replacement for Issues and why are they refusing to reveal decisions they have made in relation to this or to offer any legal or theological rationale for their intended course of action?
Clause (e): Why have the bishops changed what they are planning to commend, used B2 but only for the least contentious elements of PLF, and (at the last minute) reversed plans to introduce all of PLF together (by experimentation under B5A if necessary)?
Clause (f): Are the bishops still planning to monitor their use as nothing has been mentioned of this and it may have been replaced by the B2 process?
Clause (g): Why is the final version of PLF now being proposed indicative of a departure from the doctrine of the Church of England and why is Synod not being assured that what it now is being presented with is even legal?
It may, of course, be that the February motion is simply impossible to implement or at least to implement without significantly modifying the pronouncements and promises we have seen were made in the run-up to and during that meeting of the General Synod. But if that is the case then the House needs to come back to General Synod with an admission that this is what they have found to be the case and seek, with Synod, to find the best way forward given that impossibility.
A central argument for the proposals in February was that they were a means—perhaps the only, certainly it was thought (by the bishops and then the Synod) the best, means—of holding us all together in our current structures. The Bishop of London told the General Synod:
One way of describing this way forward is to see ourselves standing in different places—and finding a point that each of us, by stretching out our arm, can touch and reach the fingertips of the other. It will be uncomfortable for everyone, but it is about creating a space for the Holy Spirit to move among us and to continue to guide us and shape us into the likeness of Christ.
The fact that only 4 bishops voted against the February motion suggested that this may have been the situation at the episcopal level but this masked disagreements which were only just below the surface in voting on the amendments. This was most obvious when 22 bishops supported the Cornes amendment but 18 did not (14 against, 4 abstaining). It was also obvious that the bishops were much more convinced and cohesive than the clergy and especially the laity on General Synod. Now, however, we have had 10 members of the House (plus 2 non-member participants) publicly dissent from the decisions of the House, leaks of crucial votes being split almost down the middle (18-15 in favour of same-sex married clergy, 19-16 against an experimental period under B5A before using B2) and most recently 44 bishops publicly urging that the Guidance be "issued without delay that includes the removal of all restrictions on clergy entering same-sex civil marriages, and on bishops ordaining and licensing such clergy, as well as granting permissions to officiate".
It now seems increasingly likely, perhaps almost inevitable, that the strategy which the Archbishops, the Bishop of London, and the majority of the House has pursued will continue to unravel and all end in tears. That may happen at Synod if the motion is not passed but even if it does pass there remain so many major problems ahead, so little trust in the process and those leading it, and so much incoherence and inconsistency in the way it has been implemented and the legal and theological rationales being offered, that it will simply mean a continuation of the current agony. We may even witness the intensification of this suffering with tears in the structural fabric of the Church of England and deeper tears in the Anglican Communion. 
How we ended up here after so much time to prepare for what everyone knew would be a difficult process will need at some point to be reviewed and lessons learned. As I was recently asked of the failings in the bishops' discernment process, "Do you think it has been negligence, weakness, or their own deliberate fault?" But first we need to stop rushing down the track we are on that risks taking us over a precipice and recognise that just asking "the House to continue its work of implementation" is not the solution. We then need±as far as possible together across our divides—to seek before God, and from God, who graciously continues to build his church, a better, more honest, and more transparent, way. We need to discern a new and different way which involves acknowledging and addressing where we now are and facing up to our deep doctrinal differences so we can find a way forward to some sort of settlement. 
---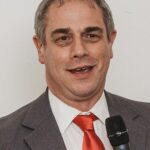 Revd Dr Andrew Goddard is Assistant Minister, St James the Less, Pimlico, Tutor in Christian Ethics, Westminster Theological Centre(WTC) and Tutor in Ethics at Ridley Hall, Cambridge.  He is a member of the Church of England Evangelical Council (CEEC) and was a member of the Co-Ordinating Group of LLF and the subgroup looking at Pastoral Guidance.