---
Andrew Goddard writes: This is the second of three articles exploring responses to Living in Love and Faith, particularly among evangelicals committed to the current teaching and discipline of the church. The first piece engaged with the recent detailed account and critique of LLF offered by Martin Davie arguing that his primary objection is that LLF fails because it was wrong to do what it set out to do. A final article will offer ten questions that might help constructive engagement with the LLF resources.
A common evangelical critique of LLF is that its approach is intended to lead the church to a position where a diversity of different viewpoints are recognised as legitimate and we simply "agree to differ" rather than maintaining current teaching. This article argues that while this could be the outcome of LLF and is what some involved hope it will achieve it is not fair to portray this as the rationale behind LLF or the only possible outcome from working with its resources. Instead LLF tries to identify where and why we differ and asks us to consider how significant these differences are and their consequent implications for our life together. Drawing extensively on the LLF book, the article highlights seven areas where important disagreements are identified and shown to be related to our differences over presenting issues regarding identity, sexuality, relationships and marriage. These seven areas have in the past often not been considered seriously in our conversations and debates and this can lead to us talking past each other or misrepresenting one another's views. It then summarises the book's proposal of 3 levels of disagreement which need to be considered in relation to these various disagreements. From this perspective, LLF's account can enable a more fruitful discussion of these matters but also shows us the theological and practical challenges we face if we are to maintain our current degrees of communion with one another. These challenges arise because of the range and depth of our theological differences and their practical implications in relation to the patterns of holy living that the church should commend.
The eight areas of disagreement are:
Gender identity in relation to creation and the fall
Diversity
Sin
Repentance, dignity and equality
Inclusion and exclusion
Culture and mission
Scripture
Levels of disagreement and conscience
---
In my earlier article I explored Martin Davie's recent critique of the LLF book and in particular how much of it arose from his belief that the LLF process should have delivered something quite different – a clear, unambiguous restatement of current church teaching and refutation of alternative views. Under the surface here, but very much above the surface elsewhere, is a concern among many who support current teaching that the failure to approach the question in the manner Martin recommends has a reason: LLF is designed in order to lead the church to abandon that current church teaching and its outworking in pastoral and liturgical practice and the disciplines expected of its leaders. In particular, the belief is often expressed that LLF paves the way for the church formally to permit and authorise doctrine and practice which it has, throughout its history, rejected. Martin claims that "The issues of what church political agenda may underly LLF, and what theological understanding of the nature of the Church of England this agenda reflects, fall outside the scope" of his book (Living in Love and Faith: A Biblical Response, 63, n4) but earlier highlights these concerns:
The danger of a rightly charitable methodology – presenting viewpoints in their best light and ensuring a tone of 'good disagreement' – is that it can lead to a naive optimism that awkward, angular disagreements of theology and practice can somehow be dissolved. There can also lie some wishful thinking that disagreements can be softened through giving space for patient listening to the 'other side' and through helping people to be less wedded to their own personal convictions. If the wishful thinking comes to pass, then the 'best outcome' from those who desire consensus is to drive the church towards a dissolution of its biblical convictions (Living in Love and Faith: A Biblical Response, 61).
Others are more blunt. In the starker words of a recent review of another of Martin's publications: "it seems clear that the whole process of LLF discussions and its material is aimed at coming to the pre-programmed conclusion 'let's graciously agree to disagree'".
It cannot be denied that some of those involved in LLF believe the Church of England must follow such a path and that there is some urgency for it to do so. However, I can honestly and wholeheartedly say, that I do not believe that this is in any sense the "pre-programmed conclusion" or the intended purpose or the inevitable outcome of the LLF materials and process. In fact, there is much within the book and wider LLF resources that highlights the reasons why, far from being the simple and obvious outcome to our disagreements, there are major problems with such a next step.
For me one of the features of my involvement in LLF was that it brought to light and articulated not only where we have much in common across our differences but also both the breadth and the depth of the disagreements that are connected with our disagreements in relation to identity, sexuality, relationships and marriage. Far from attempting to paper over the cracks by minimising our differences or presenting them as simply alternative readings of a small number of biblical texts, the LLF book (and the course based on it) draw attention to a range of disagreements and require us to consider their potential implications for our life together. In the words of the bishops right at the start of the book – "The roots of these disagreements relate to Scripture, doctrine, ethics and the nature of the Church, including the Church of England" (LLF Book, 1). This is quite a significant list!
Because the discussion of these differences is scattered throughout the LLF book and other materials, they are easily missed and even Martin Davie's book-length response largely ignores them. It is therefore worth drawing them together and highlighting a number of the key statements and discussions. These are significant because, as noted earlier, one of the aims of LLF is to help us identify our agreements and our differences and so consider them, and their implications, better. The LLF materials do not seek to decide between these differences or to propose an alternative to them. What they do is articulate a general agreement about where key differences are to be found. In addition, to varying degrees, this agreement on where we differ also helps to explain, perhaps even agree on, the reasons why we disagree on some key issues in relation to identity, sexuality, marriage and relationships.
1. Gender Identity and Transgender: Creation & Fall
One of the areas which appears early on in both the book and the course and where differences proved perhaps most difficult in producing the LFF materials was in relation to gender identity and transgender. This in part perhaps arises from the fact that Christians – like wider society – are still struggling to understand these realities and the various experiences of people who identify as trans. It was the one place where even what words we were to use became a major struggle within the LLF team. This is briefly captured in the course where both the booklet and the graphic in the video highlight that "Language in this area is controversial" (LLF Course, 24). The book explains this in more detail:
The second aspect of identity that we want to explore is gender. Before going any further, however, it is important to recognize that almost every part of the discussion below is controversial. There is no neutral terminology available. Every way of talking about this material is 'theory-laden': it assumes a particular way of understanding the subject matter. We have therefore had to make choices. We have chosen to use a set of terms and distinctions that are used in many scientific and academic discussions in this area, and that are important to many trans people (that is, people who identify as transgender – see below). They are regarded by many trans people as necessary to do justice to their experience, and as avoiding assumptions that are seen as discriminatory. There are, nevertheless, serious discussions about many of these terms and distinctions. Some in the church, and in wider society, defend them; others dispute the understandings of gender that they appear to assume. We will highlight some of the questions this raises along the way, and return to them later in the book. We don't want the choices we have made in this section to pre-empt those discussions (LLF Book, 92).
Although particularly difficult in relation to gender identity, as recent events in ACNA have illustrated (which I've discussed here) there are similar disagreements among traditionalists in relation to terminology concerning sexual orientation. The LLF materials do not address this other than noting "Some prefer not to use the language of 'orientation' or to describe it as a matter of identity, speaking instead about being 'same-sex attracted'" (LLF Course, 25; see also the book's "Note to the reader", xi).
One factor in these differences is different understandings about the phenomena being discussed. This is why the passage quoted above had to be included even in the more descriptive Section Two of the book before we get to Christian understandings. However, another more serious problem relates to theological interpretation and evaluation of the phenomena. Central here is the Christian understanding of both the goodness of God's creation and all humans within it and also the reality that we do not experience ourselves or creation as wholly good due to the Fall and human sin. This reality is why the gospel we have received is a gospel of redemption, salvation, recreation, transformation. In the words of session 2 of the course:
The creation story speaks of the God-given diversity of creation. Human beings, too, display this wonderful diversity. Each of us is unique. Our bodies, personalities and abilities differ. Yet each of us is created and loved by God. We echo that love when we love one another in all our diversity. We fail to echo that love when we deny that diversity or treat others as inferior.

Some of the differences between human beings are not matters to celebrate, however, but are fractures or distortions. The difficulty is that, in the Church, we disagree about how this applies to sexuality and gender. What some see as God-given diversity, others may see as forms of brokenness (Course, 20, italics added).
2. Diversity
That contrast between "God-given diversity" and "forms of brokenness" signals what a significant difference this is not just theologically (in terms of different understandings of Creation and Fall) but pastorally, existentially and practically. Diversity, and "the heart of sharp Christian disagreements in this area" is explored in some detail in Chapter 10 of the book which looks at being human (Book, 197-201). After noting areas of agreement in relation to the diversity in God's good creation and the fact that we are all broken and sinful, it is noted that "We live in a world broken by sin – and many Christians hold that some of the variety of the human body and experience in the areas of sexuality and gender is a result of this breaking" (198). This view has "deep roots in Christian thinking, and it plays a central role in the church's disagreements about gender and sexuality" but it is also "a claim that many will find profoundly upsetting and offensive" (199). This difference underlies some of the major challenges we face in creating braver, safer spaces to discuss together across our differences.
In relation to what it means to be human, although there are many important areas of agreement, as LFF explores, there are also "deep disagreements about whether certain aspects of human experience, in the areas of gender and sexuality, are to be viewed as reflecting the goodness and God-given diversity of humans as created in God's image, or as marks of the brokenness of that created image which God is working to restore" (217). Here is one of the deeper differences that makes simply "agreeing to differ" far from simple: how is it possible for a church to say it accepts both of these views as legitimate and the basis for its teaching and ministry?
This raises the question of our differences in relation to sin…
3. Sin
The book explores sin later in its discussion in Chapter 10 about being human and it helpfully does so within the context of our redemption from sin through dying and rising with Christ. It is quite clear about the seriousness of sin:
the very fact that God is love means that God stands implacably against all that rejects and betrays that love. The same God who is said in Scripture to be love is also said to be judge – and God is judge because God is love. God is not indifferent to our distortions, rebellions and betrayals. God's face is set against them; God's wrath burns against them. All of human life takes place against this horizon of God's judgement (Book, 212)
Later it warns that we can "fail to take sin seriously" and that "We can be squeamish about what the Bible says about God's wrath and judgement, failing to take seriously the way in which God stands against sin, and God's promise that, ultimately, it will be given no place, no footing, in the new creation" (215).
It also notes that Christians today – like Scripture and Christians in the past – understand the nature of sin in various ways. In another section of the book which was frequently amended in consecutive drafts because of its importance, complexity and diversity of views it sought to represent, this is illustrated (212-4) with no less than ten interrelated summaries of what is meant by sin. The challenge – and a contributory factor to some of the specific differences in relation to identity, sexuality, relationships and marriage – is that we have different ways of understanding and connecting these different conceptions of sin. So…
Some, for instance, see talk of the 'God-given ordering of creation' as another way of saying that God made human beings for love, and that we become who we were meant to be by the right ordering of our love. For others, it is a way of saying that we need to follow all the instructions of the one who made us and our world, and not just those that focus on love, if we are to flourish, live well, and become the creatures that God intends us to be (214).
After helpfully drawing attention to seven different ways in which we need to take care in how we speak about sin (214–5), the book notes that across our differences there is agreement that:
Christians are called to bring all that they are to the journey of discipleship. For each person, and each community, that will involve challenge and transformation, the conviction of sin and repentance. Following Jesus does not leave us as we are. This is as true in the areas of identity, sexuality, relationships and marriage as it is in any other area of our lives – but the question we still have to ask is how exactly this drama of sin and salvation plays out in these areas (216, italics added).
4. Repentance, Dignity and Equality
The agreement on the need for repentance leads into major disagreements over what shape that repentance should take. In particular, whether some calls to repent represent a rejection of the central Christian belief in the equal dignity of all people made in God's image. Here again the book explores the importance of dignity in some detail in a discussion which has been warmly welcomed by Marcus Green (part of the LLF team) and other LGBT Christians. It then notes that while the current teaching of the church affirms this alongside a traditional sexual ethic, there is disagreement about whether this position is theologically coherent or lacks integrity:
One of the areas in which there is disagreement in the Church of England, however, is in the relationship between the two sides of this claim: the call for all to repent and be transformed, and the equal valuing of all people as the objects of God's love. For instance, you may recall from Chapter 7 that the 1991 report Issues in Human Sexuality claimed both that 'Homosexual people are in every way as valuable to and as valued by God as heterosexual people' and that 'Homophile orientation and its expression in sexual activity do not constitute a parallel and alternative form of human sexuality as complete within the terms of the created order as the heterosexual'.

For some, there is an irreconcilable tension here: homosexual people are told that they are of equal dignity, and yet that there is something incomplete about them compared to heterosexual people, and that they are excluded from a whole realm of intimate relationships that are open to (and highly valued by) others. Many lesbians, gays, bisexuals and others have experienced this as a relegation to second-class status and as a denial that they can belong as fully as others to the body of Christ. Others agree with the report that both of these principles need to be upheld and that they cohere. Any person is as valuable to and as valued by God as any other, no matter what they desire or do, but some patterns of human desire – here sexual orientations – and some forms of human conduct – here patterns of sexual behaviour – are more in tune with God's purposes for human beings than others (196).
5. Inclusion and Exclusion
These differences in our understanding concerning what it means to be human then have important consequences for our understanding and practice concerning what it means to be church. This is the focus of the next chapter (Chapter 11) of the book. In particular, the consequences relate to one of the key terms used in relation to the sort of church we seek to be, captured in the Archbishops' commitment, at the start of the LLF process, to "a radical Christian inclusion" which is referred to at the start of the focussed discussion of this (223, also see their Foreword, especially vii).
The main discussion on this in the book is – perhaps surprisingly – entitled "Inclusion and Exclusion" (223–30) as it became clear to us as we worked together that there is, "an unavoidable negotiation of inclusion and exclusion in the life of the Church of England" (226). This arises because "To be welcomed into the Church is to be welcomed into a community devoted to the pursuit of a distinctive pattern of life together…it is clear from the New Testament that the Church's devotion to this distinctive way of life – to a life that embodies and communicates God's abundant and holy life – can lead to some forms of exclusion" (223).
The disagreements noted above are therefore not simply intellectual, theological debates. They have a significant, practical impact on our common life together and thus our patterns of communion. They do so because although we can all "agree that the Church ought to be a community where everyone is welcomed. No one should be made to feel excluded simply because of who they are…The Church should be a community of mercy….The Church should be a community of grace…" (228)
we disagree about the patterns of behaviour that are consistent with this community's calling. We disagree, therefore, about the kinds of change called for from the people who are welcomed into this community. We disagree about what it would look like for someone to work persistently against the life to which this community is called. (228).
The reason why simply saying "we agree to disagree" is difficult (and further evidence that LLF is not simply advocating this) is summed up in the acknowledgment that we are having to answer questions such as "what is compatible, and what is incompatible, with the life of Christ's body? How are we to discern what is holy – what embodies and communicates the loving kindness of God?" (229). In other words,
How is the Church of England to handle deep disagreements about these matters – disagreements about which forms of life are to be commended as holy and fitting for those in Christ, and which named as sins from which one needs to seek God's grace and power to turn away? (229).
This again highlights the theological and practical significance and depth of these disagreements and the difficulty of simply saying we can accept incompatible views as able to be officially approved by the church. This is because these differences, when brought together with those discussed above, lead to very different practices and experiences in relation to our life together:
If I have transitioned, and have experienced that as a deep liberation, and a church says, 'You are welcome here, but your involvement will be limited while you still live as a man', I am very unlikely to agree that the Church is actually willing to welcome me as the person I believe myself to be. Or suppose I am a lesbian in a long-term relationship, and a church says, 'You are welcome, but you won't be eligible for a role in leadership while you are still in that relationship – or at least whilst it is sexually active.' I am very likely to experience this as another form of rejection and exclusion, especially if I notice that no such questions about sexual activity are asked of my straight friends, and that nobody criticizes those friends when they say how central those relationships are to their identity and their well-being.

Yet for those of us who do believe sexual relationships between people of the same sex are sinful, or that transitioning gender is a rejection of God's good intention for us, the making of distinctions like this is unavoidable. It is a normal and necessary feature of the welcome that the Church extends to all. If the Church is understood as the community of those who follow the way of Christ, and if that way truly is incompatible with these behaviours, then it is necessary at some point to communicate that such ways of life are sinful and subject to God's judgement. That means communicating God's call to repentance as the means of being fully included in the life and ministry of the Church (228-9).
These very different patterns of inclusion and exclusion within church life are already being lived out within the Church of England as is made evident from the story films produced by LLF. Different forms of this are, for example, briefly mentioned in the two stories of same-sex couples within the course. In session 3, in the story of Julie and Alice we see two women who cannot marry in the church and one of whom was not able to train for ordination but is able to serve as a licensed lay minister. In session 4, in the story of Gerhard and Andrew we see a couple who had a service in Keele Chapel after their civil marriage but one of whom had to step down from leading a home group in their local parish because of their same-sex marriage. It is far from clear that seeking to combine different understandings of inclusion and exclusion in these practical ways has theological coherence, ecclesial integrity, widespread support, or pastoral justification. It is also far from clear how simply saying "we agree to disagree" overcomes or avoids such problems.
6. Culture & Mission
The implications of our disagreements about these areas arise not only in relation to the internal life of the church but also in relation to the church's mission in the world and response to developments in wider society. Although not as fully explored in LLF, their existence and potential significance – and the feedback from this into the life of the church – is explored when LLF considers how we might listen to hear God's call in wider culture (Chpt 16, especially 348ff). The problem is that sometimes Christians "hear God calling them to challenge something they believe to be wrong in the cultures around them" while sometimes "a challenge from outside the Church, or a Christian's involvement in practices or movements beyond the Church, can send Christians to look again at their Scriptures, to look again at Christ, and to see with new eyes a distortion within the life of the church" (349). The difficulties arise when – as appears to be the case in relation to affirmation of same-sex relationships and same-sex marriage and gender transition – these opposing interpretations arise among Christians in relation to the same area of life. It is here worth quoting the discussion in the LLF book at some length as it sets out how great a challenge this can be to the unity of the church and how hard it is simply to "agree to disagree":
Disagreements of this form can present even greater challenges for maintaining communion. They often lead to appeals to reorder our common life together in Christ. Those pressing for this change will understand the call to be generated by a discernment of the Spirit, blowing wherever the Spirit wills, drawing us in surprising ways deeper into the teaching of Jesus. For those Christians who disagree, it can appear that what is being proposed amounts to being blown this way and that by the winds of the prevailing culture.

These tensions can at times be heightened when the critiques are understood (or simply strongly felt) by some Christians to relate to matters which are central to the gospel and Christian identity. It might be that some well-ingrained habit of Christian speech or practice that Christians have thought part of the whole package of being Christian is now being identified by some as something not actually required by the gospel, or even as something opposed to the gospel. It might be that hallowed aspects of the church's fellowship, liturgies, or ways of reading the Bible have been found to be at fault and to be obscuring rather than communicating the good news of God's love in Christ.

The most serious difficulties arise when some people hear God calling them to make changes within their church in order to be faithful to the gospel, but those changes cannot be recognized by other Christians as consonant with what God has said in Christ and Scripture. Those other Christians might even view the proposed changes as implying a different gospel. This perspective may arise from Christians living in the same culture and wrestling with the same questions. It is even more likely to be the reaction of those living in very different cultures who may interpret what is happening as amounting to a capitulation of the church to the surrounding world (349–50).
7. Scripture
The references to looking again at Scripture, ways of reading the Bible, and the need for consonance with what God has said in Scripture point to another form of disagreement which seems to be particularly significant in understanding and seeking to address our differences in relation to identity, sexuality, relationships and marriage: the nature and authority of Scripture.
This area is explored in some detail (which cannot be done justice here) in Chpt 13 of the book. This is the first and longest chapter in Section Four which asks "How do we hear God?". The church's traditional understanding of Scripture's teaching is summed up in the fourth session of the course with the statements that "The Bible speaks only about marriage between men and women, and takes for granted the connection between sex and procreation. It calls for unmarried people to remain celibate" (Course, 48). In relation to sin, the course also notes in session 3 that "For Paul, sexual immorality is a serious matter: 'whoever sins sexually, sins against their own body' (1 Corinthians 6.18)" (35). This needs to be related to an important area in which, over-arching our differences, LLF was able to propose a deep agreement about Scripture – that "God uses the Bible to draw us into holiness" (Book, 276). This – which is placed alongside the equally important and significant agreement that "God uses the Bible to witness to the saving work that reaches its fulfilment in Jesus" (276) – is vitally important because, "God's great purpose is that we 'may share [in] his holiness' (Hebrews 12.10), 'the holiness without which no one will see the Lord' (Hebrews 12.14)" (276). To disagree about holiness and what the Bible teaches on holiness is therefore serious if drawing us into holiness is one of the two great aims of Scripture on which we are agreed. Indeed, it could be argued, on the basis of LLF's account, that disagreements about this are therefore similar in significance (at least in principle) to disagreements over what Scripture says about God's saving work.
To understand why, despite our agreements about God's purposes in giving us Scripture, we nevertheless do disagree about issues concerning identity, sexuality, relationships and marriage, we need to acknowledge our differences about how we see God speaking to us in and through Scripture. This is another major criticism of Martin Davie who claims that "The LLF book lacks clarity about the nature and authority of the Bible". This is because he thinks that in setting out a spectrum of seven different views (which it does on pp. 295-7 as part of a wider discussion, from what would be crudely labelled more "conservative" to more "liberal") it allegedly "does not reach any overall conclusion, leaving the reader with the impression that any of the approaches mentioned might be acceptable". The book does though offer a guide to "evaluating the voices" (297-302), refers to "deep disagreements" (302-3), and explores how the spectrum of views relates to "The Church of England's position" (306-8).
In this discussion it rules that the two extremes are "beyond the mainstream of the church's conversation about the Bible's authority and purpose" (298). It does this on the basis of their seeming denial of either the human (view 1) or divine (view 7) contribution to Scripture. It also notes that, for all that the others share in common, "the disagreements between them are serious. Each may think that one or more of the others is in serious error: that they have mistaken what the Bible is, misunderstood what it says about itself, and failed to recognize in it God's true purpose" (299). In particular it sees a significant step being taken between view 4 and view 5 not least because from view 5 onwards it is argued that "the Bible can teach us not to follow something that looks like a clear biblical teaching" (307). Martin Davie sees the more significant step being taken with view 4 when he claims that "in the end only the first three approaches it outlines are compatible with historic position of the Christian Church, rooted in the teaching of Jesus' himself".
Although LLF does not (for the reasons noted in my earlier response to Martin's critique) make a similar judgment as to whether and if so where such an important line can be drawn it does make clear that the discussion is not just about personal views all of which we can see as acceptable. We also "need to ask whether there are limits to the approaches to the Bible that should be allowed to shape the teaching and practice of the Church of England" (306) in the light of its canons and the formularies which they point to as key, under Scripture, for determining church doctrine. It asks (recognising the view Martin articulates), "Does the official teaching of the church rule out the approaches advocated by these speakers –speaker 6, possibly speaker 5, and maybe even speaker 4…?" (307). Here, rather than criticising LLF for not being as clear and determinative as some might like, it would be better to welcome its realism and honesty. It creates the opportunity to engage with these key deeper questions about the nature of Scripture and its authority in relation to the teaching of the Church of England. It raises the question as to whether or not the Articles and Canon A5 are being rejected by many (though not all) of those pressing for change in relation to sexuality. As LLF notes, these are not new questions and the differences captured across the spectrum of 7 views have proven impossible to resolve. One the challenges we face is that these irresolvable differences are a major factor in creating irresolvable differences on the presenting issues which are the focus of LLF.
The importance of these differences for questions concerning how we determine our response to same-sex relationships in the light of Scripture is succinctly captured in the questions raised against the traditional teaching in Session 4 of the course:
For some decades, however, increasing numbers of Christians, including Anglicans, have offered alternative readings of Scripture. Do these texts only condemn abusive or predatory relationships, not faithful, committed same-sex relationships? Whatever their original meaning, can we still apply them today? Do they not arise arise from pre-scientific and outdated understandings of human sexuality and very different cultures (with, for example, no biblical words directly equivalent to 'homosexual' or 'same-sex')? Does the fundamental biblical message of love not override these prohibitions and call for affirmation of loving, committed same-sex relationships? (Course, 49).
The first of these raises questions about what the text refers to when read in context. A rejection of traditional teaching on these grounds would, in principle, be consistent with more conservative views higher up the spectrum set out in the book. The other questions, however, are open to rejecting the original meaning of the texts by an appeal either to superior understanding on our part or to the fundamental message of Scripture which overrides the texts. These approaches depend on accepting views of Scripture found among speakers 5 to 7, views which, LLF recognises, some Anglicans not only reject but see as ruled out by the Church of England's official teaching.
LLF acknowledges that it has sought to describe but not resolve the "multiple forms of disagreement" that are found in relation to different approaches to Scripture (308). It is also clear that "recognizing how intractable these disagreements are does not mean that they are not serious, or that we can simply give up on the task of evaluation" (302-3). But just how serious are these disagreements about Scripture and the other disagreements we've outlined? And how do we think about this question and its implications? This leads to the final area where LLF makes an important contribution…
8. Levels of Disagreement & Conscience
In session 5 of the course, and in Scene Four of the conversations of Part 5 of the book (405-12) questions are explored concerning our life together given our disagreements. The course offers a summary of the more detailed discussion found in the book (Chpt 11, 230-4) which is itself a summary of the much more extensive analysis found in the earlier work of the Faith and Order Commission published in Communion and Disagreement and discussed in supporting papers. Here three different categories are proposed which the course sums up as follows:
It can help to think of three broad types of disagreement. In the first kind, some Christians warn others they're contradicting the good news of Jesus or the Bible's teaching. In the second, the differences are seen as less serious, but still sharp enough to make living and working together as one church difficult, perhaps impossible. In the third, Christians still view each other as wrong, but accept this as a diversity that can be held within a church's shared life (Course, 58).
LLF, in setting out the various areas we've discussed where we find ourselves disagreeing, is asking  the church to do a number things in response: to set these disagreements in the context of our many agreements, to seek to understand and learn from each other across our disagreements, to discuss our disagreements better that we have done in terms of tone and substance, and to see if we can "move through the disagreement to fuller agreement in the truth of the gospel" (231). As we move through the process of discernment and towards "making whatever decisions are needful for our common life regarding matters of identity, sexuality, relationships and marriage" (The Bishops' Appeal, 420) we will also need to give particular attention to how serious these various disagreements are. A further challenge here is that sometimes "people disagree not only about the issue at hand, but also about the category of disagreement that they are having" (231):
I might believe that our disagreement jeopardizes my ability to recognize you as sharing the same faith – the faith handed down from the apostles onward. You might believe that it does not extend that far but that it does make it difficult for us to continue to be members of the same church. A third person might take it for granted that we should be able to respect one another's opinions on the matter and carry on within the same church. In such a situation, it will be hard to find the right 'register' for our conversation. All that is likely to be made much worse if the difference in perception is not acknowledged or reflected upon (231-2).
This statement is followed by the sobering warning:
This kind of disagreement – where we can't even agree on how deeply our disagreement cuts into our ability to be church together – is likely when we are facing the kind of disagreements described in this and the previous chapter. We have noted disagreements about how the boundaries of the Church's life are drawn, or about the nature of inclusion in the Church. Those are, in effect, disagreements about how we decide which matters are crucial to the life of faith, or to the life of the Church, and which ones are in some way secondary. They are often, in other words, about where to draw the lines between the categories of disagreement listed above (232).
Sometimes an attempt is made to short-circuit these difficult questions by an appeal to conscience but, as LLF notes in its discussion of conscience, this is to ask of conscience something it cannot deliver:
It is important to recognize that an appeal to conscience cannot be used to treat every issue as one on which Christians should simply 'agree to differ'….We may also want to conclude that some issues are too central to the gospel to be matters on which we can agree to differ (359)
Conclusion
LLF arose because of decades of increasingly deep and bitter differences over issues of identity, sexuality, relationships and marriage. One of the challenges we face is that we also differ over the significance of these specific differences. This is succinctly captured in the conclusion to chapter 11 about being church which seeks to map our disagreements onto the 3 categories of difference we have just explored.
Are our differences over identity, sexuality, relationships, and marriage in the most serious category? Well, for some who hold the traditional teaching this is "an integral part of Christian discipleship" and so those who "encourage other people in the name of the church to disregard it are advocating a path that leads away from following Christ. They are leading people away from communion with Christ and making them subject to Christ's judgement. While they persist in that teaching and behaviour, they have separated themselves from the body of Christ" (232). Similarly, some who oppose current teaching view it as an unjust rejection of the full inclusion of LGBTI+ people and see this as "incompatible with the way of Jesus Christ" such that perpetuating this exclusion "in the authoritative actions of a church" means people have "betrayed the bonds of love and put themselves out of Christ's company" (232).
Even if the differences are not viewed as this serious some – again across the spectrum of views – will argue that "a church such as the Church of England needs to be consistent, and needs to be able to communicate its teaching on these matters clearly and coherently" (233). Those who hold this view are likely to believe that "if people continue to disagree about these matters, we won't for long be able to remain in a single ecclesial communion together, at least not without some significant differentiation within it" (233).
Yet others, however, "struggle to understand why this disagreement should be in any category other than the third", especially given the fact that "learned and devout Christians", including bishops and archbishops, hold different views. They will tend to favour the "agree to disagree" approach and hold that "provision should be made for a variety of opinion and of practice" (233).
Another challenge arising from the work of LLF – one less directly and explicitly raised and addressed – is that, as we have seen, our differences over identity, sexuality, relationships and marriage are interwoven with, in some cases perhaps dependent on (or even driven by) our differences over many other important questions. As is noted in the final session of the course – "We disagree about which patterns of life, which ways of being the Church, are good, and which are in some sense fractured or distorted" (Course, 54). In fact…
Our differences over identity, sexuality, relationships and marriage…are differences about what it means to live a holy life. They are differences about the nature of our welcome and how that relates to the distinctiveness of the life that we are called to live as people of God. For some, they are about the interpretation of the Bible and of how we understand the Bible's authority. For some, they are about questions of justice and fairness (Course, 58).
We therefore need to consider how these differences – we have explored seven of them – and what LLF has to say about them also map onto the 3 categories of difference. There are various inter-connections between these seven areas and in particular many of them have a bearing on a matter the importance of which LLF stresses in various places: holiness. As we have seen, LLF argues that we can agree that one of the two purposes for which God gave us Scripture and uses it is to "draw us into holiness" (276). Holiness is therefore, not surprisingly, also viewed as central to the identity of the church – "This community is called to live a life that echoes and communicates God's holiness" (221, referring to 1 Peter). This is why, if the Church of England continues to teach that "marriage between a man and a woman, held together by promises before God and the wider community, is the only proper context for a sexual relationship" there are important practical consequences of this. These include that, while "those living in sexual relationships other than marriage are to be welcomed into the life of the church and should not be shamed or condemned" nevertheless "growing in Christ and walking the path of holiness will involve recognizing the need to live differently in this area, as in other areas, of their life" (256).
LLF thus concludes that "questions about identity, sexuality, relationships and marriage are questions about holy living: what behaviour, what forms of relationship, what patterns of community life echo to the character of God? What ways of living can embody and communicate God's life? What ways of living shine with God's love?" (222).
Once the specific disagreement over the presenting questions are set in this context and connected to the various questions we have explored, drawing on LLF, it becomes much more difficult to argue that our differences are best viewed as in the third of the three categories. As such, while LLF does not rule out an "agree to differ" solution as the best way forward for the Church of England, neither does it push us towards that next step. Indeed, its careful delineation and analysis of our various differences, as summarised here, appears to show both how theologically and practically difficult it will be to maintain our current degree of communion with one another.
---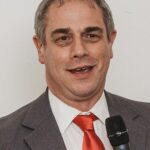 Revd Dr Andrew Goddard is Assistant Minister, St James the Less, Pimlico, Tutor in Christian Ethics, Westminster Theological Centre (WTC) and Tutor in Ethics at Ridley Hall, Cambridge.  He is a member of the Church of England Evangelical Council (CEEC) and was a member of the Co-Ordinating Group of LLF.
.