---
Andrew Goddard writes: This is the third of three articles exploring responses to Living in Love and Faith, particularly among evangelicals committed to the current teaching and discipline of the church. The first piece engaged with the recent detailed account and critique of LLF offered by Martin Davie arguing that his primary objection is that LLF fails because it was wrong to do what it set out to do. The second article examined and rejected the claim that LLF is designed in order to move the church to an "agree to differ" position. In contrast it highlighted how the resources help us to recognise where and why we disagree and in so doing also showed the potential significance of our differences and their possible implications for our common life. This final article offers ten questions that might help constructive engagement with the LLF resources.
---
Martin Davie's critique of LLF risks creating a situation in which evangelicals either refuse to use its resources or do so very reluctantly and critically, not understanding their rationale and purpose. Despite his overwhelming negative assessment, Martin rejects the first of these options – "those in the Church of England who continue to accept orthodox Christian teaching and practice need to engage with the LLF material". However, he gives limited details as to how this should be done, concluding by saying that such engagement requires "acknowledging its strengths, explaining its weaknesses, and giving the clear Christian teaching about sexual identity and behaviour that LLF fails to provide so that the Church is properly informed by the time there are votes in General Synod". His book gives a little more detail, calling on those who hold the traditional view to explain the beautiful story (referring to CEEC's film), be people of truth and love, be realistic about the future, and be people of prayer (Living in Love and Faith: A Biblical Response, 173-82). The danger is – particularly given the relative weighting of strengths and weaknesses in his account – that such engagement will appear defensive or belligerent.
In what follows I want to sketch some ways in which I think we can engage much more constructively with LLF materials and with one another across our differences when we use those materials. These take the form of ten questions we can ask of ourselves and of the wider church. Although coming from a traditionalist perspective, and at times making that explicit in my commentary and more specific examples, I hope that these questions (adapted where necessary) might be of wider use and enable people of other perspectives also to engage better with LLF and to express their own current understandings and concerns within the process this year.
1. What can we learn from these resources and what new insights might be possible if we engage with them together as a church without denying our own clear commitments?
LLF offers the church teaching and learning resources. As such it remains in one sense a teaching document but it is such in the form of a learning journey. Its various materials draw on multiple disciplines to enable us to reflect together. Its focus is not primarily on specific contentious questions but more on deeper concerns such as what it means to be human and to be church. It seeks to give voice to a range of different perspectives and thus enable everyone to hear their own views – and then perhaps elaborate on those themselves – and the views of others which they may not always have listened to carefully or fully understood. Wherever we are on the spectra of views on the range of issues discussed, unless we are convinced we already have possession of the truth, the whole truth, and nothing but the truth, the resources give us opportunities to learn and new insights are often gained by listening carefully to the views of those with whom we disagree.
2. Is LLF right in what it identifies as areas of agreement?
One of the aims of LLF is to seek to identify and express areas of agreement among us and the period of discernment using the resources will help clarify whether or not it is right in what it identifies. To take a few key examples:
In relation to identity it claims (LLF Book, 216-7):
As we seek to understand how identity, sexuality, relationships and marriage fit into the story of love and faith, there are various key claims on which we hope Christians across the Church of England can agree:

Every human person, regardless of their gender, sexuality, or relationship status, is created in the image of God. Each and every human being comes from God, and is the object of God's care and love.
God has created human beings to be wonderfully diverse. Their diversity is part of God's gift of life to the world and is to be celebrated and affirmed.
Our deepest identity is our identity in Christ, and every aspect of our existence is caught up in that story, including everything that goes into our gender and sexuality, and all our relationships.
For each of us, the discovery of our identity in Christ will involve challenge and transformation, the conviction of sin and repentance, including in relation to our attitudes and behaviour in the areas of gender, sexuality and relationships.
In relation to Scripture it claims (298) that we agree that "the Bible is God's instrument, telling us of God's love and calling us into holiness" and that across our different understandings of its nature and authority we share:
a commitment to growth in holiness and love;
a commitment to the diligent reading of the Bible as God's instrument for training in holiness and love, and instructing us for salvation;
a determination to attend to the way the words of the Bible run;
a desire to have their consciences formed by the dynamics of those words;
a conviction that Christ stands at the centre of the Bible; and
a belief that the Bible's deep purpose is to unite us with Christ and to draw us into Christlike love for God and neighbour.
In relation to issues relating to sexuality, relationships and marriage it claims (LLF Guide, 49) that although we have disagreements which "are profound and can seem intractable",
We agree that God gives us the Bible to tell us the good news of God's saving love and to call everyone into holy ways of living. We agree about the importance of intimate relationships including friendship, the goodness of marriage, the gift and calling of celibacy, and the costly universal call to discipline and self-denial in our sexual lives. We agree that these have a part to play in the abundant life to which God calls us. We agree that, as God draws us into that life, our desires are purified and reordered – as we learn to love ourselves, our neighbours, and God as we should.
3. What can we conclude from these areas of agreement?
Where there are areas of agreement it is important not only to affirm these but to draw out some of their practical implications for our life together and for how we portray the views of others. So, to give a couple of examples, if we agree on what is said above about identity then it follows that upholding the church's traditional teaching is not, as some claim, to deny the dignity of LGBT people or to imply that they are not equally made in God's image. This is what underlies the helpful statement in the recent Braver, Safer document that anyone who "in a tone of genuine and respectful sharing or enquiry" during discussions "expresses their view that 'my reading of the Bible is that same-sex activity and/or gender transition are wrong'" or "states that their understanding of Scripture is that marriage is intended to be between a man and a woman, including stating that this is the current position of the Church of England" is not being homophobic. On the other hand, those who hold traditional views should, if we agree on what LLF says we can agree, not portray those who do not hold those views as therefore being unconcerned with holiness or as rejecting the need for transformation, discipline and repentance in Christian discipleship.
4. How can we take to heart and apply the Pastoral Principles within our understanding and practice in our churches and in how we engage with others in the LLF process?
Although developed by the Pastoral Advisory Group rather than the LLF team, it became increasingly clear that the Pastoral Principles have a vital role to play in helping us discern together using the LLF resources. Some evangelicals have felt that these principles are seriously flawed (Martin Davie again offered a critique) and/or that they are particularly aimed at evangelicals. In fact, they represent a challenge to all of us, whatever our perspectives or labels. Those wishing to understand them and their importance better may find helpful the conversation about them between two PAG members—Ed Shaw as a same-sex attracted celibate evangelical and Bishop Nick Chamberlain, the only openly gay bishop. I have sought to explore some similar ground in reflections on a spirituality of disagreement.
5. What can we learn from—and how should we respond to, perhaps change as a result of—critiques of traditional views which are aired within LLF?
In a number of places the LLF book sets out why some people are unable to accept views held by others. It does this not to reject the views examined but in order to show why there are differences and the problems some Christians have with the beliefs or actions of other Christians. When these refer to our own views it is important to consider whether the critique is fair. If it is unfair, in whole or in part, what has it misunderstood or misrepresented? If it is fair, how can we change in terms of what we believe, how we express it, or how we live it out? So, in relation to inclusion, how would those who hold traditional teaching respond to the following observation?:
If I have transitioned, and have experienced that as a deep liberation, and a church says, 'You are welcome here, but your involvement will be limited while you still live as a man', I am very unlikely to agree that the Church is actually willing to welcome me as the person I believe myself to be. Or suppose I am a lesbian in a long-term relationship, and a church says, 'You are welcome, but you won't be eligible for a role in leadership while you are still in that relationship—or at least whilst it is sexually active.' I am very likely to experience this as another form of rejection and exclusion, especially if I notice that no such questions about sexual activity are asked of my straight friends, and that nobody criticizes those friends when they say how central those relationships are to their identity and their well-being (228-9).
6. How can we draw attention to the ways that LLF sets out our concerns that may help others who disagree with us understand us better and think afresh about their own views and how they relate to us?
In contrast to the preceding question, here we are looking at when LLF articulates rather than critiques our views. Again, this may be helpful because it is not doing so to win an argument against opponents and sometimes does so in a different manner (in tone or wording) from the well-worn regular ways of expressing the view whether in more confrontational debates or in exhortations to those who already hold the view. Here it is worth asking whether, through the work of LLF, we might find better ways of explaining our views and commending them to those whose inclination is simply to reject them. One example here might be the passage that responds to the critique above relating to inclusion:
For those of us who do believe sexual relationships between people of the same sex are sinful, or that transitioning gender is a rejection of God's good intention for us, the making of distinctions like this is unavoidable. It is a normal and necessary feature of the welcome that the Church extends to all. If the Church is understood as the community of those who follow the way of Christ, and if that way truly is incompatible with these behaviours, then it is necessary at some point to communicate that such ways of life are sinful and subject to God's judgement. That means communicating God's call to repentance as the means of being fully included in the life and ministry of the Church (229).
7. How can we work with the 3 levels of disagreement distinguished in LLF?

LLF summarises the earlier FAOC report ("Communion and Disagreement") suggesting 3 levels of disagreement (230–4). Evangelicals have in the past tended to use a simple binary categorisation of "first order" vs "second order". Increasingly, however, many have recognised that this is too crude. It is important to consider whether this tri-partite distinction will serve us better and, if so, what is the best way to describe the three levels. If it, or a variant of it, can be worked with and provide a shared model across our different viewpoints then careful attention needs to be given as to in which level supporters of current teaching should place different possible developments.
8. What follows from what LLF says about disagreements relating to identity, sexuality and marriage in relation to the different levels of disagreement? What implication does this have for the idea we can just "agree to disagree" and support some form of "mutual flourishing" similar to that which we are attempting in relation to women's ordination?
The claim that LLF—by giving voice to different views and in a descriptive more than evaluative tone and not clearly ruling certain views out of court—gives support to the "agree to disagree" viewpoint is a misreading. Much better is to engage with the multiple areas of disagreement which LLF seeks to identify and map and to then consider what implications follow for our common life. Here Scene 4 of Part 5 of the book (405–12) and its "Conversation About the Church" has much helpful material and the views of Derek and of Harry helpfully and succinctly voice many evangelical concerns.
9. How do we engage with what LLF says about views on Scripture?
One of the most important discussions in LLF relates to different understandings of the nature and authority of Scripture. Here it is worth considering how accurate and helpful it is to say that, across the spectrum of views that LLF offers,
All of these speakers believe themselves to be taking the Bible seriously – in fact, each may think that they are taking it more seriously than the others. All of them are determined to be obedient to God's purposes in giving us the Bible, as they understand those purposes. They can't simply be divided up into those who are trying to be obedient to God's voice and those who are not (299)
The seven views set out in the spectrum also merit careful scrutiny and reflection: Do the different speakers represent significant shifts in position? Where do we see the most important movement taking place (most evangelicals seem to see to it between 3 and 4 or 4 and 5)? What follows from this? How might the 3-fold categorisation of levels of disagreement relate to different places on the spectrum? Most fundamentally, perhaps, is it the differences mapped out here which are more significant for the unity of the church and are our differences on identity, sexuality, relationships and marriage as closely correlated to our differences on Scripture as many believe?
10. Does LLF provide sufficient support for those seeking to change the church's historic teaching and practice and point to a clear consensus on what alternative teaching should replace it?
LLF does not itself seek to adjudicate between the various views that it describes other than to clarify which are part of current church teaching and which represent alternatives to it. It is for those who use the materials to make their own judgments and ultimately for the bishops to discern and decide whether, and if so how, the Church of England should change its doctrine, discipline or pastoral practice. LLF also does not explore to what extent there is a presumption in favour of the current teaching in relation to sexual unions other than male-female marriage due to its uniform acceptance by Christians until the last half-century and its continued acceptance by most of the wider church (most recently demonstrated by the Vatican's rejection of any blessing of same-sex sexual unions). At one point in the process it was suggested that an analogy here might be the 'umpire's call' in the DRS system in cricket: the assumption is to stick with the original umpire's decision while asking if there is a good reason to overturn it. If this is the stance we are to take—that the burden of proof lies with those who seeking to overturn historic teaching and practice—then I think Lee Gatiss is right when he writes:
Overall, I want to say this: Ultimately, there is absolutely nothing in LLF which warrants a change in the Church's doctrine or practice. It simply fails to present a sufficient case to justify revision.
---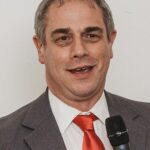 Revd Dr Andrew Goddard is Assistant Minister, St James the Less, Pimlico, Tutor in Christian Ethics, Westminster Theological Centre (WTC) and Tutor in Ethics at Ridley Hall, Cambridge.  He is a member of the Church of England Evangelical Council (CEEC) and was a member of the Co-Ordinating Group of LLF.