---
Andrew Goddard writes: Following my recent article on where we should be going on LLF I had a few brief exchanges with David Runcorn on my Facebook page. This made clear that he and I were viewing the current situation in quite different ways but, as he commented, "that needs a long conversation". I was therefore pleased to see his recent post on the new Inclusive Evangelicals site which gives a much clearer sense of his understanding. Sadly, it confirms we find ourselves disagreeing not only on how to interpret Scripture but also on how to interpret the recent past and the LLF process. 
Although I agree with David's account of LLF in some respects, in key areas I believe it is flawed. I think it offers a misrepresentation of what LLF was doing, what we can say about the responses to it, the discernment process, and what all this means for where we are now and how we might best proceed. In what follows I explore three areas he highlights: the findings of LLF; the speed of the discernment process; and the place of General Synod.
---
I want to begin with the common ground. LLF was indeed "a challenge to familiar approaches [to] learning in ways we have perhaps yet to recognise", "a radically new discernment process for seeking the mind of the church" and "a challenge to traditional expressions of leadership". Some of our current challenges are undoubtedly due to some people not understanding this reality. Others to people understanding but rejecting these features of the LLF project. 
The current difficulties are, however, also, I believe, due in part to the fact that, since September, many features of that earlier process are much less evident. In my experience on the Co-ordinating Group from summer 2017 to when the resources were released in November 2020, LLF had commitments which it largely kept to such qualities as:
transparency;
truth-telling;
theological rigour;
administrative excellence;
widespread ownership of a good, participative, accountable process;
building personal relationships and trust between participants;
taking time to address tensions and conflicts over both procedural and substantive issues;
"journeying collaboratively" across fundamental differences.

 
Looking back, LLF was doing its best to adhere to what became the Pastoral Principles that the Pastoral Advisory Group developed and call us all to:
Pay Attention to Power;
Speak Into Silence;
Admit Hypocrisy;
Acknowledge Prejudice;
Cast out Fear; and
Address Ignorance.
Regrettably, many of the qualities of LLF and the Pastoral Principles have become less characteristic of the process in the experience of many of those involved in it and in what is perceived by many only able to observe it from a distance. Those experiences and perceptions, in the context of wider mistrust, inevitably make the current process of discernment and decision-making much more difficult to navigate.
---
What did we learn from LLF?
My major disagreement with David is in what he presents as "recapping – the outcomes of LLF". He talks of these being professionally summarised and the results being published in September 2022 with four things being "very clear". However, the four things he lists are not, as the innocent reader of his article might conclude, part of the professional summary or the published results. They are – almost word for word – taken from the summary analysis which he notes. This is not the official report but an account by Nic Tall, a General Synod member and "part of The Campaign for Equal Marriage's organizing group". I want to focus on the first and most significant: 
The majority want the acceptance of same-sex marriage or blessing of same-sex partnerships. 
David stresses this is the fruit of "one of the largest consultation exercises the church has ever held with its members" and emphasizes the size of the sample (around 6400 responses compared to the 1000-2500 in samples used to discover the mind of a population of millions).
This summary sentence is expanded in Tall's analysis where he claims that…
there is a strong view from the majority who hope LLF will lead the church to accepting same-sex marriage or blessing same-sex relationships, with only a small number voicing opposition.
He concludes 
The Church of England has done what it has been asked to do and it has spoken clearly. Now it is time for our leaders to lead. 
This is evidently also David's view and the basis and the basis of his article. Were it be true his case would have significant weight. But is it?
Nic Tall offers no explicit supporting evidence but it sems to be this statement on p. 76 of "Listening with Love and Faith: Gathered responses from churchwide engagement", the official LLF feedback report 
A persistent theme in the survey answers was same-sex marriage. Most of the comments on this theme expressed hope that the LLF Course might contribute to the "acceptance of same sex marriage" or "blessing of same sex partnerships". This came up in focus group discussions as well. A smaller number presented the opposing view, speaking against such a change in doctrine.
The more detailed statistical analysis repeats this (p. 54) but also offers no figures.
It is clear that the "smaller number" reported by LLF has been reduced by Tall to "only a small number" and the majority has become "a strong view". The problems are, however, even more serious. 
The only place the detailed analysis gives figures on these matters is in relation to church responses submitted independently from the formal questionnaire (p. 111). They tell a quite different picture from the "only a small number" compared to a clear majority:
Across the 65 churches who had engaged with the course, those who explicitly stated they were in favour of change to the Church's current teaching and those who were not in favour of change were almost equal in number. There were three more submissions in favour of change although these included requests for any change to the current teaching. For example, alongside requests for same-sex marriage in churches, some asked for liturgical provision to bless same-sex relationships or discretion for churches and clergy to make their own decisions at local level. Some wished for immediate change but others were in favour of a longer, more careful process.
There are also further problems with both the two main planks of David's case: 
(a) making claims about what the LLF questionnaire responses show about the views on blessings and same-sex marriage of the over six thousand respondents to the survey and 
(b) making claims that the responses then show what David calls "the mind of the church expressed through the outcomes of LLF".
(a) What did the LLF feedback show?
In addition to the lack of any specific figures from the 6,400 claimed to have given their opinion there is the deeper problem which likely explains the lack of these figures. The detailed report includes the LLF questionnaire as Appendix 1 (pp. 143-152). None of its questions asks about people's support for same-sex blessings or same-sex marriage. This is despite the fact that, as with other questions, a slider could have been used to get a reasonably accurate, non-binary response. 
The responses that led to the report's conclusion that "most of the comments" pointed in an affirming/inclusive direction is signalled in the use of "comments". These were write-in responses initiated by participants, perhaps under Q18 ("How do you hope the church-wide engagement with this course will make a difference in the national Church?") or Q22 ("If there is anything else you would like to tell us about your experience of engaging with the Living in Love and Faith resources, please add it here"). There were almost certainly well short of 6400 responses on this subject. 
In short, LLF although "one of the largest consultation exercises", did not consult on the question it is now being claimed it offers a definitive answer to on the mind of the church. 
The data and report on feedback presented by LLF was critiqued from a conservative perspective by Church Society. In a response to this, Brendan Research was quite clear that:
The open questions within the questionnaire allowed respondents to freely volunteer their thoughts and feelings about the course. Themes emerged across the answers to these questions and the selected quotes illustrate these pervasive themes rather [than] looking at each question in isolation. The quotes selected are not accompanied by figures suggesting the proportion of views they represent. This would have been an ill-advised handling of the nuanced language and meanings present in the data. Moreover, as already stated, the purpose of the survey was not to quantify opinions on the subject matter. Rather, the qualitative survey material served to capture the diverse range views and reflections offered by respondents (p.2, emphasis added).
Given this, it is not clear why the "most of the comments….a smaller number…." summary was given on p. 76 of the report in relation to blessings and same-sex marriages. However, this clear statement by the researchers warns against the use now being made of it by David Runcorn.
(b) What did the LLF feedback tell us about the mind of the Church of England?
One of the reasons the LLF questionnaire did not ask a specific question about blessings or same-sex marriage is likely related to the problem with claiming that the findings reveal the mind of the church. 
David is right to stress the significance of the size of the response. But size is not everything! Representativeness is also crucial. That is why a small carefully selected representative group of 1000 may better inform us of the views of millions in the population than a large group of 6000 may inform us of the views of the much smaller population of Church of England worshippers. There was no attempt to ensure that questionnaire responses were in any sense representative of the wider church. We know, for example, the responses were not representative geographically. The number of responses per 10,000 people on the Electoral Roll ranged from 177.2 in Exeter to just 17.5 in Carlisle (p. 19 of the detailed report). The five top dioceses in terms of questionnaire responses (Exeter, Oxford, Chester, London and Southwark) amounted to 30% of all responses though they represent only 22% of people on electoral rolls. The detailed report explores characteristics important in relation to representativeness and warns, for example, on rural/urban contexts that "it is not possible to determine if this is a representative sample" (p. 22). 
This was a self-selecting sample of people. The responders are those who had first engaged with LLF materials. Then, within this, those committed enough to feedback by means of the questionnaire. In relation to blessings and same-sex marriages it was a further self-selected subset: those who felt strongly enough about this matter to write a comment on it when they found no question asking for their views.
The shorter more accessible report is clear that "the numbers do not offer the outcome of a poll or referendum on particular questions" (p 6) and that "this report—like the LLF resources—does not aim to make any recommendations for a way forward the Church" (p 6, emphasis added). But these are how David now appears to wish to use its findings.
The conclusion (p. 4) of the Brendan Research report responding to the evangelical Church Society's critique needs to be applied also to the claims of affirming groups and David Runcorn: "The Analysis appears to disregard the clearly stated remit and aims of this part of the LLF process…." and in particular that one of things the process was not is "a vote on "whether the church should adopt same-sex Marriage"". Similarly, the Church Army Research Unit is clear regarding the focus groups: "We clearly state…that the report on our findings was not an overview of what the Church of England thinks, but rather a snapshot of views expressed as an outcome of the LLF process" (p. 6, italics added).
As Professor Helen King, Vice-Chair of the General Synod Gender & Sexuality Group, wrote in her response to Church Society's critique:
It has been obvious, since the point at which the LLF process included a course survey, that the questionnaires and other responses from those who did that course were not going to be simple to interpret. Obvious, not just because not all of those who decided to 'take the course' would bother with the questionnaire, but also because that questionnaire was explicitly not asking about what participants thought should happen next, concentrating instead on how they found the course itself. The analysis of the data was never going to come up with 'the mind of the Church of England'; so, to the Church Society's (rhetorical) question, "are we really supposed to carry out doctrinal change by SurveyMonkey?", I'd reply, "Obviously not and that was never the intention" (emphasis added).
Conclusion
To claim, as David does, based on the data produced after the use of LLF resources that 
"the task now facing Synod is how to respond to, and truly represent, the mind of the church expressed through the outcomes of LLF" or

 

"the mood of LLF was actually for greater change than is reflected in the proposals under discussion" or

 

that we know "the mind of the church expressed so clearly by the people of God through this extraordinary project"
is therefore quite simply to ignore what those who produced that data say about its purpose and limits. 
In relation to same-sex blessings and marriage, it is also to make a claim about what the Church of England thinks on 
something not even explicitly asked about in the questionnaire

 

on the basis of an unknown number of respondents (likely well below the claimed 6400)

 

who added their own comment on the subject and

 

were, in any case, not necessarily representative of either self-identified Anglicans or regular worshippers within the Church of England.

 
---
Moving too quickly?
David 's article also notes that "there are also claims that this process is being unhelpfully rushed". He points to the large number of reports over six decades (though there have been fewer "significant debates in Synod" than he implies and none of them supported anything like the current proposals). He is also right that "we are now at the point of needing to make some decisions and move forward. We are feeling the pressure of that. So we should be".
What is much more dubious is his claim that:
We have also just completed an extensive six-year churchwide discernment process. It really is very hard to claim anything is being rushed here!
This is seriously to misrepresent the LLF process. It has now lasted over six years but these were not, in the proper sense, discernment over specific decisions such as blessing or marrying same-sex couples. As already noted, the LLF resources did not make any recommendations. The final part of the book purposefully took the form of exploratory conservations rather than provide possible alternative coherent theological positions.
The LLF feedback report clearly sets out "the four stages of the LLF process" (p. 7):
Creating teaching and learning resources (2017-20)
Learning together (2021-April 2022)
Listening and gathering (April 2022-September 2022)
Discerning and deciding (September 2022 onwards).
Published less than one year ago, it describes the last stage in these terms:
The publication of this report – and the more detailed version on the LLF website – signals the beginning of the final stage of the LLF journey: discernment leading to decision-making about a way forward for the Church of England in relation to questions about identity, sexuality, relationships and marriage. This part of the journey is still ahead of us" (p.9, italics added).
It explains how "it will be led by the bishops of the Church of England who will meet over three residential gatherings in September, October/November and December 2022". From September to February Synod is not six years but six months. However, the first of those meetings had to be cancelled due to the death of Queen Elizabeth. Although written responses were gained from the bishops this meant their face-to-face corporate discernment process was significantly curtailed. 
By the start of their final (and now only second) residential discernment meeting in early December the bishops were far from a consensus. They were presented with a paper defending the received teaching on marriage from a group of evangelical and catholic bishops and resourced with a briefing paper. There were still seven possible options going forward and the proposal was that in February it would be best to present a number of these with their theological rationales to Synod to test its mind. The legal advice remained much the same as it had been for years as summarised in the appendix of GS 2055 six years earlier. Anything like prayers of dedication or blessing for same-sex couples in a civil partnership or civil same-sex marriage could not treat the marriage as equivalent to Holy Matrimony or sanction/condone a sexual relationship or else it would be contrary to the canons. Such liturgical options would therefore require legal changes and a change in the Church's doctrine about sexual activity outside Holy Matrimony. Ignoring the question of sexual behaviour would run the risk of accusations of hypocrisy. The step of introducing blessings would require providing some theological grounds for such a 'development of' or 'departure from' current doctrine and most of the significant options beyond the existing pattern were considered as requiring Synodical processes needing two-thirds majorities in all three Houses. 
By early December, little work had apparently been done on the crucial eventual proposal to separate civil same-sex marriage off from holy matrimony. This question was also not considered in any of the LLF work and is only now since July 2023 beginning to be considered by the Faith and Order Commission. Blessing was another crucial subject in the discernment process which received very limited attention in LLF resources apart from a paper by Walter Moberly. Isabelle Hamley's December paper for bishops on blessing drew heavily on this and asked, "Could we offer blessings of same-sex relationships rather than same-sex marriage, and would this constitute a change in doctrine?". Rather tentatively, it stated what became, at least initially, a key element in the final proposals:
The idea that it may be possible to offer 'blessing' as an option other than Holy Matrimony could be based on an understanding of blessing as the blessing of people, and prayer for growth in holiness (p. 7, italics added). 
However, it continued, 
A prayer of blessing specifically over the relationship would imply a judgement that this relationship is in keeping with what we understand of God's divine purposes, at which point one may either declare that this could be just as easily reflected through a marriage ceremony; conversely, it is possible to argue that while the relationship is good in being faithful, stable and permanent, and may be fruitful in hospitality and generosity towards others, it is nevertheless different from Holy Matrimony, (in what specific ways would need to be clearly stated), and needs to be recognised as such and blessed in its difference… (p. 7, italics added)
Then, later, considering "the blessing of a same-sex marriage", it suggested:
With this option, a couple who have contracted a civil wedding would seek a blessing on their marriage. To offer such as service might be argued to be pastorally hospitable and presumably this would be offered mostly by churches not offering to perform same sexmarriages. If so, it would need to be made clear why a church is willing to bless a same sex civil marriage but not willing to marry same sex couples. So for example it might be that a distinction is being drawn between the goods of a same sex civil marriage (which are being blessed) and the goods of Holy Matrimony. If so, it would need to be made clear in what ways this might or might not apply to opposite sex couples seeking a blessing following a civil marriage.

More widely this position runs the risk of being perceived as confusing (and perhaps disingenuous) in simultaneously affirming and rejecting same-sex marriage. As such, while this option could be seen as a 'compromise' or as indicating a direction of travel towards same-sex marriage, the pastoral and theological coherence of the option seems difficult to maintain (p. 8, italics added).
It therefore appears that somehow, over the course of not six years or even six months but roughly six weeks, including Christmas and New Year, all this somehow morphed into the College of Bishops being offered and signing off their final proposals on January 17th. Their proposals were then quickly leaked before being published. Almost immediately, the Archbishop of York and others moved significantly beyond them and the teaching of the church in public statements before they came to Synod in February. In them the bishops recommended prayers that included the two most radical proposals short of same-sex marriage considered in December: "to dedicate and pray for God's blessing on a couple" (p. 1). Now however, it was claimed that this development was somehow compatible with current doctrine, required no legal or doctrinal changes, and any liturgy did not need to gain two-thirds support in Synod. It is perhaps unsurprising that so many unhappy with these proposals raised objections replicating almost exactly the issues bishops had been alerted to in relation to these options in December. By mid-January, however, the process had apparently either forgotten these difficulties, decided to ignore them, believed they had somehow quickly discovered a plausible and viable way around them, or was determined to carry on regardless. 
As significant legal, practical, theological, ecclesial and liturgical questions were raised they received no satisfactory answers in the eyes of those who were concerned. Then, shortly after Synod, the former chair of the LLF project, Bishop Christopher Cocksworth, who had abstained on the final vote in Synod, wrote an important report and reflection. It raised various concerns which appear now to be shared by a significant number of bishops, including some who supported the final Synod motion:
Great care had been taken in producing the resources, encouraging engagement with them, bringing the bishops through a process of discernment to a point of decision. Some form of diversified consensus on key intentions of the provision seemed to have emerged. Then, however, we—and I say we because I am a member of the College and House of Bishops, and I accept my share of responsibility—allowed ourselves to hurry the last and vital stage. We did not give the time and attention to hone the response and scrutinize the prayers with the great care that was needed for documents put into the synodical process and, in so doing, to check whether there was a sufficiently common mind among us to find secure expression in common texts. Furthermore, we promised pastoral guidelines on the practical outworking of the provision, with all their complex legal and theological questions, at a later point, rather than offering them alongside the liturgical provision. The result was that the response and prayers raised more questions than they answered, questions that could not be answered by the entirely reasonable probing of the synod. As well as other consequences, it soon became clear that different bishops had, after all, different understandings of what was being provided.
As David Runcorn notes, the bishops' proposals are of great significance and a very different response to any in the past: this is "the first time that the Church of England had said anything that publicly affirms same-sex marriages, and the first-time liturgical provision has been made for same-sex couples (whether in celibate covenanted [friendships?] or after civil marriage)". 
As we have seen, there is no basis for claiming this is firmly established as "the mind of the church expressed so clearly by the people of God" through LLF. A key issue is therefore whether such a significant development is demonstrably defensible given this process which has led to it. 
Has there has been an adequate time of discernment, development and weighing up of these specific proposals?
Has sufficient theological reflection on the proposals been undertaken?
Has sufficient theological justification of the proposals been provided to the church?
Or does more attention need to be given to the warning of Oliver O'Donovan in the conclusion of his November 2020 review of the LLF book?
The bishops, meanwhile, must be encouraged to give the reception the time it needs, and not to be in too much of a hurry to "lead the Church of England into making whatever decisions are needful for our common life," as they express themselves rather busily in their concluding note. The atmosphere of "needful decisions" is not one that will help the careful pondering and mutual appreciation that LLF has sought to model. The commission has worked with admirable patience. The church is being asked to learn new skills of mutual patience. It would be a tragedy if the whole attempt foundered on impatience in the House of Bishops.
---
By-passing Synod?
Finally, David challenges those raising concerns about the by-passing of Synod. He accuses us of making "repeated attempts to unhelpfully slow all this down" (italics original). His sense of urgency—"We need to do this now"—and his anxiety—"We will not get a second chance at this" (why not?)—are palpable. 
In his defence he rightly notes that Synod has not been totally bypassed: "after a long debate in February 2023, Synod welcomed these proposals by a clear majority (57% in favour. 41% against)". This, however, fails to acknowledge at least two key facts. 
Firstly, as he himself admits, what we are looking at is "the first time liturgical provision has been made for same-sex couples" including "after civil marriage". Liturgical provision—especially of something for the first time and something so controversial and relating to an area of doctrine—requires not simply a clear majority in Synod on a general motion. It requires careful synodical scrutiny by due process of liturgical business (under canon B2) and ultimately two-thirds support in all three Houses of General Synod. There was not that level of support in the Houses of Clergy or Laity (which was basically 52:48). It also appears that the House of Bishops now has significantly more than the four who voted against in February who are concerned and there may be approaching a third who believe the prayers should proceed using B2.
Secondly, the Synod was also clear that the prayers should (as the canons require) not even indicate a departure from the church's doctrine. As recently as December last year the bishops were seemingly advised that to dedicate or bless same-sex marriages would require a change at least in the doctrine concerning sexual activity outside Holy Matrimony. Doctrinal conformity in relation to liturgy is central to the identity of the Church of England. This should be a determination of Synod requiring more than a simple majority.
In conclusion, I am sure David will dislike and reject this analogy but towards the end of his article he sounds to me surprisingly like a populist Brexiteer. General Synod "struggles to be a body that accurately represents the mix and diversity of the Church of England". In contrast, "the LLF project represents a much larger, more extensive, pastorally and theologically grounded process of discernment than Synod could ever claim to offer". And so, he concludes, "The challenge facing Synod is how to honour and give due weight to the mind of the church expressed so clearly by the people of God". 
That all sounds admirable. But what if—as has been argued—
the LLF process never clearly expressed the mind of the church in the way he claims,

 

the LLF process of discernment—leading to the unprecedented proposals from the bishops reversing much of their past statements including from as recently as December 2019—is not really a six-year process but one of barely six months with hurried and significant last-minute changes in the final six weeks, and
the proposal David and many others welcome is, as a "first-time liturgical" development, something the church's law and past precedent wisely determine requires—for the sake of the unity and health of the church—a two-thirds consensus across each House of Synod.
If even one of these three objections to David's case is accurate then Synod members wishing to act "faithfully and wisely" in November will need to think very carefully before taking the path he urges on them. They will indeed need to consider "the relationship between Synod, the LLF process—and what that process has revealed of the 'mind of the church'". In doing so, however, they need to be properly informed about the relevant evidence, history, politics, and legalities. They would do well, in becoming so informed, not to be brow-beaten by the demand from David and others (including it would seem our two Archbishops and the Bishop of London) that "we need to do this now". Much better to seek to find a way "to learn new skills of mutual patience" as Oliver O'Donovan urged.
As David has acknowledged, along with leaders of other 'inclusive' organisations, taking more time does not deprive any clergy of any existing freedom and authority under canon B5 to use prayers such as the proposed draft Prayers of Love and Faith if they so wish. Would it not therefore be better to continue in an ongoing "pastorally and theologically grounded process of discernment", properly informed by the important but complex and time-consuming academic theological work only just commissioned from the Faith and Order Commission? If we are to "pay attention to power" should we not ensure the church follows due legal and constitutional processes for proposed liturgical and doctrinal developments? These may have developed further by October and none of them will have been open to corporate and synodical scrutiny by then for more than nine months. Taking the time would also, finally, allow us all to continue to listen carefully to the reactions to the proposals from parishes and networks across the Church of England, the wider Anglican Communion, and our ecumenical partners. This surely is what is faithful to the spirit and processes of LLF and also an essential discipline if we genuinely wish to find the best way forward for the whole church of Christ so we can "walk together" as closely as possible with integrity despite our disagreements.
---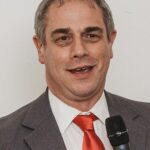 Revd Dr Andrew Goddard is Assistant Minister, St James the Less, Pimlico, Tutor in Christian Ethics, Westminster Theological Centre(WTC) and Tutor in Ethics at Ridley Hall, Cambridge.  He is a member of the Church of England Evangelical Council (CEEC) and was a member of the Co-Ordinating Group of LLF, and a member of the subgroup on Pastoral Guidance, which has now been closed down.
---
NOTE: I am giving notice that from 16th August I will no longer allow anonymous comments. All are welcome to publish under pseudonyms if you wish, but you will need to make yourself known to me from then if you wish to continue commenting.