---
Andrew Goddard writes: Two years ago, as I headed to bed just gone midnight on January 23rd, I sent an email to colleagues involved in Living in Love and Faith (LLF) saying, "Am rather surprised to see this tonight on Twitter…I imagine it may cause a bit of a stir….". 
The document concerned was Pastoral Guidance from the House of Bishops concerning Civil Partnerships. It was, in one sense, uncontentious. It basically restated received Church of England teaching and applied a 2005 statement to the recent introduction of opposite-sex civil partnerships in British law. It was, therefore, an encouragement to those in the church who believe that teaching and often wish it was more clearly affirmed by those in senior leadership. 
However, at the start of the year in which the LLF resources were to be released it was to cause much more than "a bit of a stir". Within 48 hours there was an open letter from leading advocates for change in the church's teaching expressing "anger and disappointment", some bishops distanced themselves, and protests grew (see discussion by Ian Paul here with wider links here). A week later, on January 30th, after a two day meeting of the whole College of Bishops discussing LLF and considering how best to respond to the reactions to the Pastoral Guidance, the Archbishops issued a joint statement. Although not withdrawing the guidance it recognised serious failings and apologised:
We as Archbishops, alongside the bishops of the Church of England, apologise and take responsibility for releasing a statement last week which we acknowledge has jeopardised trust. We are very sorry and recognise the division and hurt this has caused.

At our meeting of the College of Bishops of the Church of England this week we continued our commitment to the Living in Love and Faith project which is about questions of human identity, sexuality and marriage. This process is intended to help us all to build bridges that will enable the difficult conversations that are necessary as, together, we discern the way forward for the Church of England.
Three weeks ago I had similar concerns about "a bit of a stir" developing as a result of something I saw on Twitter – this tweet from Charlie Bell linked to a report in the Church Times:
https://twitter.com/charliebelllive/status/1479080793024643074
The appointment too is, in one sense, uncontentious. Stephen Knott, the man appointed as the new Archbishops' Secretary for Appointments who will oversee episcopal and other senior appointments, is a widely respected church civil servant who has been serving in Lambeth Palace since 2013. He has been Archbishop Justin's Deputy Chief of Staff, under David Porter, since 2016. As the tweet makes clear, his appointment has been an encouragement to those in the church who support same-sex marriage and wish to see the Church of England's current teaching and practice — which prevents such a marriage ceremony, this one took place in the Scottish Episcopal Church — changed. 
At the start of the year in which the discernment and decision-making process based on those LLF resources will enter it decisive final stages, it remains to be seen whether or not this too "may cause a bit of a stir". There is no open letter or mass protest expressing "anger and disappointment" on social or other media. It would be a mistake though to think that this comparative silence is due to the absence of concerns. Already it is clear that questions about the process of the appointment are being prepared to be asked at General Synod next month and some of these have also been raised in a letter to the Church Times. Articles by David Baker and Ian Paul and Ed Shaw have signalled that there is significant concern, especially given that Archbishop Justin recently told General Synod that Caroline Boddington, the previous holder of this post, was "indeed the most powerful person in the Church of England". The lack of wider public protests arises more from the difficulty of responding to an action which risks unfairly placing the focus on one individual and from the restraint of those who, though hurt and confused by the Archbishops' action which has significantly "jeopardised" their trust, do not wish to damage the LLF process or cause further "division and hurt".
What's the problem?
The nature of the problem, in addition to any focussed on due process, is articulated well by the supporters of the appointment on the original Twitter thread I saw. Asked to explain why Knott's sexuality or marital status are relevant Charlie Bell replies:
https://twitter.com/charliebelllive/status/1479107205878091781
Jeremy Pemberton, the first but not only clergyperson who has found that entering a same-sex marriage means that you are barred from moving to a new job requiring a bishop's licence as a clergyperson in the Church of England, responded:
So I'm a pariah, but this is fine? Give me a break…

— Jeremy Pemberton (@JCBPemberton) January 6, 2022
These two statements summarise what the Archbishops and whole House of Bishops are currently committed to upholding in relation to same-sex marriage as expressed in their 2014 Pastoral Guidance. They demonstrate the difficulties this stance causes, given the beliefs and actual practice of many, and explain the response of Dame Averil Cameron, former President of the Ecclesiastical History Society,
Don't really understand how his same-sex marriage is now OK in Welby's church but this must be a major breakthrough. Just thinking of other clergy friends not so lucky.

— Dame Averil Cameron (@19Averil) January 6, 2022
Clergy are "not so lucky" as Stephen Knott (though it is unclear whether a clergyperson applying would have been considered suitable for the Appointments Secretary post as it does not require a bishop's licence) because of the church's teaching on marriage. 
The position of the church, as defended by the Church of England in an Employment Tribunal brought by Jeremy Pemberton, is that the church has teaching on marriage and this has implications because clergy have a canonical responsibility (Canon C26) to "be diligent to frame and fashion his life and that of his family according to the doctrine of Christ, and to make himself and them, as much as in him lies, wholesome examples and patterns to the flock of Christ" (quoted in para 23 of the 2014 Pastoral Guidance). This means that although Stephen Knott has been appointed by the Archbishops to play a key role in the appointment of bishops, they and all bishops would not be able even to consider him as a candidate for ordination if he believed that ordained ministry of some form was God's call on his life (though being a licensed lay reader is apparently more of a grey area): 
The House is not, therefore, willing for those who are in a same sex marriage to be ordained to any of the three orders of ministry. In addition it considers that it would not be appropriate conduct for someone in holy orders to enter into a same sex marriage, given the need for clergy to model the Church's teaching in their lives (para 27).
Reflecting the Church of England's wider reticence about discipline of the laity and the much-contested and much-misunderstood and mis-represented distinction between clergy and laity established back in 1991 in Issues in Human Sexuality, the statement on same-sex marriage decided against calling on lay Anglicans not to enter same-sex marriages. It was though clear that "the same standards of conduct applied to all" (para 15) and that
Getting married to someone of the same sex would…clearly be at variance with the teaching of the Church of England (para 26)
Clergy are therefore not only prohibited from marrying same-sex couples but from offering "services of blessing" for them. Although "more informal kind of prayer" is permitted the bishops assume that, in relation to the couple, clergy will make sure that "any prayer will be accompanied by pastoral discussion of the church's teaching and their reasons for departing from it" (para 21). It is not clear if it would be right to assume similar discussion was part of the selection process for this appointment.
It is therefore irrefutable that the House of Bishops, as a body, view the newly appointed Archbishops' Appointments Secretary (who will be instrumental in replacing them) as, in Bell's words, "living in direct contradiction to the teaching of the Church of England". It is also clear that his marital status was widely known. This is not only because of it being an internal appointment but because when his wedding occurred, just over 6 months ago, his husband, Alastair Bruce of Crionaich, Governor of Edinburgh Castle and a journalist and TV reporter, tweeted about it being a church wedding allowed in Scotland (eliciting Twitter congratulations from Knott's colleagues at Lambeth). The marriage gained significant media publicity including in the Daily Mail, Daily Mirror reporting a GMB interview, and The Times. It is also clear that this contradiction relates not to some esoteric matter of doctrine but to the currently most hotly contested elements of church teaching. Elements of teaching which are in a process of discernment led by the Archbishops and bishops where it is known from bitter experience that actions which may in one sense seem uncontentious easily "jeopardise trust" and cause "division and hurt". 
What is less clear is what weight, if any, was given to these factors by the Archbishops and others involved in the appointment process. It also remains to be seen what the short, medium and long term consequences of the appointment will be especially within the LLF process as we seek "to build bridges that will enable the difficult conversations that are necessary as, together, we discern the way forward for the Church of England".
In enabling difficult conversations in this context it is important to step back from the immediate and pressing question of one appointment (and the tensions it again raises and highlights) and consider afresh where the CofE now finds itself, how it got here, where there is agreement and disagreement, and what future options need to be explored in this year of discernment and decision.
Where do we agree and where do we disagree? Teaching and Practice
There is, it appears, growing agreement on two key elements in diagnosing the challenges we face in the Church of England and both of these are evident in the two examples explored above. One of these relates to teaching and one relates to practice.
First, we all now recognise there are deep differences and incompatible convictions which are sincerely and often deeply held within the CofE particularly concerning how the church should respond faithfully to LGBT people, especially those in civil partnerships and same-sex marriages. It is also increasingly recognised that these differences relate to wider disagreements on sexual ethics more generally and arise from deeper theological differences on a range of issues. These include our understanding of the nature and authority of Scripture and its teaching on sexual ethics, the meaning and significance of being made in God's image as male and female, and what in human experience we view as a mark of God's good creation to celebrate and what we view as a sign of our fallenness in need of redemption. I believe the LLF resources are very helpful in enabling us to understand these differences better. 
Secondly, there is it seems increasing consensus that the current practice of the CofE is lacking consistency and coherence and increasingly fails to pass tests of both intellectual and moral integrity. This is evident both in relation to seemingly contradictory practices and in relation to how practice is (or is not) guided by teaching. This is all also often intertwined with what amounts to institutional duplicity and hypocrisy and, as Ed Shaw has powerfully written, all this places a particular burden on gay Anglicans (whatever their own convictions). This is experienced by some gay and lesbian Christians when they discover their local church believes official teaching and so cannot accept how they have understood God's call on their lives and limits their opportunities for leadership in the congregation. Others discover they cannot explore ordained ministry or feel they have to be less than honest and transparent if they do so. Others find that their own commitment to teach or to live according to church teaching is being undermined by leaders whose statements and actions oppose that teaching.
Sadly, though, we are far from agreed on how to respond to these two inter-related problems. For some, the root problem is the current teaching of the church. This, for them, is what leads to bad practice and we can only achieve good practice once that teaching is changed. For others, the root problem is not the current teaching but the failure to articulate that teaching positively and well, to let it shape and guide our practice as a church, and to be a church which enables people to live out that teaching. To change the teaching, for them, will therefore only make matters worse. Instead we need to be more faithful to that teaching and allow it to bring coherence and consistency to how we order our life together.
What are some possible responses faced with this agreement on some major problems but such different analyses of their causes and how best to address them?
What options are there moving forward?
In considering how to move forward it is worth reflecting on how we have got here. The differences over teaching and practice were evident in the 1979 Gloucester Report whose proposals were only published alongside "Critical Observations of the Board for Social Responsibility on the Report" and never implemented. The publication of a Dissenting Statement within the Pilling Report in 2013 and the defeat of the House of Bishops' Proposals (GS2055) following the Post-Pilling Shared Conversations in 2017 have all clearly demonstrated the lack of consensus continues decades later. The last attempt to find an agreed way forward was now over thirty years ago with the publication of Issues in Human Sexuality in 1991. Although the bishop who chaired that group gave a lecture publicly dissenting from its conclusions five years later and we now live in a very different society, this remains the formal expression of the teaching of the Church of England.
The response to these differences has been broadly to follow the path the bishops again recommended in 2017 – no change to law or doctrine or liturgy which must still shape guidance from the bishops but also a desire not to be too prescriptive in that guidance. GS2055 set out the theological rationale for this:
That balance of a clear framework for doctrine and practice that does not prescribe more than is necessary, with trust in those who place themselves within it to make decisions with prayerful responsibility, applies to the life of the Church of England as a whole, and not just to clergy. Moreover, it is arguably a defining feature of Anglicanism from the later sixteenth century onwards and the way it has enabled space for legitimate diversity. To maintain an unambiguous position on doctrine in this matter while enabling a generous freedom for pastoral practice that does not directly and publicly undermine it is entirely consistent with our traditions and is a perfectly coherent approach to take (para 65).
It was acknowledged that this was in large part a compromise between two other options which are broadly those outlined above – some bishops "would be inclined to seek more far-reaching changes in the direction of e.g. affirming married same-sex couples within the life of the Church" while others "would like to see the sinfulness of any sexually active relationship outside heterosexual marriage more consistently upheld" (para 56). In 1991 in Issues this compromise had taken the form of drawing distinctions between clergy and laity but the recent appointment has again highlighted the difficulties with how this is often now (mis-)understood and implemented in practice. In reality, actions which only make sense on the basis of some other teaching (which has support in the church but contradicts church teaching) are increasingly being taken under the guise of "generous freedom" and so are seen by many to "directly and publicly undermine" official teaching.
These two alternative options to GS2055 have their strong advocates but few doubt that they will also create their own major problems and are probably impractical. Especially given the established principle that doctrinal and liturgical innovation require more than a simple majority it is hard (particularly given the recent Synod election results) to see there being sufficient support for a change in these areas. It is also unclear as to exactly what the new teaching would be in relation to sexual behaviour (as discussed here) although it now seems clear that the ultimate goal of those wanting change is to follow the American and Scottish churches and change the doctrine of marriage. If this is the ultimate goal then it would seem that a high level of conflict will continue until that destination is reached and so, realistically, anything short of this is likely to prove only a temporary and a rather unstable settlement. 
Any change in teaching will obviously lead to a change in practice but it is not clear what this would involve or how it could be applied across the whole CofE. Although freedom of conscience is often appealed to, many are clearly seeking to bring about change with only a limited room for personal conscience, thus making it very difficult for those convinced by current teaching to remain. This is in part because an expansive definition of freedom of conscience (beyond not being required to officiate personally at services one believes wrong) is likely to result in continued, perhaps increasing, inconsistency and incoherence in practice. It is in part because "full inclusion" is viewed as a fundamental matter of justice and equality required by the gospel. So many, though they may not say it as starkly, have much sympathy with Colin Coward who has recently written
I think the pragmatic arrangements made to tolerate dissent on the ordination of women have enshrined an utterly unchristian intolerance and prejudice in the life of the Church. We now have legalised enclaves of abuse and misogyny. I have no wish to allow evangelical parishes to refuse to marry lesbian and gay couples. We should have the right, equal to heterosexuals, to be married in every Anglican parish church and building in England.
On the other hand, applying existing guidance more consistently and rigorously, while in one sense resolving the second problem of the disjuncture between teaching and practice, and having the support of many (especially evangelicals), will lead, as evident from the response two years ago on civil partnerships, to an outcry both in the church and more widely. If this is attempted then it would be seen as narrowing the diversity of practice now embedded within the CofE and some may even look to Parliament to step in and force the established church to "get with the programme".
Back to GS2055?
So, are we left having to return to the central proposal of GS2055 and what might that look like?
Here the difficulty is that making no changes in teaching or law will be very difficult to accept for many. Furthermore, most, perhaps all, of the practical changes sought (eg in relation to public services for same-sex couples or the requirements expected of clergy) inevitably involve either changing teaching or further widening the integrity gap between official practice and official teaching. 
Some, like Neil Patterson and the Baron motion he has co-sponsored, appear to think that liturgical development is possible within the current teaching. However, especially in the light of the legal advice annexed to GS2055, many are unconvinced by this. It looks to them as though this way forward both fails to take our doctrinal differences seriously (often simply appealing to "compromise" and "agreeing to disagree") and will make the church's practice even more incoherent and inconsistent. By requiring either a change in teaching or approval of practices even more in contradiction of that teaching than at present it also represents a step too far for those committed to current church teaching. As the recent example of Wales shows, it is unlikely to convince them and is likely to be simply a step towards changing marriage doctrine. It fails, in other words, to offer a solution to either of the two problems widely recognised as needing to be addressed.
An alternative approach would be to see whether, in the light of the LLF discernment process, there may be some new insights and a possible new consensus in relation to teaching which, as a result, opens up new paths for agreed practices consistent with that teaching. The most fruitful option here is I suspect in relation to the church articulating its own pattern of committed same-sex relationship which it could recognise and celebrate rather than simply working out how to respond to the categories of "civil partnership" and "marriage" offered in law. In a presentation to the Pilling Group nearly 10 years ago I sketched what this might involve in these terms:
[I]t would need consensus as to the pattern of life to be commended, particularly the nature of the relationship and the responsibilities within it. Here the question of sexual activity inevitably will arise and fundamental differences will therefore still need to be addressed and may prove intractable. This approach may, however, clarify whether there is any possible pattern of relationship – a chaste covenanted friendship – which can be commended with theological integrity and have the support of a significant number of both those committed to traditional teaching and those seeking a more positive approach to committed same-sex relationships.
This path forward was also acknowledged in GS2055 where the bishops wrote:
While moral questions remain for the Church of England about the status of sexual relationships between people of the same gender, the House of Bishops has affirmed that stable, faithful homosexual relationships can "embody crucial social virtues" of fidelity and mutuality. One challenge is therefore to explore how that affirmation in the case of both celibate and non-celibate relationships might be more fully articulated in our theological ethics and better communicated in our pastoral and missional practice, while maintaining the current doctrine of the Church of England on marriage and relationships. Nor can this challenge be separated from the Church's response to the prevalence of stable, faithful heterosexual relationships other than marriage in our society (para 63).
Sadly, as I said in 2012, "I am not confident that there is a way of squaring this circle, of finding a path that will keep us together and able to live with theological integrity and coherence and less tension and conflict". But that does not mean it is not worth trying and the LLF process and Pastoral Principles for Living Well Together may have made this avenue more promising than it was previously.
Perhaps though the very public controversy of two years ago and that now bubbling away under the surface in relation to the new Archbishops' Appointment Secretary are just two among many other signs that the time has come to face the fundamental problem:
Although we have a long-established received teaching (and practice based on this) in relation to marriage and sexual ethics, one still held by most, but not all, Anglican and other Christian churches, this no longer has the confidence of a significant (but unknown) number within the Church of England, including among its bishops and clergy. For nearly half a century we have been deeply divided and there is no sign that we are any closer to approaching one mind. The current teaching now seemingly lacks sufficient support to shape our practice across the church (which has itself as a result become incoherent and inconsistent) but neither has any alternative teaching emerged which has sufficient consensus. 
To take the imagery of Jesus at the end of the Sermon on the Mount when he talks about the need to put his teaching into practice (the focus of study in the first session of the LLF course): in working out what we need to do as a church faithful to Jesus, many of us are happy to keep building on what we believe is rock and are increasingly concerned about us seemingly building on sand; others of us believe that what we are currently building on is unstable making what we build perhaps uninhabitable and dangerous for many, and that the foundation Jesus is calling us to build on requires our teaching to be something different. It requires us to build on a rock which the first group can only view as sand. 
---
What then are our options? We could, as in many ways we have been doing, keep saying we are building on the rock of current teaching but increasingly expand the scope of our actions so as to be building on what many view as sand (while occasionally reminding people about the rock we say we are building on). But that will solve neither of the problems we increasingly agree that we have and is likely to lead only to the multiplication of the sort of tensions illustrated earlier.
We could, like the Methodist Church has recently done, simply extend our current practical incoherence into our teaching. We could move to a position where, as a church, we state that we uphold and support contradictory teachings. This would also fail to address either problem and appears to ignore Jesus' stark warning later in Matthew (and also in Mark and Luke) that "if a house is divided against itself, that house cannot stand".
We could, and should, through the LLF discernment process, make one more attempt to see whether we really can find some agreement as to what would be the rock on which we should be building, whether something that has not previously been recognised by the church as rock might nevertheless be a solid foundation we can all recognise as faithful to Jesus.
It may though be that, lamenting our lack of common mind, and renewing our commitment to keep seeking such a common mind, we have to begin to consider seriously what changes our collective double-mindedness renders necessary in how we structure our common life. How can we create sufficient space or distance to enable each view to find expression in an episcopal structure which has some form of agreed teaching that in turn authorises consistent practice and so has intellectual and moral integrity without generating the level of conflict now sadly so common? How can we allow each group of Anglicans to build on what they believe to be the rock and to avoid building on what they believe to be sand?
Because we are here dealing with competing and contradictory visions of faithfulness to Christ, of the holiness to which we are called in Christ, of our created human nature, and of the ground on which we are to build communities of disciples, this is a much greater challenge than that we have faced and struggled with in relation to women priests and bishops. And because our received ecclesial structures are those of episcopacy within a geographically ordered national church and a global Communion this is a much greater challenge than the ecclesial questions faced by the URC and Baptists and others with a different church structure. The sad history of Anglican provinces and the Anglican Communion over the last 20 years confirms how great a challenge it is. But it is a challenge which we must perhaps now face and, as far as possible, face and seek to resolve together, across our differences.
---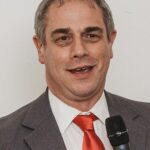 Revd Dr Andrew Goddard is Assistant Minister, St James the Less, Pimlico, Tutor in Christian Ethics, Westminster Theological Centre (WTC) and Tutor in Ethics at Ridley Hall, Cambridge.  He is a member of the Church of England Evangelical Council (CEEC) and was a member of the Co-Ordinating Group of LLF.
---
Come and join me for a Zoom teaching afternoonon Thursday 3rd February to explore all the issues around the 'end times' and end of the world.
We will look at: the background to this language in Jewish thinking; Jesus' teaching in Matthew 24 and Mark 13; the Rapture—what is it, and does the Bible really teach it; what the New Testament says about 'tribulation'; the beast, the antichrist, and the Millennium in Rev 20; the significance of the state of Israel.
The cost is £10 per person, and you can book your tickets at the Eventbrite link here.