---
Andrew Goddard writes: Back in June I wrote a number of posts concerning the various canons that might be used to introduce the proposed Prayers of Love and Faith (PLF) into the liturgical life of the Church of England. In three parts it considered the original proposal to commend for use at the discretion of the clergy under Canon B5, options under Canon B4 including authorization by the two Archbishops alone which the July Synod was informed the bishops "are particularly weighing up the option of", and the standard Synodical scrutiny process of Canon B2 which I argued should be the route used. All the parts are available combined here and there is also a shorter summary.
Although these posts made passing reference to Canon B5A, it was not explained or explored because it was not being seriously considered and is indeed not mentioned in the report of the Implementation Groups' work to July General Synod (para 13). I simply noted that given my conviction that use of B2 was "the best—indeed only proper—way to proceed with PLF" then, because Canon B5A requires eventual use of B2, "this alternative form of archepiscopal authorisation (though not unproblematic) has much more to commend it than the use of B4.2". It now appears that this route is being very seriously considered as the way to proceed and so what follows offers more information and analysis.
---
What is Canon B5A?
Canon B5A stems from the 1974 Worship and Doctrine Measure s.1(6) (introduced on 4th July 1975 along with new canons B1 to B5) although as leading canon lawyer Norman Does notes, "Canon B5A(1) is worded rather differently" from the Measure (Legal Framework, Chpt 10, n39). This is because B5A was extensively rewritten, following discussions in the early 1990s (see News of Liturgy Aug 1990, and June 1992), by Amending Canon 17 in February 1994 (see the Table of the Promulgation of Canons)
It now reads
B 5A Of authorization of forms of service for experimental periods

1. Where a form of service has been prepared with a view to its submission to the General Synod for approval by the Synod under Canon B 2 the archbishops after consultation with the House of Bishops of the General Synod may, prior to that submission, authorize such form of service for experimental use for a period specified by them on such terms and in such places or parishes as they may designate.

2. Where any form of service has been authorized under paragraph 1 of this Canon for experimental use and it is proposed that it shall be used in any church the requirements of Canon B 3 shall apply.

3. In this Canon the expression 'form of service' has the same meaning as in Canon B 1.
Canon B1 is also clear that the forms of service "authorised for use in the Church of England" include "any form of service authorized by the archbishops under Canon B 5A, to the extent permitted by such authorization" (1(f)).
Analysis
The key important elements to be drawn from this and the other canons are:
If canon B5A was used, PLF would then be authorised (not, as currently proposed, commended) but only under certain conditions.
Such authorisation of a form of service must be combined with "a view to its submission to the General Synod for approval by the Synod under Canon B 2" i.e. only for wider authorisation once it has received final approval by two-thirds of all three Houses.
As with all the routes in B2, B4, B5 and B5A, "form of service" is very wide-ranging and includes: "the prayers known as Collects…the lessons designated in any Table of Lessons…any other matter to be used as part of a service…any Table of rules for regulating a service…any Table of Holy Days…" (Canon B1.3).
The archbishops (unlike under B4.2) are required to consult with the House of Bishops.
There is no canonical need to consult with General Synod until the B2 process is initiated by the House of Bishops.

 

There is (in contrast to B2, B4 and B5) no reference in B5A to such authorised forms of service being "neither contrary to, nor indicative of any departure from, the doctrine of the Church of England in any essential matter". This is a major and notable difference from the other canons setting out all other routes (although it needs to be remembered that General Synod required this for PLF in the only amendment passed in February). A consequence is that nobody is named as responsible to determine this before authorisation under Canon B5A. Presumably the Archbishops (who authorise) and also the House (who must be consulted) are expected to consider this question before proceeding down this route especially when it is clear that there are doctrinal concerns about proposed experimental prayers. This may or may not be legally required (the doctrinal qualification though unexpressed could be assumed as obvious given the other canons) but is certainly prudent given B5A needs to end in scrutiny under B2.
The authorization is simply for "experimental use".
The authorization is time-limited—it has to be "for a period specified" by the Archbishops but the Canon sets no fixed time limit.
The Archbishops also have to set down the "terms" and "places or parishes" in which this experimental use is authorized and they are not authorized in any other places or parishes or on any other terms.
Once authorized under B5A a form of service can only be used in designated parishes under Canon B3. This means that the decision to use it has to "be taken jointly by the minister and the parochial church council" not simply (as when commended for use under B5) by the minister.
Authorization under B5A does not, however, remove the power and discretion of ministers under B5.2. This relates to "occasions for which no provision is made in The Book of Common Prayer or by the General Synod under Canon B 2 or by the Convocations, archbishops, or Ordinary under Canon B 4".

 
Why is Canon B5A being considered now for Prayers of Love and Faith (PLF)?
The original proposal, supported by the General Synod in February, was for the bishops to commend the prayers for use under B5. This raised a number of concerns: commendation was seen by many as an illegitimate route for such controversial liturgical changes and it placed burdens on local clergy who could potentially be challenged for using them by those who believed them indicative of a departure from the church's doctrine. It was reported in July 2023 to Synod that no decision had been made about the route to use for PLF but the bishops "are particularly weighing up the option of approval by the Archbishops (under Canon B4.2), as an approach that may provide more legal protection for those ministers who choose to use the Prayers" (para 13, italics added).
This raised a number of new concerns and it has been argued that B2 is the only legal route. As B5A is "with a view to its submission to the General Synod for approval by the Synod under Canon B2" using this path may be seen as at least partially answering that argument whilst also allowing the Archbishops (as under B4.2) to get the prayers authorised for use more swiftly albeit on an experimental basis. In addition, if the claimed distinction between 'marriage' and 'holy matrimony', on which the whole process brought to Synod was based, proves to be untenable, then a route which bypasses any further input from Synod could look attractive to those wanting to 'get things done'.
When and how has Canon B5A been used in the past?
In contrast to other paths for authorisation there does not appear to be an accessible public record of when B5A has been used in the past (presumably because of its temporary, limited, experimental nature). I have, however, tracked down through the online editions of News of Liturgy and Praxis and David Hebblethwaite's Liturgical Revision in the Church of England 1984-2004: The Working of the Liturgical Commission the following examples, with a fuller account in an appendix below.
Pre-1994 Canon rarely used (News of Liturgy, March 1989 and June 1997)
Draft eucharistic prayers (1994, Hebblethwaite, p. 36)
Draft Psalter (mid 1990s, Hebblethwaite, p. 19)
Draft rites for wedding and funerals (Oct-Dec 1997, NoL October 1997)
Six draft eucharistic prayers (Late 1997-Mar 1998, NoL, November 1997)
Draft weekly lectionary (2003-2004, NoL, April 2003)
Two draft eucharistic prayers for use when many children present (Jan-June 2010, Praxis, Issue 24, Winter 2009)
Proposed additional texts in accessible language for Christian initiation (Jan-Apr 2014, Praxis June 2014 and Sept 2014)
Initial Analysis
Other examples of using B5A might exist and might either support or challenge the observations which follow but the following appear significant features of these precedents and raise important questions about the use of B5A for PLF:
B5A has been used to trial new alternative texts for well-established and universally used liturgies (weddings, funerals, initiation, lectionary, and eucharist) not to experiment with a totally new and controversial form of service such as PLF.
All "forms of prayer" authorised experimentally under B5A were therefore alternatives to forms which were already authorized by the full B2 process unlike PLF.

 

These were processes which were an integral part of the wider work of the Liturgical Commission whose purpose specifically includes "to advise on the experimental use of forms of service". In contrast, PLF has thus far been developed with little or no formal structural input from the Liturgical Commission.
The trials were of a complete draft liturgy in contrast to the varied liturgical resources in the suite of prayers format of PLF.
The trial period for each experiment was short and restricted to between 500 and 800 particular designated parishes across the whole CofE which had been identified (for a 5-year period) by bishops as suitable for liturgical experimentation under B5A.
What questions are raised if the B5A route is used for PLF?
The first and most fundamental question is whether or not B5A is appropriate at all as a route for Prayers of Love and Faith. Unless a wider range of services for which B5A has been used in the past is able to be determined, its use (as with the previously proposed alternative routes for PLF other than B2) for an indisputably contentious liturgy which has never been approved in any form by Synod under B2 would appear to be unprecedented. 
The fundamental difficulty is that whereas nobody disputes the church should be authorising and over time revising services of some form for Christian initiation, marriages, funerals and Communion as all churches offer such services, this is not the case with PLF. This is largely because there is disagreement as to whether such services being provided for certain relationships is contrary to or indicative of a departure from the doctrine of the Church of England. It would make more sense to clarify the answer to that question first rather than proceed to experimentation with forms of service for patterns of relationship many hold to be incompatible with the church's doctrine. 
Even if some form of experimental authorisation under B5A could be justified it would appear, given past usage, impossible to justify a blanket general authorisation under B5A (such as "to be used in any parish that desires"). In the past the Archbishops named a small number of designated parishes (usually a standing list submitted by diocesan bishops) for a limited time-scale after which authorization would cease anywhere in the Church of England until Synod gave final approval for the whole church under B2. 
If B5A is used then the following questions are among those which arise and would amount to some of the crucial details where decisions made will likely prove highly significant:
What is the aim of the experiment in relation to the proposed B2 process and what form of questions would be asked of those authorized to use the prayers in order to achieve this aim?
What are the problems in an experimental authorization for a form of service which a large number of parishes would not be willing to use? Would the sample and any feedback not therefore be unrepresentative as it comes only from those willing to use the prayers?
What are the problems with experimenting given that even where the forms of service are used they would, given their limited demand, be much less frequently used than the forms of service for which B5A has been used in the past?

 

Would the selected parishes seek to be representative (eg randomly selected or those on existing approved lists?) and so make part of the experiment being a discovery as to how many would pass the canon B3 test of approval by clergy and PCC? Or would only parishes wanting to use the prayers be authorised for the experiment?
How many parishes would be authorized and for how long and what is the justification for this decision? The pattern is clearly a small number (500-800) for a short period (roughly 3 to 6 months in most cases). This fits with the authorization being a genuine controlled experimental liturgy within the wider church and the findings then being passed to Synod to consider as part of its process of considering permanent authorisation for the whole church under B2.
Who chooses the parishes? Could a diocesan bishop refuse to allow parishes under their jurisdiction to participate in the experiment because of the bishop's principled objections to it?
Would the process only commence after starting the B2 process with First Consideration? If not, how quickly would the B2 process commence after experimental authorisation began? Or would it wait until some time after the ending of the experimental period? The pattern appears to be that the bishops bring revised text back to Synod quickly after receiving feedback from a concluded experiment and/or the B2 process and the B5A authorisation period run alongside each other. Given that with PLF these are, uniquely, not alternatives to existing B2-approved services but services not yet ever considered under B2 it would appear hard to justify starting B5A until B2 has also started with a simple majority of each House of Synod approving it on First Consideration.
What are the problems with these being novel forms of service so once the experiment ceases there will be no forms authorised anywhere until completion of B2 (again in contrast to eucharist etc)? Even more serious is the prospect that—if PLF fails to receive final approval under B2—no authorised forms of service at all (although some might argue possible use under B5)?
What terms would the Archbishops set on their use? The proposed pastoral introduction to PLF, framing their context, has not yet been seen. Here perhaps the most contentious aspect is whether they can be used for couples in a same-sex civil marriage or couples in a sexual union other than holy matrimony. Could their use be perhaps limited to those in a civil partnership and/or celibate relationships during the experimental period (it is unclear how this would damage evaluation of PLF as a liturgical experiment) or at least until FAOC work on civil same-sex marriage and holy matrimony has been completed and been considered fully?

 

Related to this—would any changes to pastoral guidance which were not needed in relation to the experimental authorisation (e.g. on whether clergy can enter same-sex marriages) be postponed until that experimental use and the whole B2 process of which it is an integral part was completed? This would make it more clearly a period of reception, testing this as a development of current liturgical practice.
Would Synod need to approve the use of B5A not because of any canonical requirement (as there is none as noted above) but given the February motion said (a) Synod "look forward to the House of Bishops further refining, commending and issuing the Prayers of Love and Faith" which is different from the Archbishops using B5A, (b) "invite the House of Bishops to monitor the Church's use of and response to the Prayers of Love and Faith, once they have been commended and published, and to report back to Synod in five years' time" which is different from B5A, and (c) endorsed the bishops' intention that "the final version of the Prayers of Love and Faith should not be contrary to or indicative of a departure from the doctrine of the Church of England" and nobody is formally named in B5A as responsible for ensuring that test is satisfactorily met?

 

The B2 process is unlikely to resolve our disagreements and may end in no authorisation for at least some aspects of the current prayers and/or authorisation of prayers which a significant minority oppose as departing from doctrine. What work therefore needs to be done (in terms of "reassurance") during the B5A and B2 process in order to prepare for these outcomes (especially that where the experimental step under B5A is then significantly stepped back from under B2 as is always possible in a genuine experiment)?
What evaluation might be made of using B5A for PLF?
The introduction of PLF by means of B5A would be quite different from the other routes and creates a number of potential challenges. 
For those welcoming PLF there is the reality that although it has the benefit of "getting the prayers over the line" in the near future, it does so on a limited basis and also by needing to go through B2 which risks any success from that perspective being short-lived.

 

For those believing PLF are indicative of a departure from doctrine there is the reality that B5A enables such prayers to have authorisation (albeit in a limited experimental form) within the Church of England.
From the latter conservative perspective, a primary concern will be that this, even under relatively restrictive terms and conditions, represents the camel's nose entering the tent and it is only a matter of time before the whole camel follows. The broader the terms and conditions of B5A (in terms of number of parishes, length of experimental period, range of relationships included), any introduction under B5A without first starting B2, and the greater the revision of pastoral guidance introduced alongside this before the B2 process is finalised, the more it appears to be much more than a camel's nose that is entering. It could, in practice, be that B5A is pretty much B4.2 by a back door.
It might however be the case that using B5A enables a controlled reception period and the beginning of an orderly, archepiscopally-initiated, structural differentiation. Those wishing change could be identifying themselves under B5A for a development not yet embraced by the Church of England and not therefore constituting a formal change in doctrine. If the B2 process leads to the rejection of PLF (or their approval only on terms which conservatives can accept within current doctrine) the question will arise as to how to respond to those who are distressed by this outcome, particularly those who have previously used the prayers under B5A.
One solution would be to create a differentiated (provincial or quasi-provincial) space for them in some way while the CofE as a whole upholds historic and current doctrine and liturgy. In theory, some form of this could be encouraged or even built into the terms of use under B5A e.g. that parishes wishing to be authorised should join a society within the CofE marked out by wishing to minister to LGBTI+ people within a more "affirming" framework than currently authorised within the whole church, including use of PLF. A similar development, perhaps aligned with GSFA/GAFCON, might also be encouraged for those who would need differentiation should the prayers later be authorised under B2.
Once again this proposed route raises (in no particular order) a number of new questions which need careful consideration such as: 
whether or not this is now the "least worst" viable option for moving forward and one which conservatives can engage with constructively if it becomes clear that B2 is not going to be used except with B5A and B5A is used within and alongside rather than detached from initiation of formal B2 processes;
whether those unhappy with PLF think it is better for those wishing change to use commendation for use under B5 or authorisation by Archbishops under B4.2 and then be legally challenged for bypassing B2;
whether legal action could/should still be considered if B5A is used with B2 only being promised on the horizon, on the basis that Archbishops acting in this way under B5A is also ultra vires;
whether the B2 process will be taken through and completed in this Synod which ends in July 2026 (where the current figures suggest it would not get the necessary two-thirds for final approval at least for more contentious elements) or left until the next Synod, a long delay dragging out the tensions and making this a major focus of the next Synod elections;
what changes are made during the B5A experimentation to pastoral guidance;
whether beginning the B2 process immediately, followed by B5A experimentation in tandem if the PLF passes First Consideration, may helpfully buy time and hold things together with sufficient integrity in a genuinely "experimental" interim period of ongoing discernment that keeps open the possibility of a positive and consensual outcome.

 
Some will be tempted to avoid rather than address questions such as these (and others raised earlier) in order to press ahead with B5A. This will, however, only introduce further new tensions and will likely exacerbate the existing arguments and division around the proposed prayers. If we are to resolve the underlying issues then careful and convincing answers need to be given before the Archbishops proceed with B5A and the implications of accepting the requirement of securing Synodical approval by means of B2 also need to be taken very seriously.
---
Appendix: More Details of Past Use of Canon B5A
The revised, newly worded 1994 Canon B5A was more frequently used than its predecessor as part of the preparation of a number of services for Common Worship. In September 1994, the Liturgical Commission "decided…that it would use that provision for draft eucharistic prayers so as to maximize feedback" (Hebblethwaite, p. 36). A draft of the proposed Psalter was also circulated in the mid-1990s for "experimental use" (Hebblethwaite, p. 19).
In the January 1997 House of Bishops meeting, "arrangements were put in hand for designating twenty parishes in each diocese for experimental use of draft forms of service" (Hebblethwaite, p. 38) and in June 1997 Bishop Colin Buchanan wrote in News of Liturgy:
The Liturgical Commission have asked for parishes to be nominated in each diocese to give advance experimental use of draft texts in process of authorisation under Canon B5A. This Canon permits the two Archbishops to designate specific texts to be used in specific places for specific periods. (It was originally devised at the outset of experimentation, but has so far been but rarely used—my own encountering of it being when eucharistic prayers were being tried in 1987 and 1988 in a handful of parishes, and, I suspect, when the General Synod was treated to 'Rite A Revised' in its unprocessed state in York Minster last Summer….).
In October 1997 it was reported that new rites for weddings and funerals had been released not to members of General Synod (see also Hebblethwaite, p. 31) but to incumbents of these roughly 800 parishes designated by the Archbishops for "experimental use" under B5A. The incumbents were to respond by January 1st 1998. Colin Buchanan described the process as an "arrow-like dash into the public, and equally sharp return to the House of Bishops for final cooking there before starting the synodical journey". He warned that "it will be very hard further down the line to raise points not raised by any of the 800 parishes" and predicted the same process may be followed in relation to Eucharistic prayers. 
Buchanan's prediction was confirmed in November 1997 when, interestingly using the word "assenting" for the House's role, he reported that:
The Liturgical Commission has now sent six eucharistic prayers to the nominated 800 parishes of which I wrote last month. These texts of course have no standing or authorization and I for one, in assenting in the House of Bishops to their being used experimentally, do not view myself as having underwritten every detail of their structure, theology or language….They are put out now specifically for use with a view to a "consumer reaction" and it would be absurd to attempt to give more than a rough justification to their present form.
These prayers had previously been presented in earlier draft form to General Synod. A response to them was sought by March 1998 leading to the Commission doing "a large amount of fiddling with the text" (News of Liturgy, June 1998, p. 4. See the report and response form in May 1998, pp. 3ff). An analysis of responses was produced in June 1999 when the prayers were submitted for the July Synod (GS Misc 562, see Peter Nicholas Davies, Alien Rites?: A Critical Examination of Contemporary English in Anglican Liturgies, Ashgate 2005/Routledge 2018, Chpt 6; further details as to the prayers here, here and here and in News of Liturgy from period).
In 2002, General Synod members were invited to comment on various proposals including "extension of the provision for experimental use of draft forms of service under Canon B5A" (NoL, July 2002, p. 2). The following year it was noted that the "list of parishes designated under Canon B5A for experimental use of services which are in preparation for authorization" (which, as noted above, had been set up in 1997) had lapsed on 30th June 2002 as it had only been created for five years. Bishops were asked to propose around 20 parishes to test the draft weekday lectionary from July 2003 (NoL, April 2003, p. 2). 
In December 2009 the House discussed two eucharistic prayers for use when a significant number of children were present. These were then authorised under B5A in a limited number of places for use between 1 January and 30 June 2010 with the encouragement to use them in a variety of contexts and then complete a questionnaire (Praxis, Issue 24, Winter 2009).
More recently, the B5A process was used in relation to additional texts in accessible language for Christian initiation. As reported in June 2014 in a Liturgical Commission report (GS 1958), in December 2013 the House agreed to experimental use of these texts until April 2014 in 510 parishes nominated by diocesan bishops. The responses (only 163 from the over 500 parishes) were considered by the Liturgical Commission in May 2014 who made new recommendations to the House which sent texts for first consideration at the July 2014 General Synod (see also report in Praxis Sept 2014).
---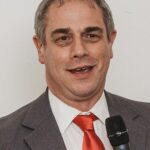 Revd Dr Andrew Goddard is Assistant Minister, St James the Less, Pimlico, Tutor in Christian Ethics, Westminster Theological Centre(WTC) and Tutor in Ethics at Ridley Hall, Cambridge.  He is a member of the Church of England Evangelical Council (CEEC) and was a member of the Co-Ordinating Group of LLF and the subgroup looking at Pastoral Guidance.