---
Andrew Goddard writes: Last Friday (October 20th), papers were released for the extra General Synod called for November 13th to 15th and focussed on Living in Love and Faith (LLF) and within that the proposed Prayers of Love and Faith (PLF). They provide much more detail than the brief press release issued after the House of Bishops met on October 9th (about which I offered some instant reflections that remain, I believe, accurate). What follows offers an overview of the papers by providing answers to 12 key questions. A much more detailed analysis, which provides links and sources to the supporting documents, can be found here: Nov Synod papers final. 
1. Where do I find the key information?
The most important paper is GS 2328 (108 pages). It opens with a helpful 4-page overview. In its 9 annexes, important new material describes the basis for moving forward (Annex A, 6pp) and the theological rationale (Annex H, 22pp). It also presents partial draft pastoral guidance relating to the prayers (Annex E, 25pp, with the text and notes for prayers in Annexes B, C and D) and a report on pastoral reassurance (Annex F, 12pp) and future workstreams (Annex G, 4pp). Other important material is to be found in the Agenda (GS 2322, see also GS 2323) which includes the motion before Synod:
That this Synod, conscious that the Church is not of one mind on the issues raised by Living in Love and Faith, that we are in a period of uncertainty, and that many in the Church on all sides feel pain at this time, recognise the progress made by the House of Bishops towards implementing the motion on Living in Love and Faith passed by this Synod in February 2023, as reported in GS 2328, and encourage the House to continue its work of implementation.
There is also an easily-missed but important paper on "The Recent Evolution of the Church of England's Liturgical Procedures and Canons (B1 to B5A)" from the Liturgical Commission written by Andrew Atherstone (GS Misc 1359).
2. What is the basis and theological rationale for the proposed prayers?
The papers offer the fullest theological rationale to date (especially in Annex H) and it is totally new, speaking of "pastoral provision" in a "time of uncertainty" that "respects the Church of England's unchanged doctrine of marriage". This is very similar to the rationale offered in 2017 after the Shared Conversations and set out in GS 2055 whose rejection by Synod triggered the LLF process.
However, the proposals now go beyond those then by introducing prayers. Although it is claimed this theological rationale has supported the bishops' approach since February the paper appears a very recent contribution of unknown origin. It has been subject to very little scrutiny and its novel approach challenges arguments of both defenders and critics of PLF.
3. Does the reaffirmed doctrine of marriage include teaching about sex being for marriage?
In a significant development these papers make clear that the bishops are not proposing to change the teaching, which they acknowledge is treated as part of the doctrine of marriage, on sexual ethics ie. that it is within marriage between a man and a woman that sexual intimacy finds its proper place. Although this is sometimes nuanced (or, more seriously, expanded) in some of the papers, it basically represents an important clarification that will encourage supporters of current doctrine and upset those pressing for change.
It is not clear when and why this has been decided or whether Archbishops and bishops will now stop contradicting this teaching which has been one of the problems in recent months.
4. What about the claimed distinction between civil marriage and holy matrimony?
Although this is not drawn attention to explicitly, one of the interesting features of the Synod papers is that the rationale and legal basis offered in February and July—a proposed sharp distinction between civil marriage and holy matrimony—is no longer present. There is no explanation as to why this change has happened. It still remains unclear what the bishops are now saying about the decision to enter a civil same-sex marriage which they have previously argued is a rejection of the church's teaching.
It is, however, stressed that the prayers treat those in a civil marriage no differently from a same-sex couple with no legal status. This is a stance which may be essential to secure their legality but it is one likely to upset both supporters and opponents of same-sex marriage in presenting the decision to marry in civil law as of no great significance.
5. How are the prayers now being categorised and who are they for?
The original PLF package has now been divided into three distinct sections. First, the prayers for covenanted friendships for non-sexual relationships, either same-sex or opposite-sex (Annex B). Second, the set of resources including prayers and readings which (in contrast to when first introduced) are now only to be used for same-sex couples (Annex C). These may or may not be sexual relationships but are not to be equated to holy matrimony and the prayers are celebrating the goods in the relationship.
They still include prayers for God's blessing but no prayer over rings. Third, in Annex D, the service outlines have been made a distinct category and presented as "standalone" services that will not be able to be used for some time (if at all).
6. How are the prayers to be legally approved and introduced?
As originally proposed in February (but then rethought with many other options considered), the bishops are now planning to commend the covenanted friendship material and the set of resources for use at the discretion of local clergy under canon B5. The PLF material however is now only to be used in regularly scheduled services and cannot be the central focus of the service. This may mean the prayers are mainly made part of standard intercessions but there is still the possibility of clergy making the celebration of the couple's relationships much more prominent. The "standalone services" will only be authorised if approved by General Synod under canon B2 (requiring ultimately 2/3 of all 3 Houses) and to many people's surprise there will be no use authorised for an experimental period. If authorised the services will need to be opted into by both the incumbent and the PCC.
There are still a number of significant questions and concerns (from both supporters and opponents) about how this will all work out in practice once the prayers are commended for use (likely in the next few months) alongside the supporting Pastoral Guidance on how to use them. In particular, the sharp distinction between commendation of the resources but a Synodical process for the outline "standalone" services is one which is difficult to make sense of or justify. As in February, the introduction of such controversial materials by commendation and the risk this route places on parish clergy are also a cause of concern to many.
7. Are the prayers faithfully implementing the February Synod motion?
The Cornes amendment in February required the prayers not to be indicative of a departure from the church's doctrine. In a significant new development, it is now acknowledged that in the light of the reaffirmation of the church's sexual ethic (see Q3 above), when PLF are used for same-sex couples without a concern as to whether the relationship is sexual it "would be difficult to say" that this "was not indicative of any departure from the Church's doctrine".
In other words, it is accepted that the package now being proposed is not faithfully implementing the February motion because it contradicts the Cornes amendment and the bishops' intention for the prayers based on this which they reaffirmed in their July paper to Synod.
8. Are the prayers legal?
This admission about PLF being indicative of a departure from doctrine because they can be used for a sexual relationship other than marriage also makes the legality of the prayers even less secure than it was in February. It is, however, argued that because the canons (unlike the Synod motion) refer to being indicative of doctrinal departure "in any essential matter" the PLF could be judged to be legal. This is because the teaching on sexual ethics may be seen as not an "essential matter" in the church's doctrine.
The arguments in support of this judgment are, however, not particularly developed in the papers and rely totally on the new theological rationale of "pastoral provision in a time of uncertainty" (see Q2 above) which it is accepted represents "a new insight into doctrine". It also remains unclear what the legal justification is for using PLF for those in a same-sex marriage (is entering this no longer contrary to doctrine or also contrary to doctrine but not "in any essential matter"?).
There is no clear signing-off by the Legal Office that the proposals are legal and this may be due to the fact they have previously stated this would require sight of the Pastoral Guidance (still incomplete as only covering the first two of three proposed parts—those relating to PLF and their use—and only in draft in Annex E) as well as the final texts of the prayers.
9. What about the Pastoral Guidance and clergy discipline?: Same-sex marriage and non-marital sexual relationships
The bishops have not released their draft part 3 of the Pastoral Guidance as they say it requires too much further work. This means there is no clear statement from the bishops about the controversial question as to whether ordinands and clergy will continue to have to be sexually abstinent if unmarried and will still be prevented from entering a same-sex marriage. It is said that the bishops intend further work on "whether the rationale of pastoral provision might provide a basis for allowing clergy to be in a same-sex marriage". It is unclear whether this means the bishops have not decided if clergy entering same-sex civil marriage will be allowed or that they have decided it will be allowed but are unsure as to the best rationale for this decision.
Because there is nothing equivalent to "in any essential matter" in the canon about clergy behaviour (Canon C26) and it is accepted (see Q3) that sanctioning sex outside marriage is indicative of a departure from doctrine it would appear very difficult now for the bishops to loosen these requirements about not being in a sexual relationship other than marriage. There is also no evidence presented that the bishops have already decided (or intend in the Guidance to explain) that entering a civil same-sex marriage is not to act contrary to doctrine. This step appears, however, to be required if the ban on clergy same-sex marriage is to be removed.
The continued lack of clarity on these key issues makes the apparent withdrawal of the commitments not to proceed with PLF until Pastoral Guidance was finalised even more problematic and controversial.
10. What about Pastoral Reassurance?
There are some details about the various measures of Pastoral Reassurance (Annex F) but much of these clearly require further work by the bishops before they can be implemented. In particular, possible "Formal Structural Pastoral Provision" (to enable "some degree of differentiation" from those using the prayers) is explored but in ways that fall short of what many are seeking. It is also stated that "the House is not at this stage advocating for formal structural pastoral provision".
This again raises questions given the past public commitments—most emphatically by the Archbishop of York—to bring together the prayers, guidance and reassurance and not to commend the prayers until such pastoral reassurance was in place.
11. How has all this been decided and how is Synod being treated?
There are numerous concerns about the process which has led to these new proposals from the bishops, in particular the lack of transparency about their production and decisions by the bishops in relation them. Questions are being raised by both supporters of the status quo and of change and 12 dissenting bishops have also spoken of the need for bishops to "have due regard to the obligations of good and proper governance". Although the papers provide much material to Synod they do not give details about House of Bishops' decisions or publish the legal advice received.
There also appears to have been additional theological advice (perhaps from FAOC) that has not been shared with Synod. In addition, the motion being presented appears to be either a meaningless "recognition" simply that the House has done something or an approval of what they have done despite it being contrary to the February Synod motion as it proposes prayers indicative of a departure from doctrine (which may fall foul of Standing Order 25).
12. What are we to make of all this?
Sadly, much in the Synod papers confirms that the bishops continue to oversee an "omnishambles". Having first alienated and angered those committed to current doctrine and it being the benchmark for liturgy, new elements within this latest material are now, understandably, receiving a very hostile response from those who have previously supported PLF (even if only as a small step in the right direction). They not only have failed to secure same-sex marriage, but sex outside marriage remains contrary to doctrine, prayers may include a blessing but no vows or exchange of rings or prayers over them, services focussed on same-sex couples will only be permitted if supported by two-thirds of all three Houses of Synod, and it looks increasingly hard to find a legal basis to permit clergy to enter same-sex marriage.
However, the bishops' attempt to say doctrine remains unchanged while changing liturgy is finally having to acknowledge it has failed. Now it is being stated that the failure here is not "in any essential matter" and can be justified by the new concept of "pastoral provision in a time of uncertainty". The reality is, however, much more a situation of competing and incompatible near-certainties on deep theological questions.
The bishops' disregard for wise well-established procedures for handling contentious and divisive matters within the church also represents a serious and wide-ranging failure of leadership by the Archbishops and the House and is now creating "another fine mess" up to, through, and likely beyond, General Synod.
---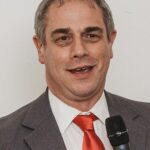 Revd Dr Andrew Goddard is Assistant Minister, St James the Less, Pimlico, Tutor in Christian Ethics, Westminster Theological Centre(WTC) and Tutor in Ethics at Ridley Hall, Cambridge.  He is a member of the Church of England Evangelical Council (CEEC) and was a member of the Co-Ordinating Group of LLF and the subgroup looking at Pastoral Guidance.