---
Tim Murray writes: It is an exciting time in New Testament studies! Change is in the air, and the scent of it can be caught in Jonathan Bernier's Rethinking the Dates of the New Testament. For those of you who doubt that biblical scholarship can ever be particularly exciting, let me try to explain what I mean.
Every academic discipline has its inherited 'consensus positions' – paradigms that frame the starting points for further research – and the study of the New Testament is no different. Although there is barely anything that is uncontested, there tend to be certain positions that achieve the status of 'default', 'assumed', or (with a knowing, self-satisfied glance to one's colleagues), 'truly critical' or 'objective'. Such positions come to carry a weight, not so much of authority, but of fear-of-being-thought-of-as-naïve-or-uninformed', and because of this they exert a kind of ineffable influence over the field.
Of course, having majority positions and assumed starting points is unavoidable, but what is frustrating is when these orthodoxies are repeatedly reasserted even when the original scholarship that they were built on has been substantially challenged. There can be a swell of younger scholars who are no longer convinced, but conduct their research within the established parameters for fear of not being taken seriously by their older colleagues (who often hold the influential positions in the guild). However, there comes a time when enough of such older scholars retire or die, and a critical mass of dissent has emerged, that there is a chance to change the default settings. I wonder if New Testament studies is entering this kind of period.
As a symptom of this (in my reading), enter Jonathan Bernier's monograph. The dates of New Testament texts are exactly the kind of thing I've been talking about. Although always contested, the 'default' assumptions are evident in our field. Galatians and 1 Thessalonians come first (late 40s/early 50s CE), the other 'authentic' letters (another 'default') of Paul trail along through the 50s. The gospels appear towards the 70s and 80s, with John latest of all around the turn of the century, along with Acts, Hebrews and Revelation. The other letters are scattered between the late 60s and the early second-century. 2 Peter, Jude, the Pastorals are 'almost certainly' inauthentic (and therefore 'late'); Ephesians, Colossians, 2 Thessalonians and James are suspect (and therefore the 'default' casts an eye of disapproval over any early date), and so on… 
---
Bernier challenges this consensus by arguing that almost all the NT books were written before 70 CE. In doing so he is consciously and critically attempting to improve on the work of John Robinson, who wrote Redating the New Testament nearly fifty years ago. Each book is analysed in the three categories of synchronization ("seeks to establish the text's temporal relationship to other events or situations, including the composition of other texts"), contextualization ("seeks to establish the text's probable relationship to the general course of early Christian development") and authorial biography. Much of Bernier's time is spent evaluating and dispensing with unconvincing evidence or arguments that have been cited to support later dates. With regards to his positive case, the most important lines of argument are as follows:
Acts should be dated before the death of Paul and after the composition of Luke, and Luke likely post-dates Mark and Matthew.
John 5.2 is "more fully intelligible before 70 than after".
Most letters whose authenticity has been doubted should be taken as authentic (he remains cautious about 2 Peter and the pastorals)
Internal evidence for dating Revelation and Hebrews suggests a pre-70 date (and Irenaeus' claim that Revelation was written under Domitian is not sufficient reason to overturn this data).
Bernier's monograph has several important strengths:
His argumentation is clear and systematic. Bernier has developed a way of presenting his arguments and the relevant data that make it easy to see how and why he is drawing his conclusions. This is brave, for all academics know that the more complex our argumentation, the more difficult we make it for other to critique us. Bernier's approach is bold – if I could sum up the tone of his challenge it would be thus: 'here is the data; if you think there is a better way to interpret it then you write a monograph and show me.'
Bernier presents the primary sources and relevant citations as he goes along, which again makes him easier to follow.
He also clearly distinguishes the weight of various arguments – we are left with the clear impression of what evidence carries the most weight, for Bernier, and where he is more or less certain of his conclusions.
Many of Bernier's specific arguments are pretty robust. I doubt anyone will agree with all of them and I found myself disagreeing with him numerous times on particular points (for example, he is overconfident that Luke should be dated later than Matthew, making light of the evident possibility that the two-source hypothesis allows Matthew to post-date Luke, and giving no attention at all to the Matthean Posteriority hypothesis), but it is clear that his positions are generally well argued.
Bernier repeatedly points out that Robinson's work is the only other monograph, besides his own, to appear in the last century or so that attempts to deal with dating the texts and stresses the desirability of other comparably clear monographs arguing for later dates, to allow for proper critical comparison.

 
This last point is somewhat overplayed as many other scholars have chosen to present their arguments about dating texts in introductions to the NT, which does represent a somewhat systematic attempt to treat the issue. But I agree with him that a focussed monograph arguing for different dates would be welcome. I doubt, though, that it will happen, because I wonder if later dates are often dependent upon other 'defaults' that are beginning to look a little shaky…
The previous consensus on dates is tied up with other default positions, for example: that we can identify distinguishable 'schools' (Johannine, Pauline, Petrine) that continued to produce literature in the apostles names after their deaths, and that such schools were in tension with one another. This, in turn, relied on the assumption that early Christianity was a conflict-ridden jumble of competing factions only later smoothed out into an imposed orthodoxy. Or, that the gospels require a long period of development of oral tradition. Or reflect communal writing practices. Or that developments in early Christian theology and ecclesiology must have taken long periods of time. Or that most of the arguments for why certain letters should be assumed to be inauthentic have not been substantially refuted. 
---
Part of the significance of Bernier's monograph is that it cuts against that picture. If most of the NT texts were early, then that ties in with other evidence (see the work of Richard Bauckham) that the gospels are based on eye-witness testimony, and so their sense of authenticity is a product of their essential reliability, and not merely a narrative device. With early dates, we would not need the increasingly vulnerable 'schools theory'; the different theological emphases we find in the different NT document are then just that—different emphases, which fit together, rather than irreconcilable 'Christianities'. And this also supports the evidence we find all through the texts that, far from early Christian belief developing slowly over the first century (or two), there was in fact a theological 'explosion' attached to the historical figure of Jesus of Nazareth.
In fact, when you really begin to chase down what evidence actually stands behind many 'default' positions, my experience is that you tend to enter into a mass of assumptions and models that are strikingly fragile, or that have even been deconstructed by better scholarship over recent decades. And yet the assumed consensus remains. For the moment. Ironically, I wonder if anyone is brave enough to write an equally clear monograph as Bernier's defending the (former?) majority-view?
As I said towards the start of this review – it is unavoidable to have starting points assumed from previous scholarship. It is necessary to build new research on the arguments and models of those that have gone before us, otherwise we're always starting everything again from the beginning. And the evidence is often weaker than we would all like it to be. One of the things that strikes the reader of Bernier's monograph, because of his clarity, is that there is often so little really convincing evidence on these questions. This should give us an appropriate humility about our own conclusions, but also an appropriate confidence to resist 'default' positions, the influence of which may be far greater than their foundations. It seems to me that many of these foundations are shifting and there is the opportunity to dispense with the intimidation of some of these orthodoxies. Bernier's monograph is, I think, a straw in the wind.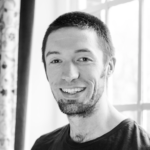 ---
Dr Tim Murray completed his PhD in New Testament at the University of Nottingham supervised by Professor Roland Deines. He is now a staff elder at Amblecote Christian Centre near Stourbridge in the West Midlands.
---
James F. McGrath, who is Clarence L. Goodwin Chair in New Testament Language and Literature, Butler University, Indianapolis, offered this endorsement for the book:
In Rethinking the Dates of the New Testament Jonathan Bernier offers a much-needed corrective to the tendency for dates assigned to New Testament works to drift further in opposite directions due more to ideological preferences than to evidence, or to be placed in the middle of a possible range as though that were the best way to respond to our uncertainty. With careful attention to the evidence for each work, Bernier makes a strong case for dates that are often earlier than the scholarly consensus. He takes seriously our inability to be certain and precise about dates, never shying away from providing a range that starts astonishingly early or continues well into the second century when the evidence supports it. At the same time he never allows the range of possibilities to hinder arguing for what is likely. Whether by gaining wide acceptance or by prompting well-argued responses, Bernier's book promises to shake up the scholarly study of the New Testament and some extracanonical Christian works. What Bernier has provided will undoubtedly serve as an impetus to refreshing scholarly conversations for decades to come."
---
The painting at the top is another by Flemish artist Jacob Jordaens, 'The Four Evangelists'.