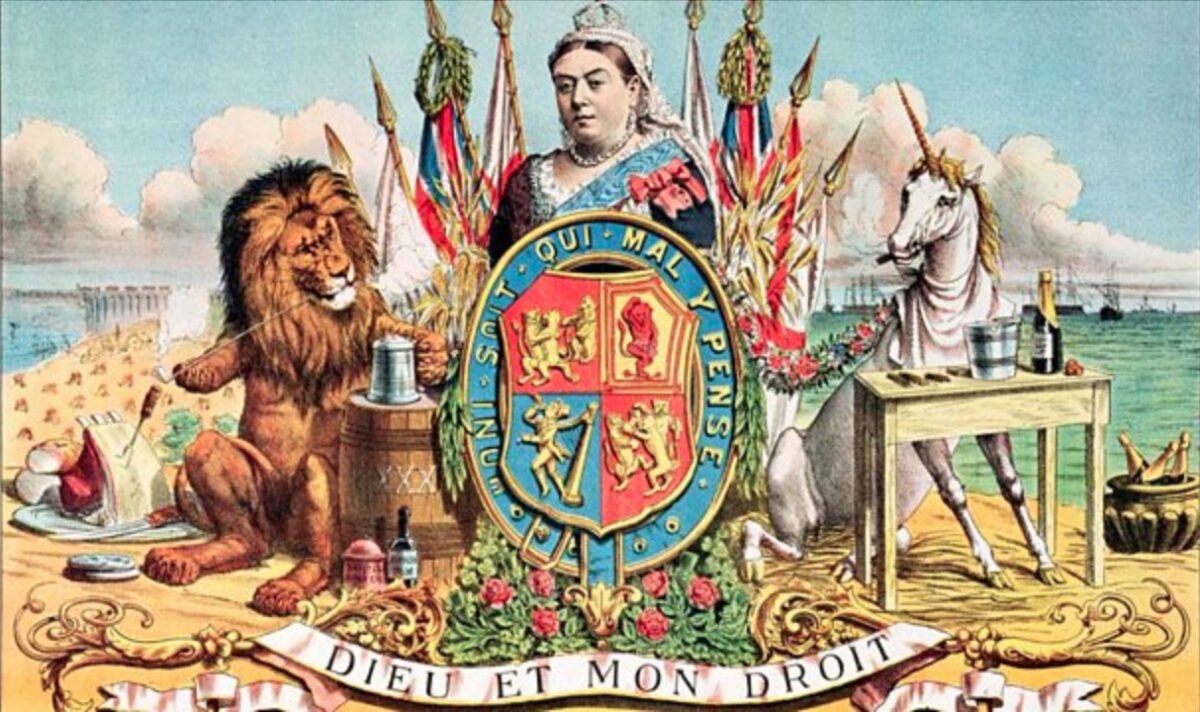 ---
John Root writes: In the mid 1930s my wife's parents migrated from Kerala in South India to Malaya. My father-in-law got a job as a civil servant. When war threatened in the Far East my mother-in-law returned to Kerala with her two infant sons. The speed of the Japanese advance prevented my father-in-law from following her and so for the next five years they were separated, with no news of each other. During this time the colonial government in India paid her as the wife of a colonial civil servant, giving her dignity and independence as a woman. Was this the crafty British doling out a pittance in order to keep the oppressed docile? Or was it a good government fulfilling its legal obligations in a humanitarian spirit? She was certainly appreciative and, a Hindu, believed it was also because they were Christians.
The centuries of British colonial rule produced countless billions of interactions between rulers and ruled. If some seem benignly positive, others were definitely not. It was accumulating accounts of the negatives that recently led to the Scottish actor, Alan Cumming, to return the OBE he received fourteen years ago, because 'the way the British Empire profited at the expense (and death) of indigenous peoples across the world really opened my eyes'.
His fellow Scot, Nigel Biggar, Emeritus Professor of Moral and Pastoral Theology at the University of Oxford, would argue that Cumming's eyes are short-sighted and far too narrowly focused. He seeks to provide a deeper and more balanced analysis of the whole phenomenon of British colonialism in his book Colonialism: a moral reckoning. In this article I want to look at the material in the book; in another I hope to step back and look at the wider issues raised by the expansion of western European power across much of the world.
The ground covered
After an opening chapter on 'Motives, Good and Bad' the bulk of the book is then seven chapters covering the main areas of controversy surrounding colonialism: slavery, cultural superiority and racism, settlers and conquest, cultural assimilation and 'Genocide', exploitation, nationalism, and a long final section on 'Justified Force and 'Pervasive Violence', at times countering the fiercest and most recent attack on British colonialism by the Harvard professor Caroline Elkins: 'Legacy of Violence: A History of the British Empire'.
Each chapter includes both a broad discussion of the topic as Biggar works his way through the general issues, but also includes very close study of around twenty of the most controversial incidents. His thorough use of sources is indicated by the fact that almost 300 pages of text are supported by 140 pages of footnotes, some over a page long and carrying on the debates in greater detail.
The Controversies
The main text ends with both a Conclusion and an Epilogue—in effect about a controversy and then a controversy about a controversy. The controversy is with those who have 'rushed to judgement and condemn British colonialism as a whole for its racist, rapacious, exploitative, violent 'logic', talking of 'colonialism' and 'slavery' in the same breath as if they were identical' (p 274). Biggar has sought to provide 'a better, more complicated, more discriminate' judgement, partly using the strategies that I list below.
Clearly, defending the entire colonial record is a hopeless enterprise. Biggar recognises the brutality often involved, the contempt often expressed for local people, the abuse of power, the racial arrogance. He quotes the Indian Nirad Chaudhuri as speaking for a wider range of colonial subjects in 1926:
There is one source from which bitterness against Europe is being replenished constantly. It is wounded national and personal self-respect (p 212).
The book is not an attempt to draw up a balance sheet in favour of British colonialism, but it does seek to argue that the simplistic and wholescale dismissal of colonialism that Alan Cumming takes to be the overwhelming reality needs setting against the historical reality of how things actually happened. Kenan Malik's review in The Guardian rightly listed the brutalities and racial arrogance that accompanied colonialism, but that does not answer Biggar's case that the critics of colonialism have too often been 'overegging the sins of British colonialism' (p 290), and further that it included good intentions and good outcomes, even though mixed with greed as well as with ignorance. Rather, the restricted gaze onto only the evils of British colonialism ends up in a bizarre and self-contradictory 'anti-racist Eurocentrism'.
This leads on to the wider controversy, also raised in the Introduction, that an unnuanced and inaccurate condemnation of colonialism weakens confidence in the liberal values of the West at a time of global conflict, and that the benefits that were woven into colonialism need recognising and sustaining. The tardy response of the Majority World to Russia's invasion of Ukraine underlines the fact that allowing the misdeeds of colonialism to obscure its equally real humanitarian virtues leads to a dangerously casual assessment of the present threat to those virtues.
Running themes
Biggar's aim to provide a 'more complicated, more discriminate' assessment of British Colonialism means several themes re-occur in his attempt to provide an historically sounder account.
Judge the past in its context
A major emphasis of Biggar is that he has a historian's commitment to understand the past as people at that time experienced it. Was it because of 'pervasive racism', as the Commonwealth War Graves Commission argues, that the graves of many non-European casualties in the First World War were unmarked—or did that in fact reflect different African burial customs? Was British rule in North America, Australia or Africa extended out of 'sheer acquisitiveness'? Or was it that, quoting Ronald Hyam (p 122)
the brutal alternative would have been rule by irresponsible European adventurers, armed with all the resources of their civilisation to work their selfish will as they wished, without any superior control at all.
Frequently at the time, the choices were the lesser of two evils. Biggar catches the existential pressures faced at the time by historical actors with an imaginative realism too often absent from polemicist critics.
Biggar recognises that the course of history is made as we go along, often in a fog of considerable ignorance, not as critics often seem to assume, something that we can plan with the clear light of hindsight. It is possible that Alan Cumming may well have been inspired to return his OBE by reading Sathnam Sanghera's popular 'Empireland', which describes in three gruesome and strongly polemical pages the fate of the Aboriginal Tasmanians in the 1830s, quoting Robert Hughes reference to it as 'the only true genocide in English colonial history', but with no other supporting references. Biggar gives fuller treatment, plus seven pages of footnotes engaging with a wide variety of sources, and including almost a page responding to Sanghera. Bigger references the role of disease and tribal warfare in the decimation of the population, not mentioned either by Sanghera, or by Kehinde Andrews' even briefer account in The New Age of Empire, on which nonetheless Sanghera relies.
There was widespread local consent
In 1901 the Indian population numbered nearly 300 million, the local British population was 154,691—a ratio approaching 1 in 2,000; in Kenya the ratio was 1 in 19,000; in Nigeria 1 in 54,000. Either, as some theorists as Franz Fanon would allege, they all suffered from a deluded 'false consciousness' leading to unquestioning acceptance of colonial domination—or colonial rule received widespread consent, often because it was an improvement on what went before. The large and widespread Commonwealth contingents who volunteered to fight for Britain in World War 2, now given belated recognition and emphasis, is also seen to indicate a substratum of loyalty to Britain and its values
What happened next?
Correspondingly, the end of colonial rule was not always a benefit. Was the fisherman in Port Royal who told me (in 1973) that life in Jamaica was better before independence trying to impress a white visitor, or was he speaking from lived experience? The novelist Chinua Achebe reflects that during the British days:
governance then was not so decrepit, bribery not so rampant, favouritism not so common, corruption and plunder of public funds not so pervasive, injustice not so blatant, and bureaucracy not so partisan as today (p 202).
When, after a full examination of the Amritsar Massacre in 1919 in which at least 379 protestors died, Biggar points out that in 1984 the Indian government's siege of the Golden Temple in Amritsar at least 493 Sikhs died, with other reports claiming far greater numbers. That could be dismissed as a rather low tit-for-tat riposte by Biggar, but is perhaps better seen as establishing his point that all governments find unruly populations hard to handle and that tragedies happen. The alternative is the patronising assumption that we should expect less from Indian governments than British colonial ones.
Empire is a universal phenomenon
Biggar first came to widespread attention with his 'Ethics and Empire' project, or more particularly the intense vituperation it aroused. At its centre was his intention to rescue 'imperialism' and 'colonialism' from being automatically pejorative terms. That involved both emphasising the 'normalcy' of empire, in the past and across the globe, and therefore developing comparative analyses of empires, not treating it as an exclusively western European, primarily British, development.
Rather than 'colonialism' being an abnormal intrusion of one nation imposing itself on another, it was the everyday experience of people in a very wide variety of contexts (including, of course, in both the the Old and New Testaments):
the imperial form of political organisation was common across the world and throughout history until 1945 (p 2).
The Comanches in North America and Benin in West Africa also created empires. To treat 'colonialism' as being intrinsically wrong fails to see multifarious, and at times positive, ways in which one group of people exercises power over another. 'What have the Romans ever done for us?' is a serious question.
Conclusion
On any reckoning Colonialism: a Moral Reckoning is a highly impressive book. Biggar covers a vast historical and geographical panorama, has mastered and debated in detail many of the most of the contentious sequences of events. The shameful attempts of other academics to side-line his views (more often, as he points out, literary theorists rather than historians) and the refusal of his original publisher, Bloomsbury, to carry the book indicates a horrifying level of bigotry against views which are argued with considerable attention to historical detail and context. They are also expressed rationally, rather than in the emotive and polemical tones of many of his critics. It is good, too, to find a leading Anglican doing other than repeating the fashionable, progressive views of ten years previously.
But is he correct? Hopefully he will no longer be cold-shouldered and over time his arguments will be peer reviewed for their accuracy and judiciousness by fellow historians. (Whilst I was pleased that he foot-noted my blog 'Sewell vs Runnymede?', he was in fact inaccurate in taking Sewell to say 'that contemporary Britain is not in fact structurally racist' (p 289)—a claim made by many of Sewell's critics to discredit the Report whilst seeming not to have read it. Rather, Sewell stated that the term is used too loosely and imprecisely and that the process not the outcome needs to be identified, but not that the term necessarily abandoned).
Biggar is right to stress the importance of careful and contextualised analysis of specific historical events. He also rightly gives attention to the positive experiences of colonial subjects, which is too widely ignored or discredited in order to make a seamless narrative of colonial oppression. Nonetheless the book gives little sense of the emotional pain that memories of colonialism often generate. An interesting case is the very generous indemnities paid to slaveholders on emancipation. Kenan Malik's review rebukes Biggar for failing to grasp the moral issue involved. Biggar's argument that it was a lesser evil than allowing slavery to continue for the unknowable period until Parliament could be persuaded to accept abolition without compensation is contextually sound, but one can understand it still leaves a bitter taste for those descended from the uncompensated slaves.
In his 'moral reckoning' on colonialism Biggar concludes 'It was not essentially racist, exploitative or wantonly violent' (p 297), but perhaps he is doing the 'over-egging' here. Whilst 'racism' is an elusive term to define, in a 'hard' definition there were times when there was widespread belief in the ontological superiority of Britons; in a 'soft' definition such superiority was often a working assumption even if it was seen as neither permanent nor lacking in exceptions. As for being 'exploitative', clearly Britain expected her colonies to be profitable, hopefully with indigenous societies also benefitting at times, but at other times—with Caribbean slavery as a centrally important instance—it was brazen exploitation. As for 'wantonly violent', whilst Biggar's clear-eyed recognition of the legitimate necessity of force (an earlier book was In Defence of War) is bracing and responsible, wanton violence was frequent under Caribbean slavery, and that used after the Indian Mutiny/First War of Independence surely was often deliberately cruel and vengeful.
Virtually all writers on colonialism agree that you cannot draw up a credit/debit balance sheet, and then surreptitiously seem to be doing so. In the current academic, and increasingly popular, environment where the debit side is seen to be incontestably correct, Biggar's articulate, scholarly, fully researched and largely unpolemical counter lands its impressive weight very largely on the credit side. It deserves widespread attention, close scrutiny and open-ended discussion.
---
John Root was a curate in Harlesden, led an estate church plant in Hackney, planted two Asian language congregations in Wembley, before enjoying retirement ministry in Tottenham. This article was previously published at John's substack here.