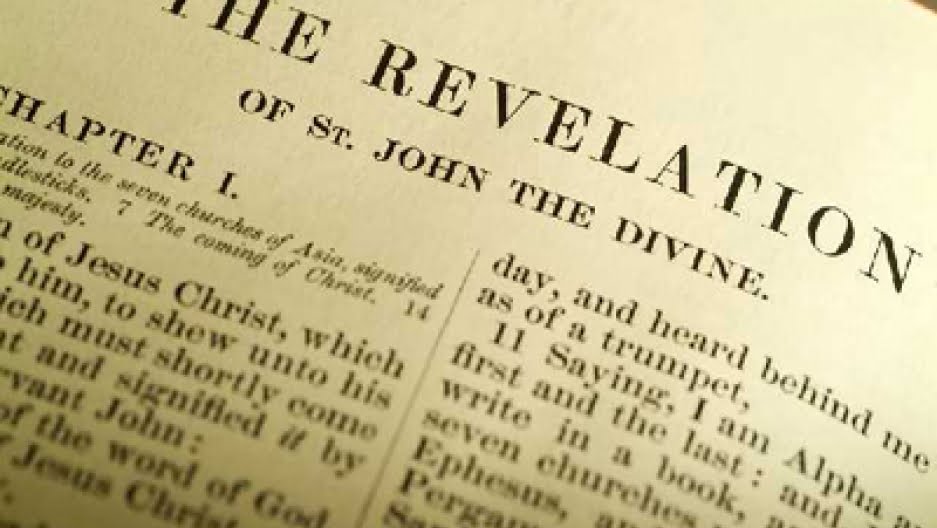 ---
I have written a chapter for a book coming out next year offering a faithful reading of Revelation but engaging with the critical (in both senses of that term) questions around this book. My chapter is on the genre of Revelation—what kind of writing is it?—and in this first half of the chapter I explore why this question matters, and what we can say with confidence about Revelation's genre. The second half, which I will post separately, explores the complexities around the issue in this remarkable text. Please note that this is a pre-publication draft text.
---
What kind of text is the Book of Revelation? This is not, in the first instance, an academic question, but an experiential—perhaps even an existential—one. If the books of the Bible are like a series of interconnected gardens, then we might have already wandered through well-organized formal gardens, more natural wild gardens, some with surprising paths, others with tall trees, and still others with refreshing pools. But when we come to the Book of Revelation, we find ourselves surrounding by strange and exotic specimens, many in dazzling colours, but some with sharp and threatening spines. Whatever response this provokes in us, we cannot remain indifferent, and are confronted with the question: what kind of place is this?1
Why does genre matter?
But there are at least three formal reasons why exploring this question of genre (kind of writing) is important.2 The first is the question of interpretation: we read and interpret different texts in different ways depending on what genre we think a text is written in. We interpret poetry in a different way from history, and narratives in a different way from commands—each kind of writing makes different claims on us. But this can lead to some fine distinctions; we read texts which have all the hallmarks of historiography in a different way from texts which look like parables, even though the structure, grammar and narration might take similar forms.3 When we read, for example, that Jesus went down from Nazareth to Galilee, we read this in a different sense from the man who went down from Jerusalem to Jericho in Luke 10:30. 
This question of interpretation cannot be separated from the question of the canon and Christian mission. The formation of the canon of the New Testament points to the texts transcending their original context and speaking to a wider situation. When two of John the Baptist's disciples are directed by John to the person of Jesus, they respond to his question with a question:
Jesus turned and saw them following and said to them, "What are you seeking?" And they said to him, "Rabbi" (which being translated [or interpreted, met-hermeneuo] means Teacher), "where are you staying?" (John 1:38)
The account of their first meeting with Jesus needs to be interpreted and translated from a minority language (Hebrew) and culture into the lingua franca of the ancient world (Greek) if others, beyond this immediate context, are going to have a similar encounter (John 20:31). This is an especially pertinent question for our reading of Revelation, in an age where it is common to claim it is primarily a text about the contemporary modern world, as if it was written to us rather than to John's first readers in the cities of the Roman province of Asia.4
The second reason why the question of genre is important is that it tells us something about the relationship between the writer and his or her intended audience.5 My wife writes to me in a different style from my bank manager, something for which I am grateful. If what John writes demonstrates personal knowledge of the situation of those to whom he writes, then that must shape our thinking about its genre, and be shaped by it.6 It is therefore particularly important that Revelation is not, in contrast to contemporary Jewish "apocalypses," pseudonymous,7 something we will explore further below. 
The third reason why we need to think about the genre of Revelation relates to its contribution to our understanding of the authority and inspiration of scripture. John Goldingay has challenged a monolithic understanding of the authority of scripture in the light of the diversity of forms and kinds of writings within the canon.8 He suggests that Scripture functions as:
witnessing tradition;
authoritative canon;
inspired word; and

 

experienced revelation;
with the Book of Revelation being the primary exemplar of this last category. Understanding the issues around the genre of Revelation will therefore contribute to our understanding of how Scripture functions with authority within its faithful reading community. 
Towards a definition of apocalyptic genre
Interest in the question of apocalyptic genre developed in the 1970s, driven by, on the one hand, the discovery of an increasing number of "apocalyptic" texts from the Second Temple period and, on the other, a growing interest in the application of literary theory to biblical studies.9 This led to the  publication of a definition of the "apocalyptic genre" in the journal Semeia in 1979:
An apocalypse is a genre of revelatory literature with a narrative framework, in which a revelation is mediated by an otherworldly being to a human recipient, disclosing a transcendent reality which is both temporal, insofar as it envisages eschatological salvation, and spatial, insofar as it involves another, supernatural world.10
This definition is still widely cited as a good starting point for discussion of Revelation,11 but it faces three sets of problems. 
First, there is the general question of whether it is possible to define genres in this way. Such an approach has actually fallen out of favour in the study of literature from which it was originally taken.12 Is it really possible to define a genre of literature by listing its characteristics in this analytical way, when that is not actually the cognitive way that readers function when they recognize the kind of family resemblance that genre is pointing to?13 Besides, there is a sense that, even when sharing recognizable features in common, each apocalyptic work has its own peculiarities and particularities.14
Secondly, it is far from clear that Revelation fits this definition of apocalyptic genre in any meaningful sense. John does appear to go on a journey but it is far from clear whether he remains in a "supernatural" realm, and much of what happens would be better described as a poetic or symbolic description of earthly events. Eschatology certainly features strongly, but the timeline of events appears to repeat itself, with anticipations of "the End" then followed by a return to the present. John's self-description in the epistolary opening as being "in tribulation and kingdom and patient endurance" locates him and his readers as already being in the "end times" (much as Peter does in his Pentecost speech in Acts 2:17). This is confirmed by:
John's reworking of the future time of "tribulation" in Daniel—the "time, times and half a time" or 42 months or 1,260 days—into a theological description of the present period between Jesus' exaltation and his return;15
The location of the interludes describing the people of God in chapter 7 and John's own ministry in chapter 10 between the sixth and seventh seals and trumpets respectively;

 

The unexpected omission of the third woe in the sequence of seven trumpets, when the first two woes have been emphatically signaled as accompanying the fifth and sixth trumpets in Rev 8:13 and 9:12. It appears, as one of 14 mentions of woe in Revelation overall, in Rev 12:12 in parallel with the "rejoicing" in heaven at the throwing down of the devil, thus corresponding to the "tribulation" that John experiences alongside the "kingdom" in Rev 1:9;16
The most striking contrast between Revelation and the Collins/Semeia definition of genre relates to the mediation "by an otherworldly being to a human recipient." Despite the opening promise that God would "send his angel to his servant John" and the inclusio formed by the second reference to such an angelus interpres in 22:6, no such otherworldly being appears!19 It is almost as if John is deliberately differentiating himself from a Jewish apocalyptic revelatory tradition.20
This leads to the third problem with the Collins/Semeia definition: there are numerous ways in which Revelation is distinct from the majority of Second Temple Jewish apocalypses—which is ironic given that Revelation is the only text which includes the term apokalypsis and so lends its name to a genre to which it doesn't really belong and in which the term does not elsewhere occur.21 At the very beginning of the modern discussion of apocalyptic, G E Ladd highlighted the significant differences between Revelation and Jewish apocalyptic: 
Revelation portrays itself as a prophecy, in contrast to the assumption in Jewish apocalyptic that prophecy has now been silenced;
Revelation is by a contemporary known writer rather than being pseudonymous, written in the name of a past hero of the faith;
Revelation therefore has a different construal of history, and does not need to trace the course of history from the past to the present day;
Jewish apocalyptic has an essentially pessimistic outlook, in that God has withdrawn from history and so hope is only to be found in a final future, in contrast to Revelation's belief in the continued reign and sovereignty of God; and
Revelation calls for an ethical response, in contrast to the ethical passivity of Jewish apocalyptic.22
Ladd is here interweaving literary issues with theological perspectives—but given the substantial differences, it is surprising that these observations have not been taken more seriously into account in discussion of the genre of Revelation.
Features of Revelation's genre
It is now commonly recognized that Revelation is of mixed genre, and that the three primary genres are letter, prophecy, and apocalypse.23 Beale quotes Carson, Moo and Morris in describing Revelation as 
"a prophecy cast in an apocalyptic mold and written down in a letter form" in order to motivate the audience to change their behavior in the light of the transcendent reality of the book's message24
which captures nicely both the shared features and the differences with other apocalypses. But we should not underestimate how distinctive this combination is.
If it is a letter, it is like no other early Christian letter we possess. If an apocalypse, it is like no other apocalypse. If a prophecy, it is unique among the prophecies.25
As a letter, it shares features with Greco-Roman letters, in opening with (in order) the sender, the recipients, a greeting and a thanksgiving to a god, but John makes similar adaptations to those that Paul makes in his epistolary greetings,26 including the notable double wish of "grace and peace."27 However, John goes further than Paul by including a fully-fledged Trinitarian reference, by including the "seven spirits before the throne" as an metonym for the Holy Spirit, whereas Paul's greetings are binitarian (from God the Father and the Lord Jesus).28 And John makes explicit the implied social context of Paul's letters, in that a (single) lector in each context ("blessed is the one who reads [aloud]") reads to a congregation ("blessed are those who hear," Rev 1:3). 
Paul establishes his epistolary presence with his readers both by terms of shared situation, and explicit claims to be "present in spirit" (1 Cor 5:3, Col 2:5). John similarly establishes his epistolary presence, by identifying as "brother" and "companion" (Rev 1:9) and asserts his authority not through the use of titles but by the claim that his revelation comes from God.29 This raises the question of who this letter is actually from, and thus whose epistolary presence and authority it asserts. The epistolary ending of Revelation bears a striking resemblance to the epistolary ending of 1 Cor: 16:21–23:
| | |
| --- | --- |
| I, Paul write this greeting | I, Jesus…bear witness… |
| Let anyone be accursed… | If anyone adds…God will add to the plagues… |
| Our Lord, come! | Come, Lord Jesus! |
| The grace of the lord Jesus be with you | The grace of the Lord Jesus be with all |
In terms of the narrative form of the text, John is claiming that Jesus is the real author, not just of the visions that John has seen, but in his prophetic epistolary testimony to all he has "heard and seen," and John is merely his amanuensis.30 If Revelation is a letter, then it is also a letter from Jesus, and not merely from John.
This letter form has immediate implications for our interpretation. As with other letters in the New Testament, it is written from a particular person to particular people living in a particular time and place, and significance specific aspects of this letter need to be informed by our understanding of their context. Any attempt to bypass this reality by claiming that Revelation directly refers to events in the modern world is completely undercut by its epistolary form.31 If it speaks to readers today, it does so from its place in the canon of Scripture, and as an overflow of its meaning to its first readers. 
Revelation's claim to be a prophecy is its most explicit, using the term propheteia seven times (1:3, 11:6, 19:10, 22:7, 22:10, 22:18, 22:19) of which five are self-referential in a pattern of inclusio within the epistolary introduction and conclusion. Following the opening epistolary greeting, John communicates directly the words of God ("I am the Alpha and the O") in the manner of Old Testament prophets, and seven times he introduces the royal proclamations of the risen Jesus32 to the assemblies in the seven cities by deploying the "thus says…" (tade legei) formula, characteristic of the Old Testament prophets, particularly Amos, Isaiah, Jeremiah, Ezekiel, and Zechariah. 
There are strong parallels between the commission given to John to record what he sees and hears with commissions of the prophets, and in Rev 10:8–10, his eating of the scroll is clearly modelled on and adapted from the commission of Ezekiel 2:9–3:4. The direct speech of Jesus and God to John, rather than the mediation of the message through an angelus interpres, pushes Revelation very clearly in the direction of being prophetic literature,33 as does the ethical imperative for a response on the part of John's readers. 
Andrew Harker offers an intriguing argument that the text of Revelation is, in fact, an example of early Christian prophecy. Analysis of the structure and affective power of its metaphorical language shows that:
Revelation is much more likely to be representative of regular early Christian prophecy than is often assumed, and…what constitutes John's prophecy…as prophecy is essentially the way in which the text moves the affections.34
Despite the differences with other literature classified as apocalyptic, Revelation clearly shares numerous formal features with both Old Testament apocalyptic literature as well as material from the Second Temple period, not least the dominance of vision report as a form of narrative and the extensive use of metaphorical language.35 It is worth noting, though, that, on the basis of a simple word count, around 43% the text of Revelation comprises a report of what John heard rather than what he saw.36 This is in line with the Johannine theological tradition of reporting "what we have seen and heard" (1 John 1:1). Revelation is as much an audition report as it is a vision report.
But to this already complex picture, we must add three further complexities—which I will do in the second half of this article.
Footnotes