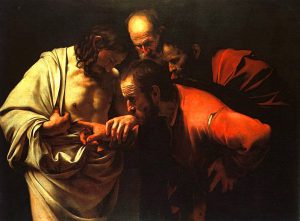 I have been at New Wine B this week, and at the early morning meetings Simon Ponsonby (from St Aldate's, Oxford) has been reflected on verses from 2 Corinthians. This morning we reflected on perhaps some of the most challenging:
I have worked much harder, been in prison more frequently, been flogged more severely, and been exposed to death again and again. Five times I received from the Jews the forty lashes minus one. Three times I was beaten with rods, once I was pelted with stones, three times I was shipwrecked, I spent a night and a day in the open sea, I have been constantly on the move. I have been in danger from rivers, in danger from bandits, in danger from my own people, in danger from Gentiles; in danger in the city, in danger in the country, in danger at sea; and in danger from false believers. I have labored and toiled and have often gone without sleep; I have known hunger and thirst and have often gone without food; I have been cold and naked. Besides everything else, I face daily the pressure of my concern for all the churches. (2 Cor 11.23–28)
It is an extraordinary piece of personal rhetoric; the middle section ('in danger…in danger…') is worthy of Churchill at his best. There is a fascinating connection between v 27 ('hunger and thirst…cold and naked') and Jesus' description of the 'least of these my brothers' in Matt 25.40. But Simon brought out a more direct and startling contrast.
---
He told us of an account he had read of a conversation between two (real, current) 'prosperity gospel' leaders across the pond. They were congratulating each others on the millions they earned as a sign of God's blessing on their ministries. Then one recounted how God had given him a revelation whilst he was flying in his private jet. God (he claimed) asked why he had limited his ambitions. Why only one private jet? Why not two? Did he have the faith? Or was he going to limit what God could do?
Simon went on to tell the story of another 'prosperity' leader, and his answer to his critics.
Until you have planted 1,000 churches, as I have, until you have raised 500 people from the dead, as I have, until you can speak like Jesus, I don't want to hear from you.
He then highlighted the remarkable contrast with the way that Paul proves his credentials, in comparison with the 'super apostles', in 2 Corinthians. A good number of the events correlate with Luke's account of Paul's ministry in Acts (I am sure there has been an academic paper on the correlation), yet it is striking which part of the account he recalls—not the church planting, not the healing, not the visions, not the miracles, not the raising of the dead or the deliverance from demons, but the wounds and the scars.
All he did [Simon continued] was to lift his shirt, and show his scars. The scars spoke more eloquently than any words could.
Simon connected this with a slightly unlikely contemporary film illustration. He is a fan of the Rambo films with Sylvester Stallone, and in the first film there is a scene where Rambo (a Vietnam veteran) is finding it hard to settle into civilian life and is arrested. Once in the prison, all he has to do is remove his shirt, and reveal his scarred back, and the officers realised the war hero that in reality he was.
All he did was to lift his shirt, and show his scars. The scars spoke more eloquently than any words could.
Paul's example is entirely of a piece with his longing expressed near the end of his life in Phil 3.10–11:
I want to know Christ—yes, to know the power of his resurrection and participation in his sufferings, becoming like him in his death, and so, somehow, attaining to the resurrection from the dead.
It is striking here that Paul does not separate resurrection power from 'participation in his sufferings', as if power and suffering were a contradiction to each other, as we so often assume. They were held together in the life of Jesus, and they are held together in the testimony of Paul, as he reflects on his life and ministry whilst approaching his end.
---
Reflection on the wounds of leadership reminded me of the poem by Amy Carmichael which I first heard many years ago, and still find immensely moving. Carmichael was someone who knew the meaning of suffering, and yet continued in sacrificial service, for many years rescuing young girls from temple prostitution in Hindu temples in India. She spent her last two decades mostly bed ridden, using the time to write at least 35 books of meditations and reflections. When she died, in accordance with her wishes, no headstone was erected. Instead, the thousands of girls she had rescued placed a bird bath over her grave, inscribed with the word Amma which means 'Mother' in Tamil.
This is the poem she wrote about the suffering involved in discipleship and leadership.
Hast thou no scar?
No hidden scar on foot, or side, or hand?
I hear thee sung as mighty in the land;
I hear them hail thy bright, ascendant star.
Hast thou no scar?
Hast thou no wound?
Yet I was wounded by the archers; spent,
Leaned Me against a tree to die; and rent
By ravening beasts that compassed Me, I swooned.
Hast thou no wound?
No wound? No scar?
Yet, as the Master shall the servant be,
And piercèd are the feet that follow Me.
But thine are whole; can he have followed far
Who hast no wound or scar?
The reason I find this poem so emotional is that it evokes my feelings about the wounds I am aware of that have been incurred in leadership. To be sure, they are nothing compared to the things Paul experienced, but they feel real nonetheless. Perhaps one of the most difficult things in Christian leadership is that, whereas Paul was mostly wounded by his opponents who rejected his gospel, many of the wounds of Christian leaders are inflicted by the church that they have committed to serve.
---
What do we do with these wounds? One essential response must be to recognise how I have wounded others (mostly unwittingly), and another poem/hymn comes into play here, the Communion hymn 'Before I take the body of my Lord' by John Bell:
The words of hope I often failed to give,
the prayers of kindness buried by my pride,
The signs of care I argued out of sight:
these I lay down.
But even then, my own wounds remain. I am not sure these need to be 'dealt with', in the sense of going back to the events and resolving. But neither can they be ignored. Is there a way to 'lift our shirt, and show the scars' in a way which does not emotionally manipulate those we minister to and with? And can I recognise the wounds others have incurred, and given them the honour they deserve for staying on the path of faithfulness despite the cost?
One thing is certain: leadership involves wounds. I am not sure how the Church of England senior leadership training programme addresses this, but mention it they must.