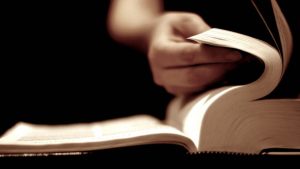 The Tyndale New Testament Study Group is part of the Tyndale Fellowship for biblical and theological research, based at Tyndale House in Cambridge, and including evangelical scholars from all over the world.
The 2021 NT Study Group will be meeting for an online conference from Wednesday 23 to Friday 25 June 2021. The timings of the sessions will be designed to enable engagement from scholars in different time zones around the world. Booking details will follow in due course.
Our theme this year is the Later Pauline Epistles. We would welcome proposals of papers on any issue of scholarly debate relating to any one or more of the Letters to the Ephesians, Colossians, Philippians, and Philemon, and the Pastoral Letters.
Alongside the main theme, there will also be open sessions giving space to hear papers on other issues in NT study.
The study group is a great opportunity to engage with the best of evangelical scholarship, and to engage with other scholars from around the world.
If you would like to offer a paper, either on the main theme, or on another area of NT study, please send a proposal (of not more than 200 words) to the group's Co-Chair, Dr Nick Moore [email protected] by Friday 13th November 2020. We are always interested in hearing from established scholars but also in encouraging younger scholars and those still engaged in initial research.
We plan to publish the full programme by the end of the year.
---
We would also be interested to hear expressions of interest in offering papers for the following years as well:
2022 Ethics and moral transformation in the New Testament
2023 The Holy Spirit in the New Testament