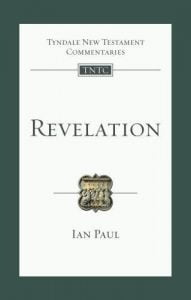 My most recent publication is the Tyndale New Testament Commentary on the Book of Revelation. You can order it from Amazon and other online retailers (make sure you order mine, and not the previous edition by Leon Morris!), or directly from the publisher on the IVP website.
My other recent publications include:
---
The lectionary reading for Trinity 15 in Years A is the parable of the workers in the vineyard in Matt 20.1–16. Once more in the lectionary we are focussing on Jesus' teaching that is recorded only in Matthew, just as we did with the parable of the unforgiving servant in Matt 18. Like the previous parable, this one is, in style and content, quite characteristic of Jesus' teaching elsewhere, and it shares the introduction of 'the kingdom of heaven it like…' a person—so there is no real case for supposing that this was a later creation rather than going back to the actual teaching of Jesus. 
What is striking, though, is that in this section Matthew follows Mark's order of material. In both Matthew 19 and Mark 10 we have Jesus' teaching about marriage and divorce, Jesus' blessing children, and the encounter with the rich young ruler, and following this parable we have Jesus' third prediction of his passion and a dispute about greatness. This parable in Matthew is inserted as additional material, though as with last week's reading, it amplifies an aspect of teaching that is already present. It is strongly linked to the previous material by the introduction 'For the kingdom of heaven…' (Matt 20.1), and the final slogan 'The last shall be first…' in Matt 20.16 is a repetition of the final slogan of chapter 19. 
Savvas Costi writes: We're drowning in our own personas. Our cultural mood is one where the self has thrown off all constraints in the pursuit of self-discovery, where all absolutes…