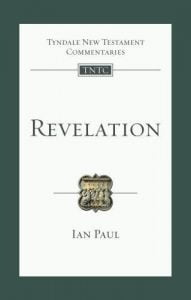 My most recent publication is the Tyndale New Testament Commentary on the Book of Revelation. You can order it from Amazon and other online retailers (make sure you order mine, and not the previous edition by Leon Morris!), or directly from the publisher on the IVP website.
My other recent publications include:
---
In the week that Stephen Cottrell is confirmed as Archbishop of York, Andrew Atherstone reviews the archbishop's latest book, On Priesthood (Hodder & Stoughton, 2020).
There is no shortage of paperbacks about Anglican ministry, and about Christian leadership more broadly, flowing from the printing presses at a rapid rate. Several of our bishops have such a volume to their credit, almost an episcopal rite of passage, but in this succinct set of meditations Stephen Cottrell takes us back to an earlier text—the Anglican Ordinal, the authorized liturgy for ordaining new ministers. It is a brilliant strategy, because there is no better handbook for Anglican ministry than the Ordinal, full of wisdom drawn by Archbishop Cranmer from the pages of the Bible. Cottrell has served already for 16 years as bishop, in Reading and Chelmsford, so hundreds of ordinands and clergy have come under his oversight. These chapters began as addresses to priests (i.e. presbyters) on the eve of their ordinations, and still bear that flavour of personal advice and exhortation from a senior pastor to the new recruits.
Cottrell is a gifted and energetic communicator, on the platform and with his pen. His book is thoughtful, provocative, and down-to-earth. There is much here to warm our hearts. The central chapters expound the five main biblical metaphors in the Ordinal—servants, shepherds, messengers, watchmen (which Cottrell updates to 'sentinels'), and stewards. That evocative phrase "messengers, watchmen, and stewards of the Lord" has been announced over every person ordained in the Church of England for the last 450 years! Cottrell celebrates these "richly biblical images", behind each of which lies "a vast and fascinating scriptural landscape" (20, 26). He rightly notes that they are "foundational and distinctive for any Anglican understanding of ordained ministry" (23).
The expositions radiate a joyful confidence, with a lyrical, poetic flourish. In a wonderful summation, Cottrell defines ordination as "a fresh anointing of the Spirit for the purposes of God that are bigger and wilder and more profligate than we could possibly imagine" (47). His gifts as an evangelist shine through, and his passion to get alongside people and serve them. He protests against the Anglican habit of turning "pastoral ministry" into something insipid, "as if to be pastoral was just about keeping people happy and being nice to them" (49-50). In contrast, Cottrell encourages a ministry which is not afraid to speak boldly, even bluntly. "There is no place for reticence when it comes to really good news", he declares; "We need to sing of its tremendous beauty. We need to explain its veracity and its uncomfortable challenges. We need to commend its efficacy" (70-1). Echoing Paul's charge to Timothy (1 Timothy 4), he exhorts his ordinands to prioritize evangelism: "share and tell the wonderful story of Jesus Christ … proclaim the message" (81). The minister's duty is to call people to repentance, to "a turned-around life":
On Wednesday it was announced that the leaders of the dioceses in the North West of England are planning to open a new theological college, combining residential and part-time ordination…