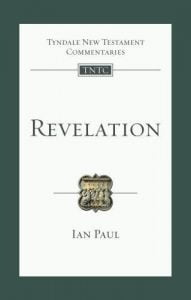 My most recent publication is the Tyndale New Testament Commentary on the Book of Revelation. You can order it from Amazon and other online retailers (make sure you order mine, and not the previous edition by Leon Morris!), or directly from the publisher on the IVP website.
My other recent publications include:
---
Is it possible to explain the Trinity in a sermon in words of one syllable? Mike Higton, who is Professor of Theology and Ministry at the University of Durham, attempted just that in a sermon on a previous Trinity Sunday, and here is his sermon. At the end he offers some brief reflections on the process.
Help us this day, O Lord, to hear your words and know your voice so that we may live our lives for you.
Please, take your seats.
Do you know the One-Bit Word Game? It's a game where you may not use words that have more than one bit – one part. Now: I need some help here. Tom, what do I mean by 'bit'? (Nice and clear, please)
[Tom calls out: 'Syllable!']
Thanks. I had to ask Tom: I can't say the word he said. In this game you are out as soon as you use words of more than one bit, and the word he used is
a three-bit word. And this is a one-bit talk. Let me try to tell you why.
This day is the day in the year when we set our minds on the fact that God is Three in One. And the claim that our God is Three-in-One – that's a claim that you might think is hard to get your head round. You might think it's the kind of claim that sits a long way from the life of faith, your life of faith.
You might think that you need a big brain to get it right; you might think you need lots of long, long words.  And what I want to tell you on this three-in-one day is that it's not like that. This is a truth you can grasp; this is a truth at home in your faith; this is a truth you can feel in your heart. This is a truth that does not need long words – one-bit words will do.
The first thing to say, though, is that God is more than our minds can grasp. We heard, in the first text that was read just now, the tale of a man of God who stood in God's house and saw more than he had thought to see. His mind was blown, not by long words and hard thoughts,  but by God – by his glimpse of all that God is.
The imposition of social distancing and then 'lockdown', including the closing of church buildings as places of gathering for worship, has changed the shape of ministry for everyone. But what…