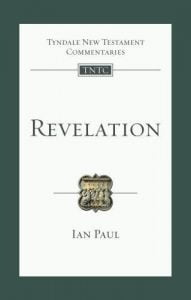 My most recent publication is the Tyndale New Testament Commentary on the Book of Revelation. You can order it from Amazon and other online retailers (make sure you order mine, and not the previous edition by Leon Morris!), or directly from the publisher on the IVP website.
My other recent publications include:
---
Ian Parkinson works for CPAS teaching leadership to those training for ministry in the Church of England, and has just written a wide-ranging book on Understanding Christian Leadership. I was able to interview him about the book.
Paul: Ian, thanks so much for sending me a copy of your book—I really enjoyed it. You cover so much interesting ground, I would love to ask you a hundred questions! But can I simply start by asking: where did your fascination with leadership come from? And what made you write this book?
Parkinson: I am so glad that you enjoyed the book.
I suppose that my own interest in leadership was stimulated primarily by my experience of church leadership, both my own and that of others. Whether we like it or not, experience suggests that the capacity of a church, or any other organisation for that matter, to thrive is significantly affected by the qualities, character and competence of its leadership. Having seen at first hand the impact of leadership, both for good and bad, on churches, sports teams, and workplaces, when I became a church leader I resolved to do my best to grow my own leadership competencies as far as I was able in order to serve those entrusted to me as best as I was able. To that end I tried to learn from those around me who seemed to be showing positive leadership behaviours, and began to read fairly widely about leadership in general and Christian leadership in particular.
Understanding Christian Leadership is very much the fruit of that reading and reflection. I am convinced that effective leadership is fuelled by consistent reflection on our leadership practice, informed by key biblical and theological motifs and by the best of secular leadership wisdom. Good leaders are not simply pragmatic, slavishly and uncritically repeating the practice of others, but are reflective, understanding why particular behaviours are appropriate and capable of improvising on the basis of their understanding. I wanted to give people a resource which might foster such reflection and stimulate within them an appetite for further exploration into the nature of Christian leadership.
What would you identify as the climax and completion of Jesus' life and ministry? Surprisingly, this is not a trivial question. One of the key differences between John and the…