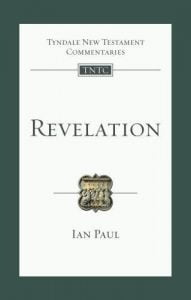 My most recent publication is the Tyndale New Testament Commentary on the Book of Revelation. You can order it from Amazon and other online retailers (make sure you order mine, and not the previous edition by Leon Morris!), or directly from the publisher on the IVP website.
My other recent publications include:
---
From September 2020, primary schools will be required to teach age-appropriate Health Education as well as Relationships Education, and secondary schools will be required to teach Relationships Education and Sex Education. Together these can be referred to as Relationships, Sex and Health Education (RSHE). At one level, this idea is hard to argue with; after all, we live in a complex world, where young people are exposed more and more to issues around sex and relationships at earlier and earlier ages, thanks to the general sexualisation of culture. And these issues are as complex and confusing as they have ever been. But it is also contentious and fraught with danger, since the dominance of 'identity politics' means that any discussion in this area will be contested, and groups with special interests in the LGBTQ+ lobby will be ready and willing to press the case for particular views to be taught. 
In this context, what might the Church of England (or any Christian group or denomination) want to say? Last week the Church of England Education department published Principles and a Charter for the teaching of RSHE in schools. Although the primary concern was in relation to Church of England schools, the Charter was potentially offered to all schools. As with all statements in this area, it received criticism from both sides of the debate.
The lectionary gospel reading for Advent 2 in Year 1 is Matt 3.1–12, and it contains many foundational themes of eschatology, the coming of God, and judgement, which set us…