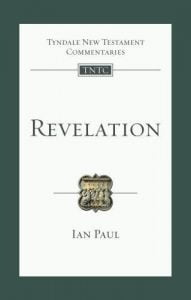 My most recent publication is the Tyndale New Testament Commentary on the Book of Revelation. You can order it from Amazon and other online retailers (make sure you order mine, and not the previous edition by Leon Morris!), or directly from the publisher on the IVP website.
My other recent publications include:
---
The Church of England communications team has released a prayer for the nation at the time of the General Election, and it has not been well received. 
I offer here a prayer I wrote for Christian broadcaster Transworld Radio, which they recorded and broadcast earlier in the week. There were three main things on my mind in composing this prayer.
The first was to follow the Anglican 'Collect' practice (which is a good principle of all prayer) which is to locate our request within what we know of the character of God, expressing in an opening affirmation.
The second was to pray into a range of issues, not all of which have actually been on the agenda of the election. For example, as a culture we are out of kilter because we have lost a vision of the God-given pattern of a day of rest, and that has wide implications for our society.
The third was not to predetermine outcomes, but without being anodyne and lapsing into a kind of 'Dear God, make us all nice', which some official prayers have been in danger of doing.
God our Father, you teach us truth and call us to live lives of truth and integrity. We pray for all candidates and party leaders, that they will speak truthfully, honestly and fairly as they make the case for their particular policies.
Lord Jesus, you came in humility, not to be served but to serve and give your life for us. We pray for all who aspire to positions of leadership in our nation, that you will grant them true humility and a spirit of service in the cause of others.
The lectionary gospel reading for Advent 3 in Year A is Matt 11.2–11, and as usual is rather truncated, so you might want to extend the reading by a verse…