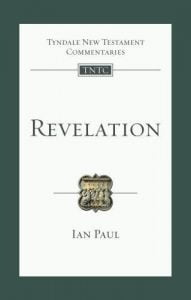 My most recent publication is the Tyndale New Testament Commentary on the Book of Revelation. You can order it from Amazon and other online retailers (make sure you order mine, and not the previous edition by Leon Morris!), or directly from the publisher on the IVP website.
My other recent publications include:
---
The question of abortion has been raised once more in the election campaign, because of statements in both Labour and Liberal Democrat manifestos. Labour includes their briefer comments in their section on Justice, in which they comment:
We will introduce protections for victims of so-called revenge porn. Labour will introduce a no-fault divorce procedure. We will uphold women's reproductive rights and decriminalise abortions.
The Liberal Democrats, who have a long section on identity politics and appear to want to push controversial aspects of the trans agenda still further, include their comments on abortion not under Justice or Equality, but under Help to Stay Healthy within their Health and Social Care section:
We believe that everyone has a right to make independent decisions over their reproductive health without interference by the state, and that access to reproductive healthcare is a human right. We will:
Decriminalise abortion across the UK while retaining the existing 24-week limit and legislate for access to abortion facilities within Northern Ireland.
Enforce safe zones around abortion clinics, make intimidation or harassment of abortion service users and staff outside clinics, or on common transport routes to these services, illegal.
Fund abortion clinics to provide their services free of charge to service users regardless of nationality or residency.
I have posted this every year since 2013, and every year it stirs up a response. Why does it matter? For at least four reasons: 1. It demonstrates how, even…